The big, showy resorts along the Powder Highway like to hog the glory, but like most things in life, real beauty can hide quietly in the shadows, in the volunteer-run, mom-and-pop feel of the oft-overlooked resorts of the Powder Highway.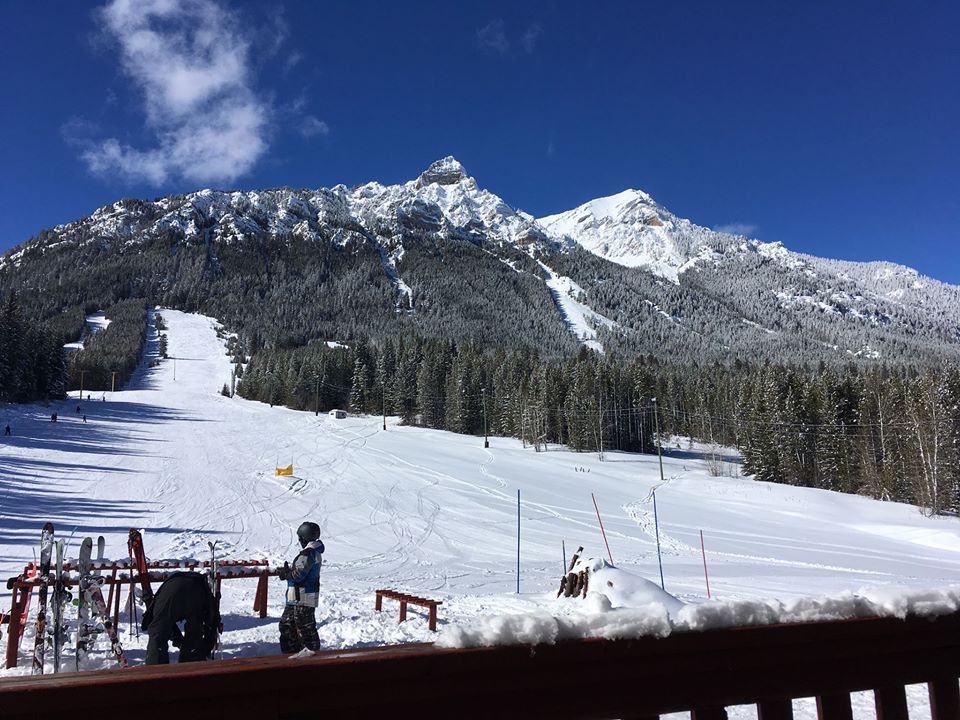 Photo courtesy of the Wapiti Ski Hill
Nakusp's Summit Lake Ski and Snowboard Area is as throwback as it gets, although it has started down the slippery slope into the 1990's by now accepting credit cards, according to their website (don't worry, it is still cash-only in the cafeteria). Their full-day rates offers a the rope tow and 150-vertical-meter T-bar and night skiing/riding on Friday Nights (conditions permitting) – plus they have a tube park, making Summit Lake is an affordable, family-fun winter destination.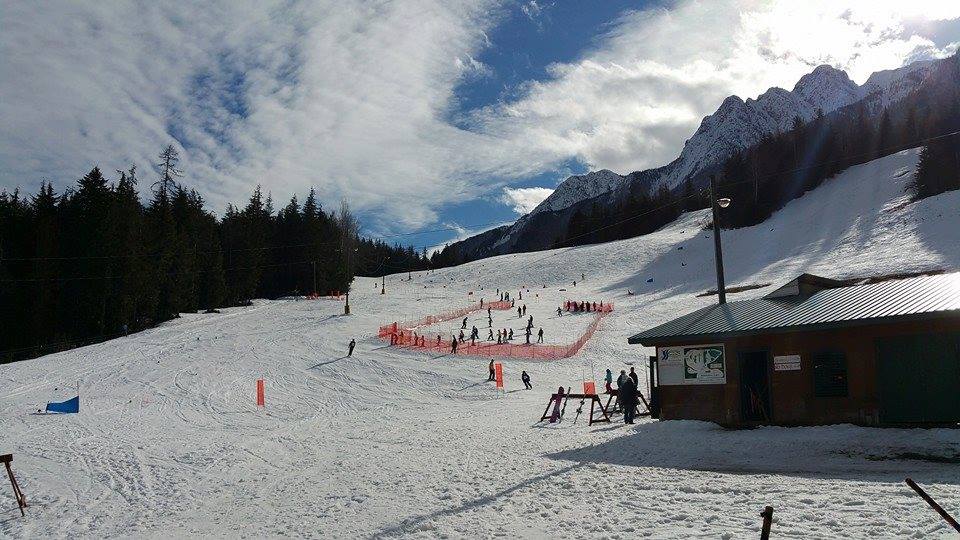 Photo courtesy of the Summit Lake Ski & Snowboard Area
The Salmo Ski Hill is easy to miss if you blink as you cruise Highway 3 just south of the village of Salmo, unless of course the hill is lit up for night skiing on Monday-Thursday nights. You and a few of your closest ski buddies can even have all of Salmo's 340-meters of vertical drop all to yourself by renting the entire resort. With everything from a bunny hill and halfpipe to moguls and a black diamond run, little Salmo has something for everyone.  And, just might be the most affordable ski experience in the Kootenays.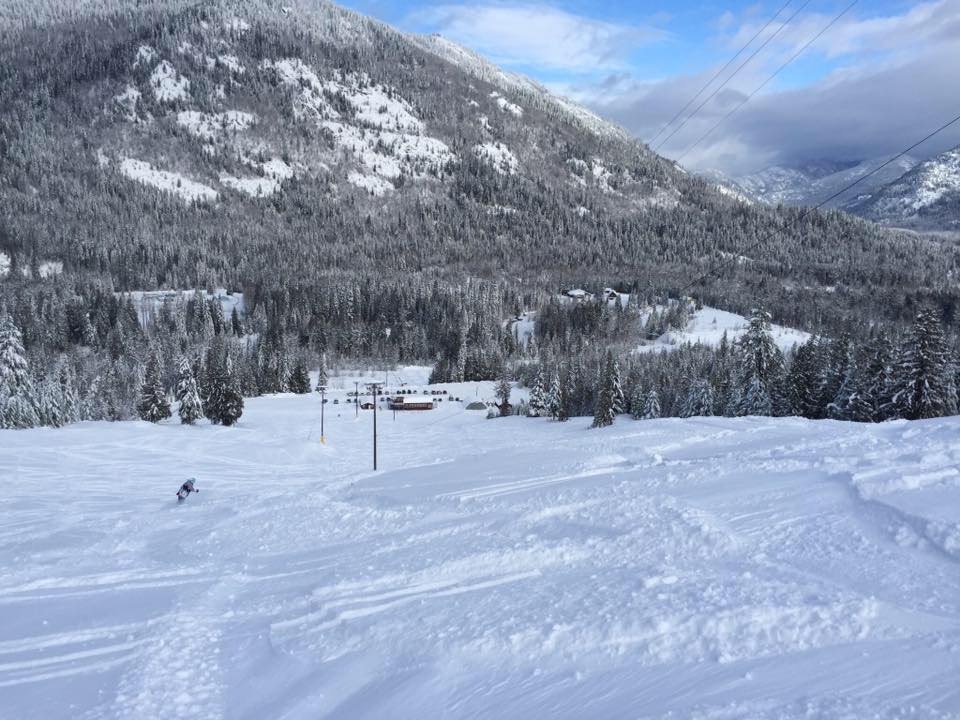 Photo courtesy of the Salmo Ski Hill
Elkford, BC's Wilderness Capital, offers more than just a wild ski experience at it's volunteer-built and run Wapiti Ski Area. You'll jostle for parking with snowmobiles at the town's only gas station near the end of the pavement on Highway 43, and the wild west vibe trickles all the way up to the top of the ski lift. The single, 249 vertical meter T-bar accesses 14 green, blue and black diamond runs. Reliably open Saturday and Sunday, and occasionally on Fridays (check website), Wapiti also offers night skiing Tuesday to Thursday (conditions permitting) and slackcountry access experiences.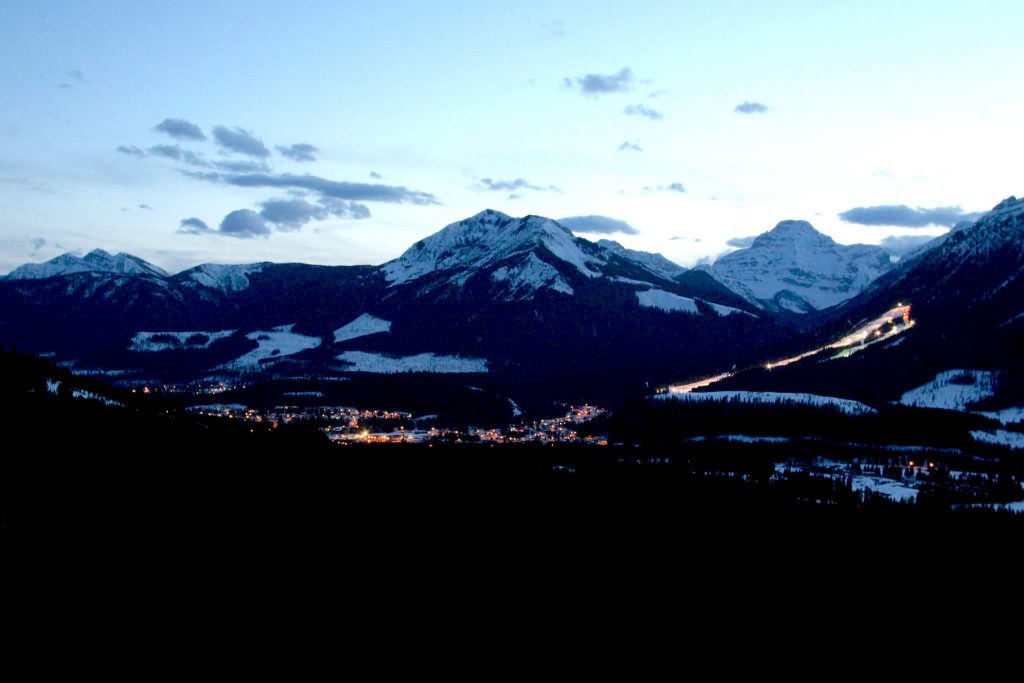 ~ Take extra time to research and plan your trip in advance. Many of our tourism businesses and services have adopted new COVID-19 protocols and changes to their schedules or policies to ensure your safety. You'll want to become familiar with them ahead of time.
~ If you normally travel with extended family or with several friends, consider travelling in a smaller group. Travelling with fewer people makes it easier for you to practise physical distancing in public, and may have less of an impact on the destination.
~ Consider a slower travel pace to help curb the spread. Instead of checking in and out of multiple destinations during one trip, choose one or two destinations and one/two accommodation properties for your entire trip (and explore all the things to do & see nearby).
Related Stories
~ 5 Things to Do with the White Stuff in the Kootenays
~ Family Fun on the Powder Highway
~ How BIG is the Powder Highway?
~ Learn to Ski & Snowboard on the Powder Highway
~ Powder Highway 101
~ Our Kootenay Mountain Culture
~ Quintessential Powder Highway Winters
~ Tips: How to be a Safe & Responsible Traveller

Top/cover photo courtesy of the Wapiti Ski Hill.
Words by Dave Quinn. Born in Cranbrook, BC; Dave is a wildlife biologist, educator, wilderness guide, writer and photographer whose work is driven by his passion for wilderness and wild spaces. His work with endangered mountain caribou and badgers, threatened fisher and grizzly, as well as lynx and other species has helped shape his understanding of the Kootenay backcountry and its wildlife.
Please tag your images with #PowderHighway or #KootRocks on Instagram and Facebook to be featured on social. 
(Originally published in February 2020.)