The big, showy resorts along the Powder Highway like to hog the glory, but like most things in life, real beauty can hide quietly in the shadows, in the volunteer-run, mom-and-pop feel of the oft-overlooked resorts of the Powder Highway.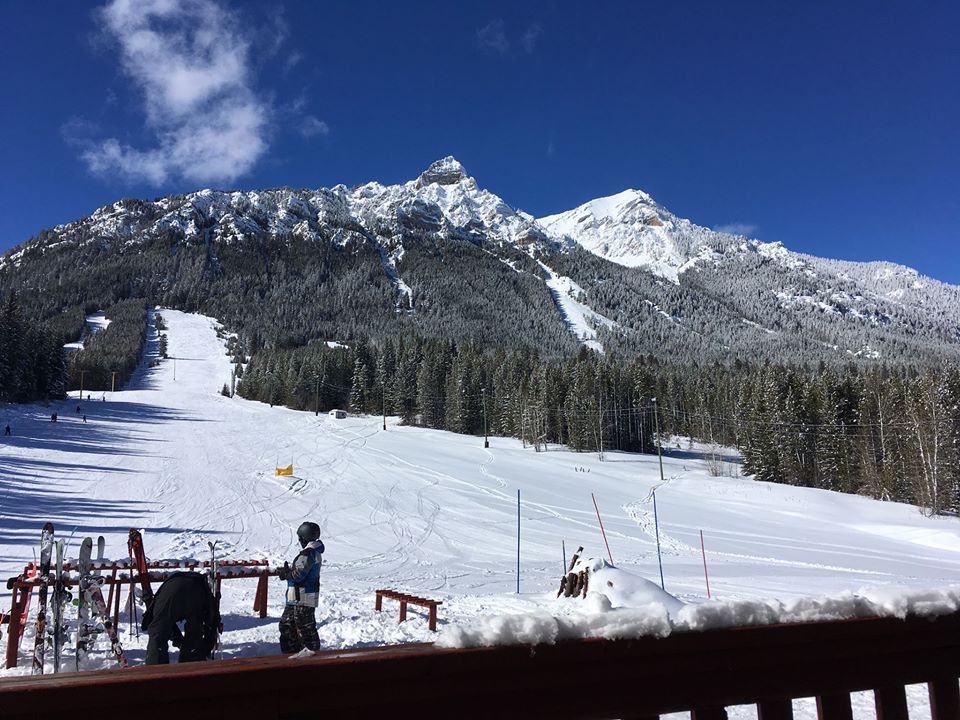 Photo courtesy of the Wapiti Ski Hill
Nakusp's Summit Lake Ski and Snowboard Area is as throwback as it gets, although it has started down the slippery slope into the 1990's by Now Accepting Credit Cards, according to their website (don't worry, it is still cash-only in the cafeteria). With full-day rates for the rope tow and 150-vertical-meter T-bar ranging from $13 for seniors 65+ to $40 for adults, and a full suite of rentals, lessons, night skiing Friday Nights (conditions permitting) and even a tube park, Summit Lake is an affordable-fun family destination.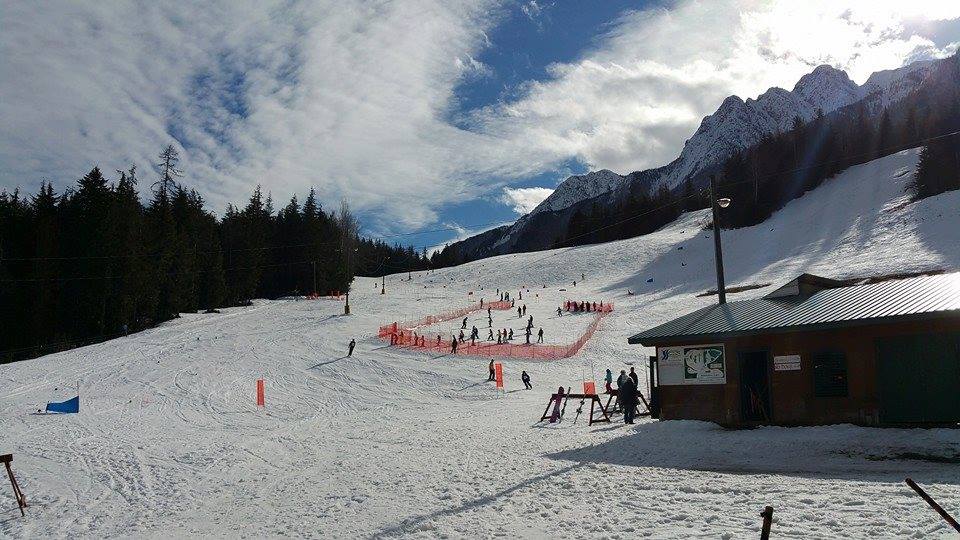 Photo courtesy of the Summit Lake Ski & Snowboard Area
The Salmo Ski Hill is easy to miss if you blink as you cruise Highway 3 just south of the village of Salmo, unless of course the hill is lit up for night skiing on Monday-Thursday nights. You and a few of your closest ski buddies can even have all of Salmo's 340 meters of vertical drop all to yourself by renting the entire resort. With everything from a bunny hill and halfpipe to moguls and a black diamond run, little Salmo has something for everyone, and at just over $30 for an adult lift ticket, it just might be the most affordable ski experience in the Kootenays.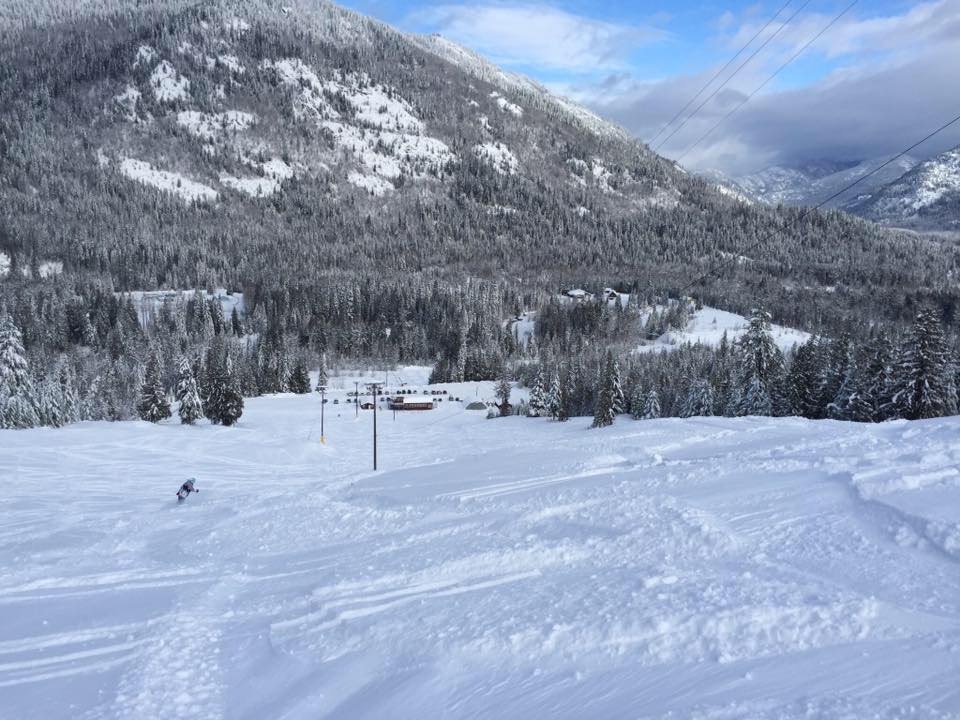 Photo courtesy of the Salmo Ski Hill
Elkford, BC's Wilderness Capital, offers more than just a wild ski experience at it's volunteer-built and run Wapiti Ski Area. You'll jostle for parking with snowmobiles at the town's only gas station near the end of the pavement on Highway 43, and the wild west vibe trickles all the way up to the top of the ski lift. The single, 249 vertical meter T-bar accesses 14 green, blue, and black diamond runs. Reliably open Saturday and Sunday, and occasionally on Fridays (check website), Wapiti also offers night skiing Tuesday to Thursday (conditions permitting), slackcountry access, and full-hill rentals on off-days for as little as $375 for ½-day.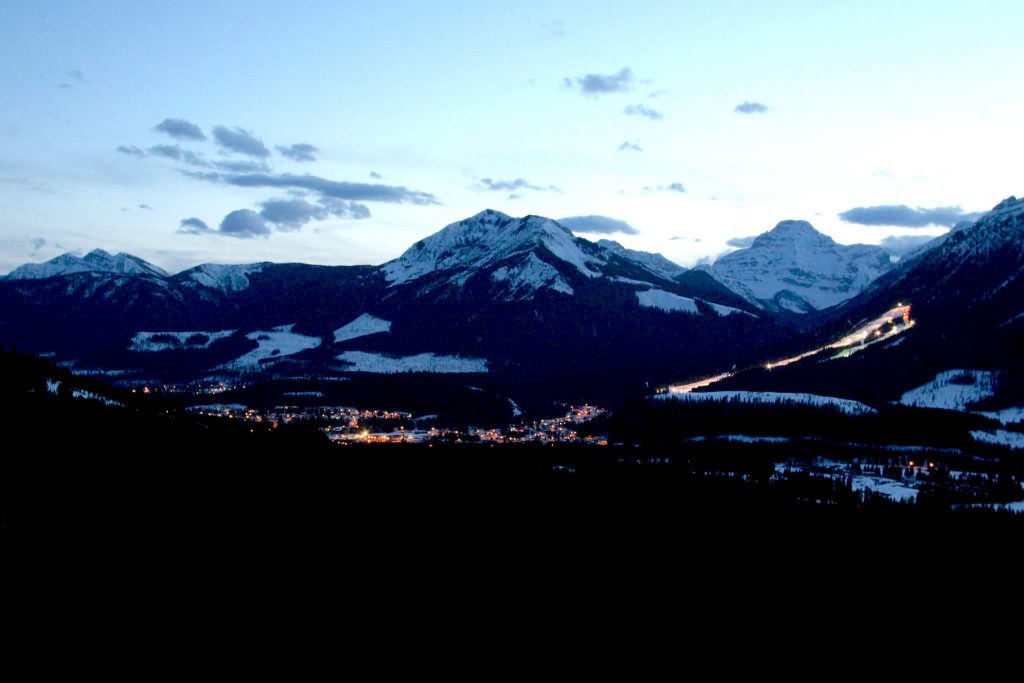 Know Before You Go – Home to the Powder Highway, we have a ton of in-bound skiing operators. Alpine resorts are boarded by wilderness, so don't be tempted into thinking that there aren't any hazards on the mountains. If an area is closed, respect the signage and go rip on the next run. These areas are closed to keep you safe – always ski and ride responsibly. Protect yourself from tree wells by steering clear of areas near tree trunks that are close to low hanging branches. Canadian Ski Patrol, local resort ski patrol and avalanche professionals are some of the best in the world and do their utmost to keep as much of the alpine area as possible safe and open for use and we can't thank them enough! BC Adventure Smart is a great resource to help you get informed before heading into the outdoors!
Related Stories
~ 9 Things to Aspire To Do on the Powder Highway this Winter
~ 6 Things to Do with the White Stuff in the Kootenays
~ Family Fun on the Powder Highway
~ How BIG is the Powder Highway?
~ Learn to Ski & Snowboard on the Powder Highway
~ Powder Highway 101
Top/cover photo courtesy of the Wapiti Ski Hill.
Words by Dave Quinn. Born in Cranbrook, BC; Dave is a wildlife biologist, educator, wilderness guide, writer and photographer whose work is driven by his passion for wilderness and wild spaces. His work with endangered mountain caribou and badgers, threatened fisher and grizzly, as well as lynx and other species has helped shape his understanding of the Kootenay backcountry and its wildlife.
Please tag your images with #KootRocks on Instagram to be featured in future stories.