IT'S COLOSSAL!  After polling all of the alpine, cat, heli and most of the backcountry lodges – we found out that it is GIGANTIC!
7.2 Million+ ACRES (2.9 Million+ HECTARES)
The Powder Highway has the highest concentration of cat, heli and lift service resorts in all of British Columbia, Canada and the WORLD! In fact, the skiable tenure makes up 50.5% of the entire Kootenays Rockies region (the southeast corner of British Columbia, Canada).  
There is endless pow to be found within the 8 alpine ski resorts, 13 backcountry guides, 16 backcountry huts, 23 backcountry lodges, 15 cat-ski, 3 community ski clubs, 19 heli operators and 16 Nordic clubs/centres!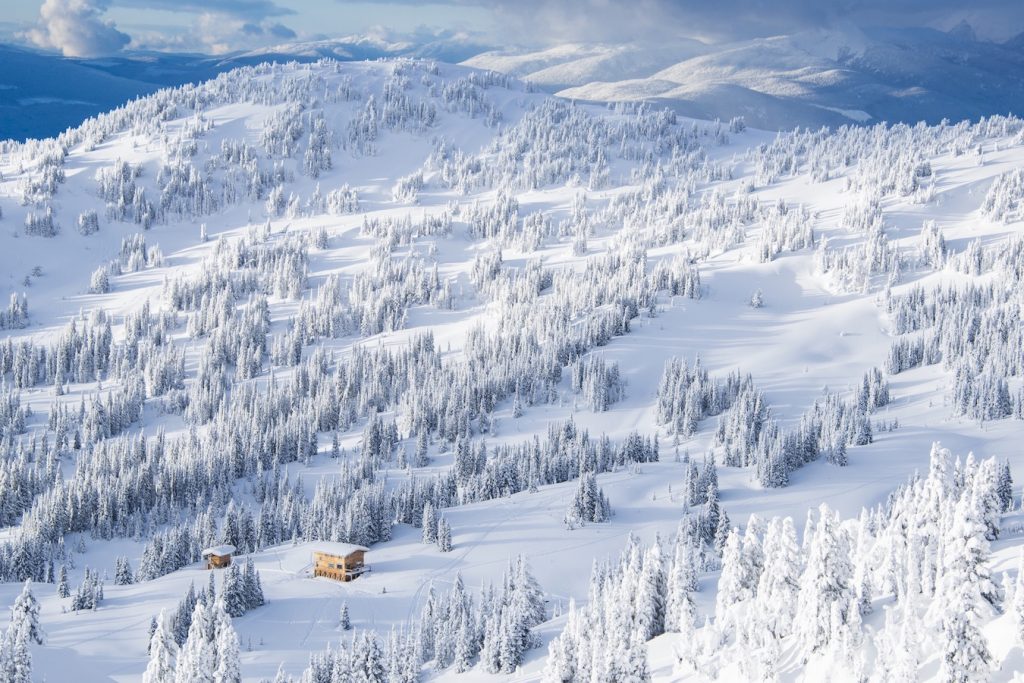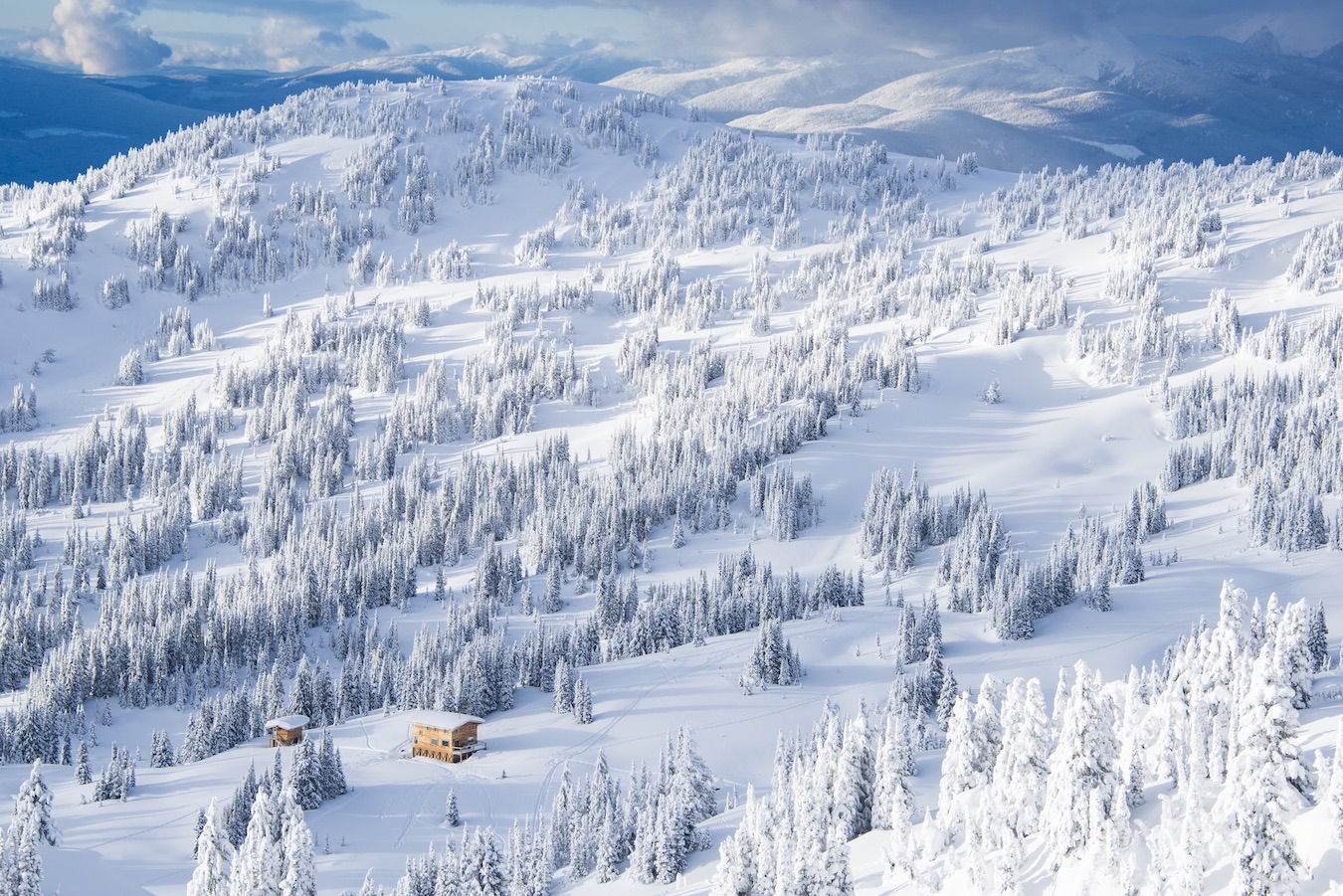 In comparison to other cities around the world, it is:
* 256 times the size of the City of Vancouver
* 134 times the size of the City of Seattle
* 46 times the size of the City of Toronto
* 43 times the size of the City of Edmonton
* 37 times the size of New York City
* 34 times the size of the City of Calgary
* 22 times the size of the City of Los Angeles
The skiable tenure for the ski ops along the Powder Highway is massive!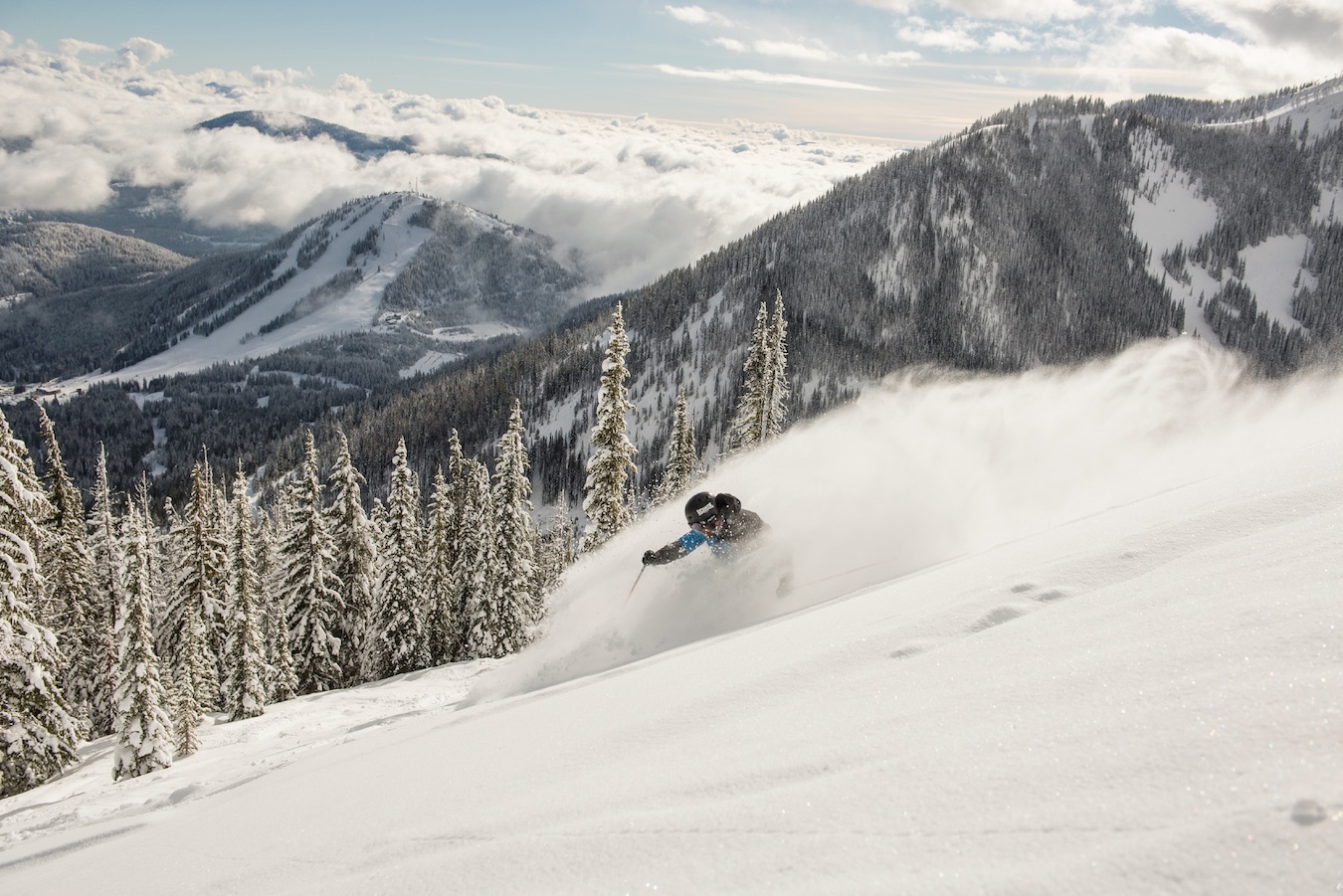 Photo by Kari Medig at RED Mountain Resort 
What are you waiting for?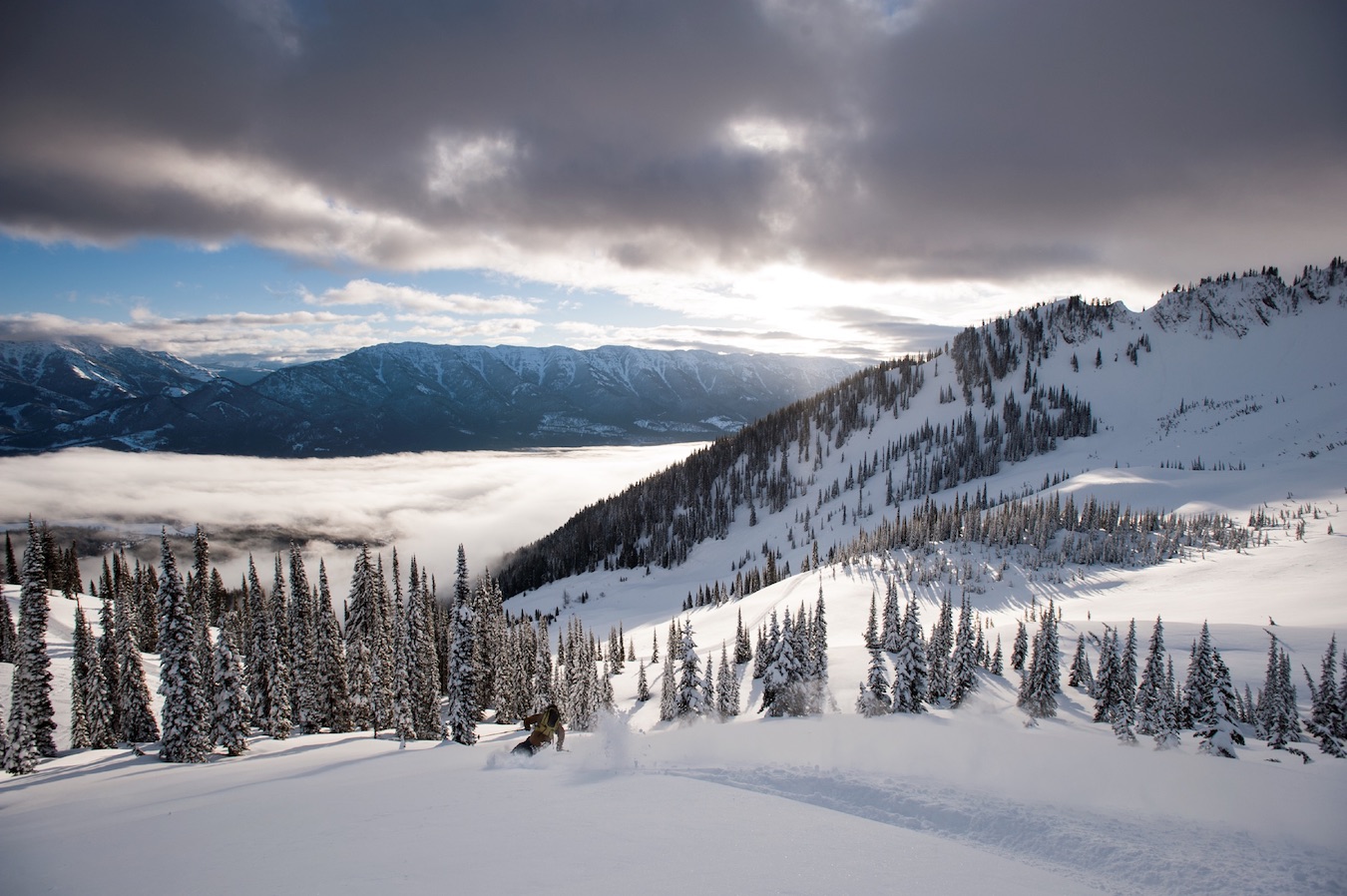 Photo by Dave Heath at the Fernie Alpine Resort 
*** We have a ton of in-bound skiing operators. Alpine resorts are boarded by wilderness, so don't be tempted into thinking that there aren't any hazards on the mountains. If an area is closed, respect the signage and go rip on the next run. These areas are closed to keep you safe – always ski and ride responsibly. Protect yourself from tree wells by steering clear of areas near tree trunks that are close to low hanging branches. Canadian Ski Patrol, local resort ski patrol and avalanche professionals are some of the best in the world and do their utmost to keep as much of the alpine area as possible safe and open for use and we can't thank them enough! BC Adventure Smart is a great resource to help you get informed before heading into the outdoors ***

Know Before You Go – Plan ahead so you can travel safely and responsibly. Familiarize yourself with weather, road conditions, general alerts for travellers and provincial health orders & recommendations.
Related Stories
~ 7 Tips to Get You Started: Exploring Powder Highway's Backcountry
~ Family Fun on the Powder Highway
~ Funky Finds on the Powder Highway
~ Guiding Services: Powder Highway's Backcountry
~ Learn to Ski or Snowboard on the Powder Highway
~ Powder Highway 101
~ Quintessential Powder Highway Winters
~ Slackcountry Touring at our Powder Highway Ski Resorts
~ Up the Ante: Day Packages for Cat & Heli Skiing
~ What's New on the Powder Highway? 
Story by KootRocks Staffer (Shannon Harrison).  Cover/top by Kari Medig.
Please tag your images with @KootRocks on Instagram to be featured in future stories.