BC's Powder Highway in the Kootenay Rockies is home to some of the most sought-after backcountry skiing and riding in the world. From far-flung summits to waist-deep old-growth forests, it's all here. But so are a lot of hazards. If you're new to backcountry exploring, here are seven tips on how to get you started.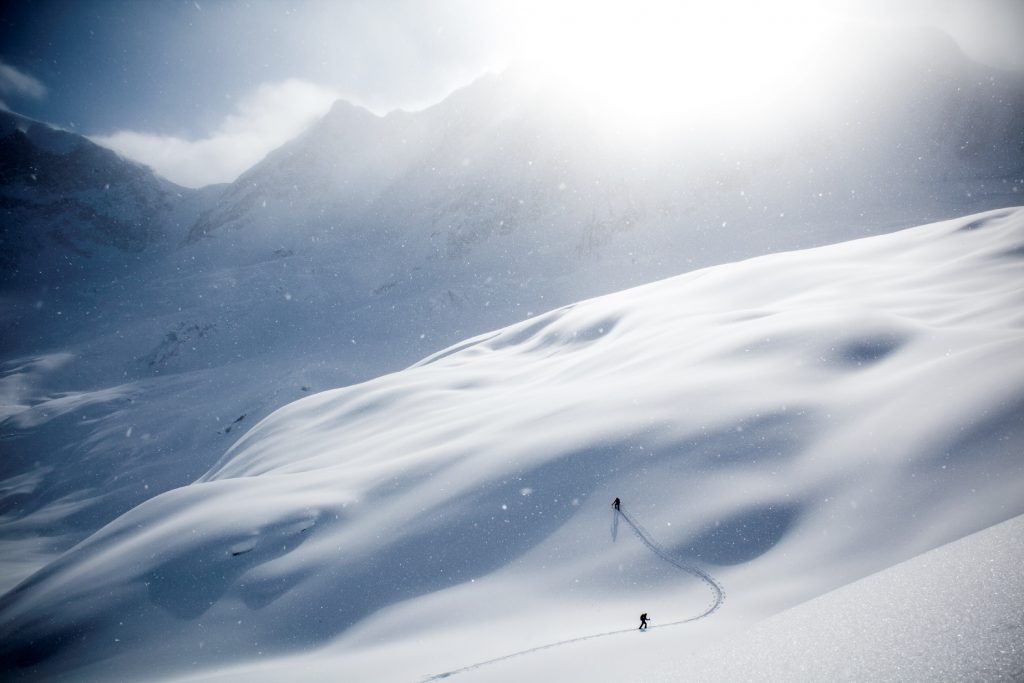 #1 –  Get educated and/or get a guide. Avalanche Safety Training (AST) level 1 and 2 courses are widely available throughout the season, and are the bare minimum to get into the mountains safely. If you haven't taken a course or still don't feel confident, hire an ACMG certified guide (Association of Canadian Mountain Guides).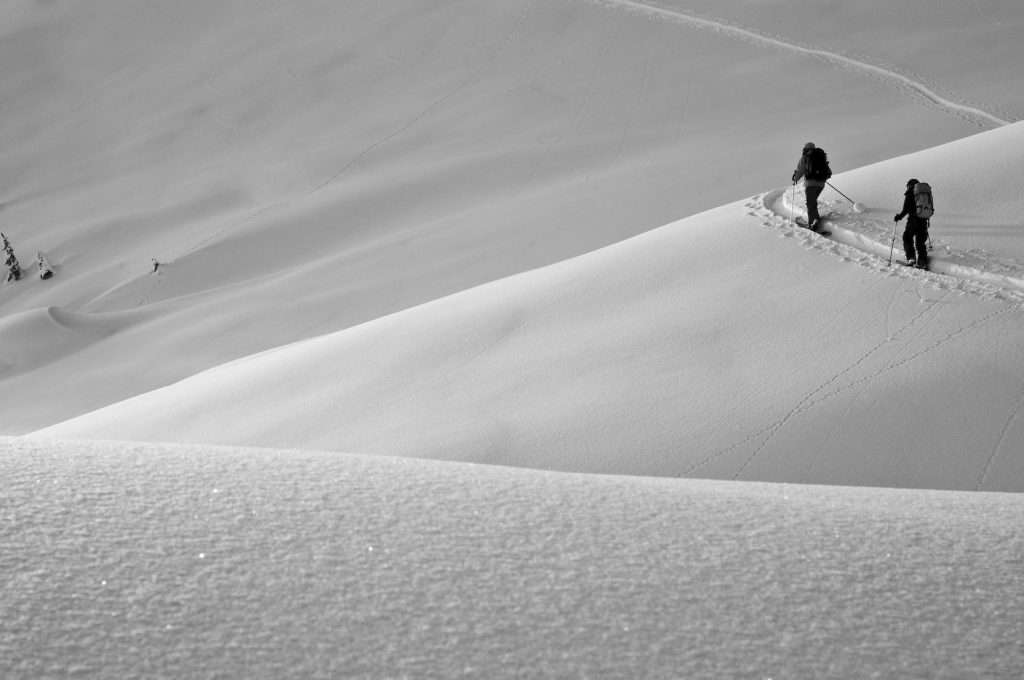 #2 – Arrive at the trailhead safely. Winter driving can be the trickiest part of the day, so look at the weather forecast and plan ahead. Check DriveBC for conditions and road closures, and remember that conditions can change drastically throughout the day. In selecting a backcountry objective, be sure to consider how far you want to travel by road. You'll likewise need good winter tires.
#3 – Have a viable form of communication, and leave a plan. Make sure there's cell coverage where you're skiing or riding, or carry a satellite communication device like an inReach or Spot. If you have cell reception, the emergency number is 911. Make sure to tell someone where you're going, and when you expect to be back.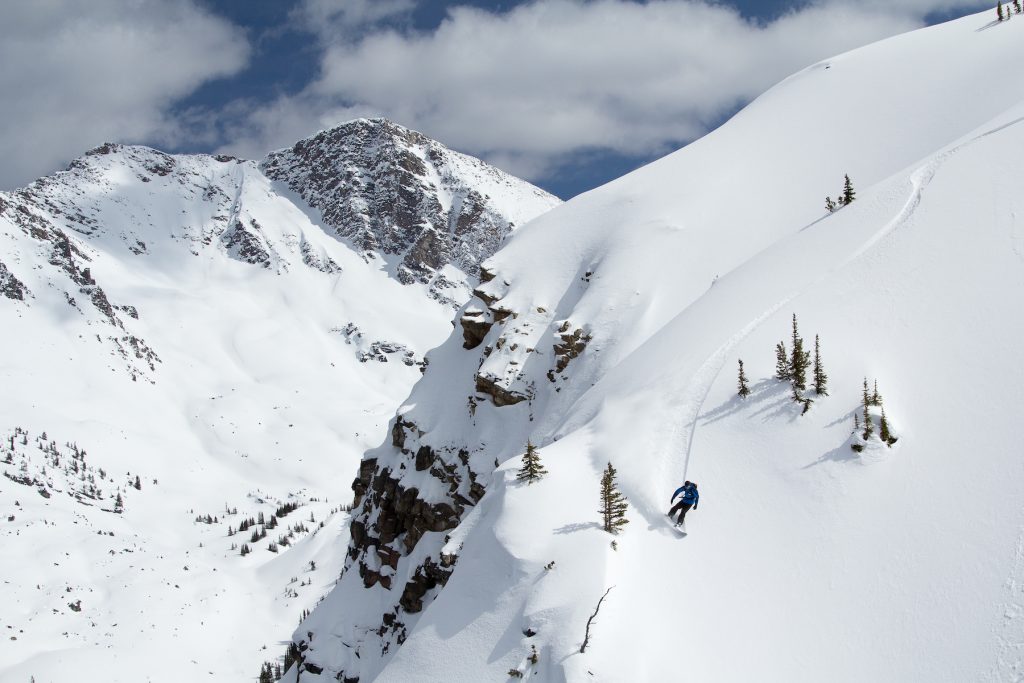 #4 – Check the avalanche bulletin and weather forecast. Both are available through Avalanche Canada, along with MIN (Mountain Information Network) reports from the public that detail recent conditions. The Avaluator is also a great, free, online resource from Avalanche Canada to help plan your day.
#5 – Pack appropriately. Not just a transceiver, shovel and probe, but all the clothing layers, food and hot tea you'll need throughout the day—and triple check you have your skins. Make sure to be AdventureSmart.
#6 – Know where you are. If you're leaving a ski-area boundary, ensure you're not doing it through a closure. Double-check the right way to exit the ski resort, and that it's currently open and available to you.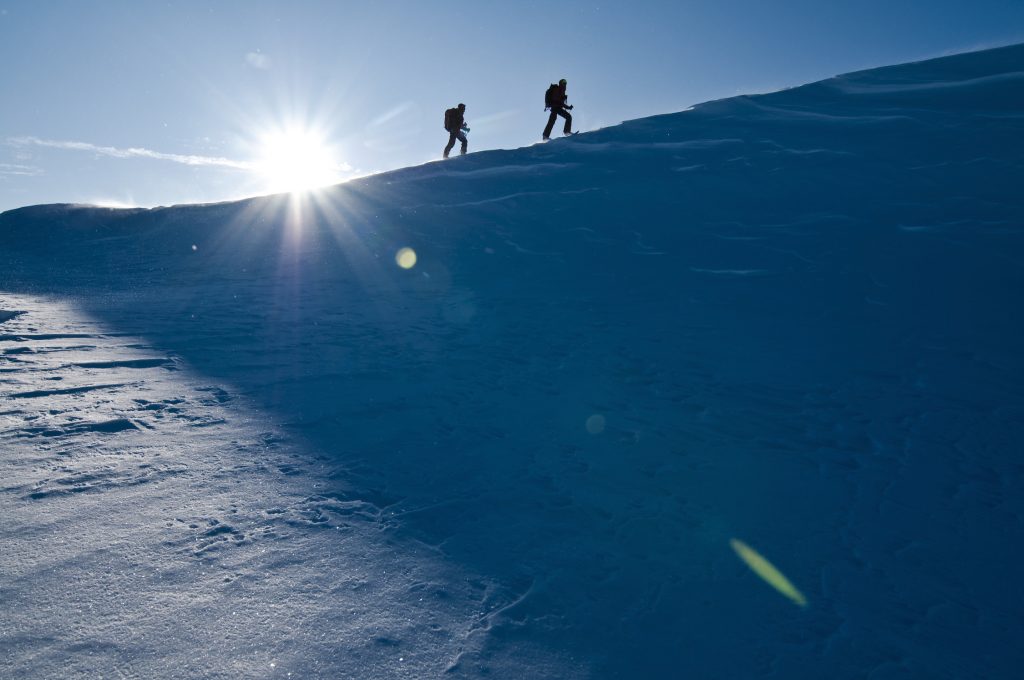 #7 – Have the right permits. A daily or annual national park pass is required (available either for groups or individuals) for both Glacier and Yoho National Parks, and if you intend to stay overnight in a national park by camper or even in an ACC hut (Alpine Club of Canada), you will also need a Wilderness Pass. For Glacier National Park (Rogers Pass), you likewise have to get a free daily or annual permit, and check which areas of the park are open, each day. Get a daily permit at the Rogers Pass Discovery Centre, or an annual one by passing an online quiz.
~ Take extra time to research and plan your trip in advance. Many of our tourism businesses and services have adopted new COVID-19 protocols and changes to their schedules or policies to ensure your safety. You'll want to become familiar with them ahead of time.
~ If you normally travel with extended family or with several friends, consider travelling in a smaller group. Travelling with fewer people makes it easier for you to practise physical distancing in public, and may have less of an impact on the destination.
~ Consider a slower travel pace to help curb the spread. Instead of checking in and out of multiple destinations during one trip, choose one or two destinations and one/two accommodation properties for your entire trip (and explore all the things to do & see nearby).
Related Stories
~ 72 Hours in Fernie this Winter
~ 72 Hours in Golden this Winter
~ 72 Hours in Kimberley this Winter
~ 72 Hours in Nelson this Winter
~ 72 Hours at Panorama Mountain Resort this Winter
~ 72 Hours in Revelstoke this Winter
~ Guiding Services: Powder Highway's Backcountry
~ How BIG is the Powder Highway?
~ Kootenay Winters: Why We Love Them
~ Our Kootenay Mountain Culture
~ Powder Highway 101
~ Quintessential Powder Highway Winters
~ What's New on the Powder Highway? 
Top/cover photo courtesy of Bruno Long near Revelstoke, BC.
Words by Matt Coté.  Matt is a writer, editor and wanderer based in Revelstoke. His written musings typically focus on the inner workings of society and ecology, at the intersection of the landscape he most loves: mountains. Equally enraptured by robust stories of adventure and the sweetest spots to find it, no place has won him more than his own British Columbia backyard.
Please tag your images with #KootRocks and/or #PowderHighway on Instagram or Facebook to be featured in future stories.