If you had to pick one defining feature that makes the Kootenays special, it would be hard to argue with our incredible mountain ranges – Canadian Rockies, Purcells, Selkirks and Monashees.  Our lifestyles revolve around experiences in the mountains. In fact, many locals have made it their life mission to guide guests to the special locations dotted throughout our mountain paradise.
Ride that flowy singletrack on your downhill bike, hike through alpine meadows bursting with wildflowers and learn about the local flora and fauna with one of our knowledgable local guides this summer.
Alpenglow Mountain Escapes (Nakusp)
Alpenglow Mountain Escapes has partnered with many local businesses to offer various experiences to their guests, from paddleboarding and yoga sessions to hiking and sunset cruises.  For a once-in-a-lifetime opportunity, take their Nakusp Hot Springs to Valley of the Springs Winery hiking trip.  Wine tasting and appetizers will await you after your three-hour journey.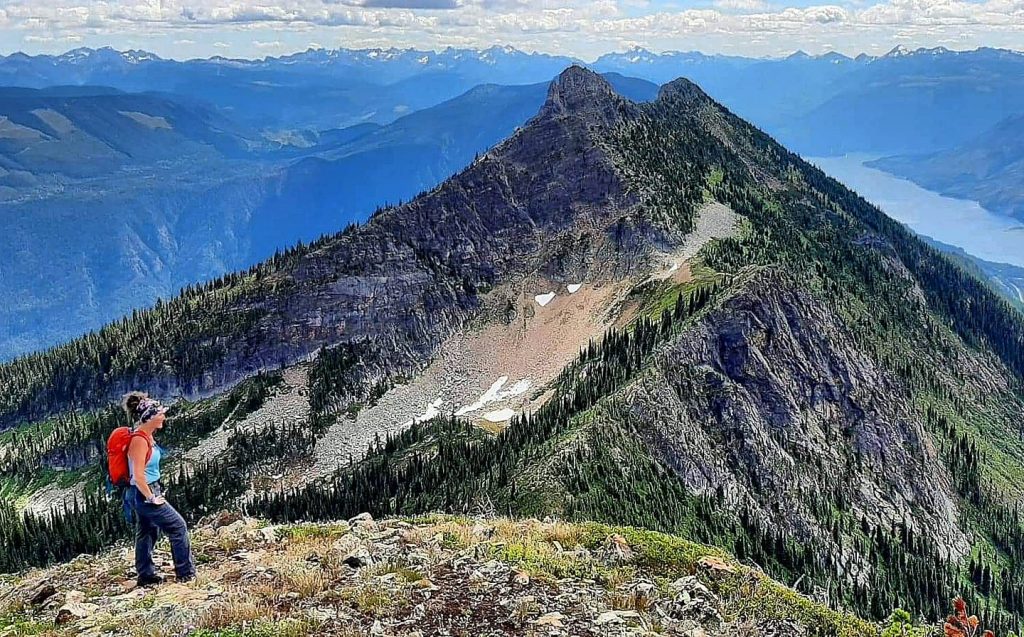 Arctos Guides (Slocan)
Explore the best of the Slocan Valley's single track or gravel adventures on your bike with Arctos Guides.  Book your custom trip and have a tailored experience in one of the Kootenays most remote locations.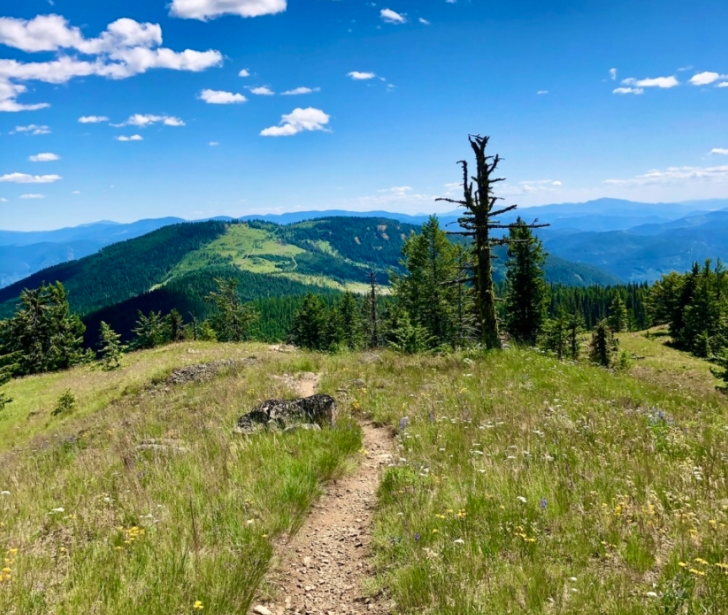 Flow Guiding Service (Golden)
Based in Golden, Flow Guiding Service is situated in the ideal location to explore Canada's National Mountain Parks by foot.  Take a single-day hiking adventure or plan an extended backpacking trip, and their ACMG certified guides will help you get to your destination.
GOT Adventures (Cranbrook) 
Explore the Cranbrook area trails by horseback with GOT Adventures.  For a short trip, take a ride out to Wycliffe Park, or spend the whole day on the Hot Springs Trail along the St. Mary River. 
Island Lake Lodge (Fernie)
Take a guided interpretive hike in the Lizard Range of the Canadian Rockies at Island Lake Lodge.  Along the way, learn a bit about the flora and fauna that grace the local area and gain a greater appreciation for our mountain landscapes.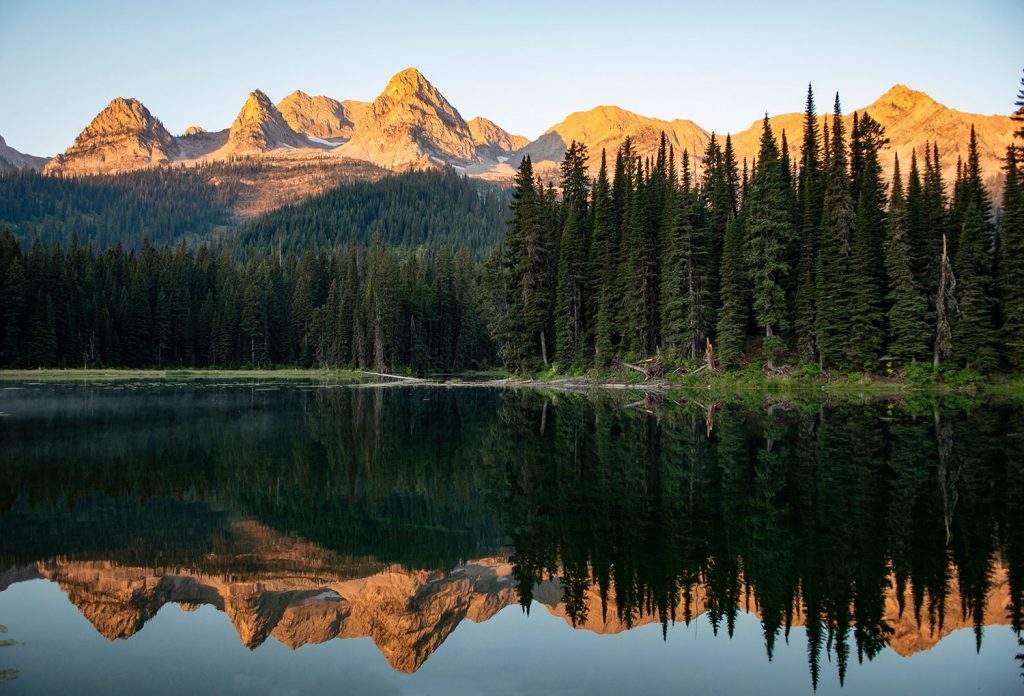 Kootenay Adaptive Sport (Nakusp)
Mountain biking is no longer just for the able-bodied. Kootenay Adaptive Sport in Nakusp offers adaptive mountain biking trips all over the Kootenay Rockies. Whether you want to rent the equipment or hire a guide, Kootenay Adaptive Sport will get you out pedalling the trails in no time.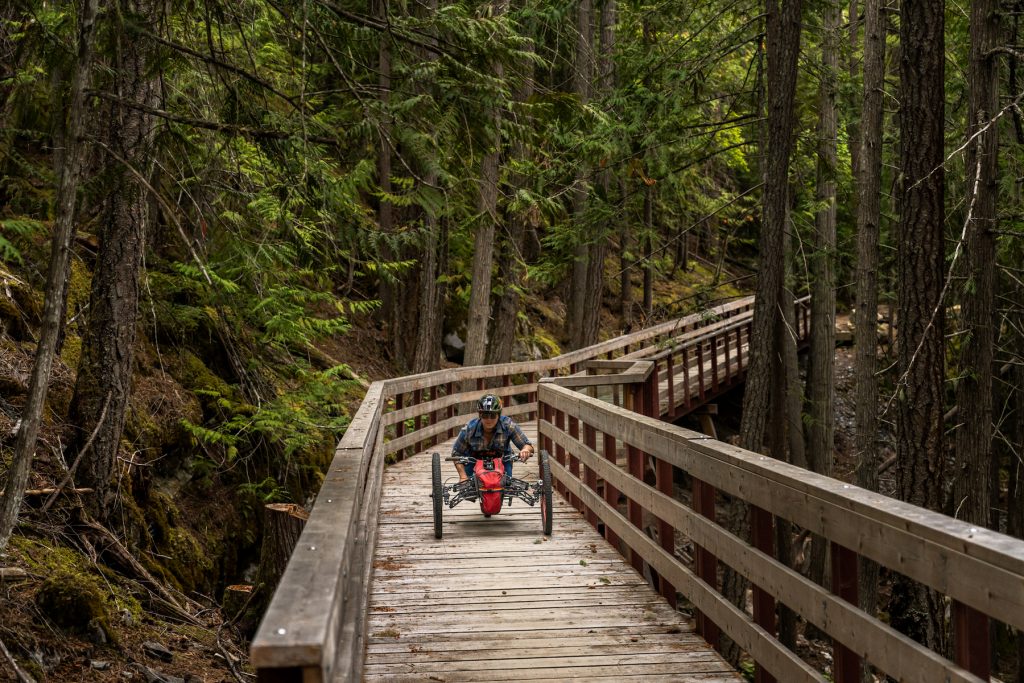 Kootenay Gateway/Kootenay Mountain Biking (Rossland)
Explore the Rossland area trails with the guides from Kootenay Gateway and Kootenay Mountain Biking.  Take a lesson or explore new-to-you trails with their experienced guides.  Alternatively, use their shuttle service to complete the legendary 7 Summits Trail.
Nipika Mountain Resort (near Radium Hot Springs)
Just outside of Radium Hot Springs, Nipika Mountain resort offers guided day-hiking trips to some of the most stunning and sought after destinations in the Rockies, including Assiniboine Lake and Marvel Pass.  Stay at their eco-resort to complete your adventure.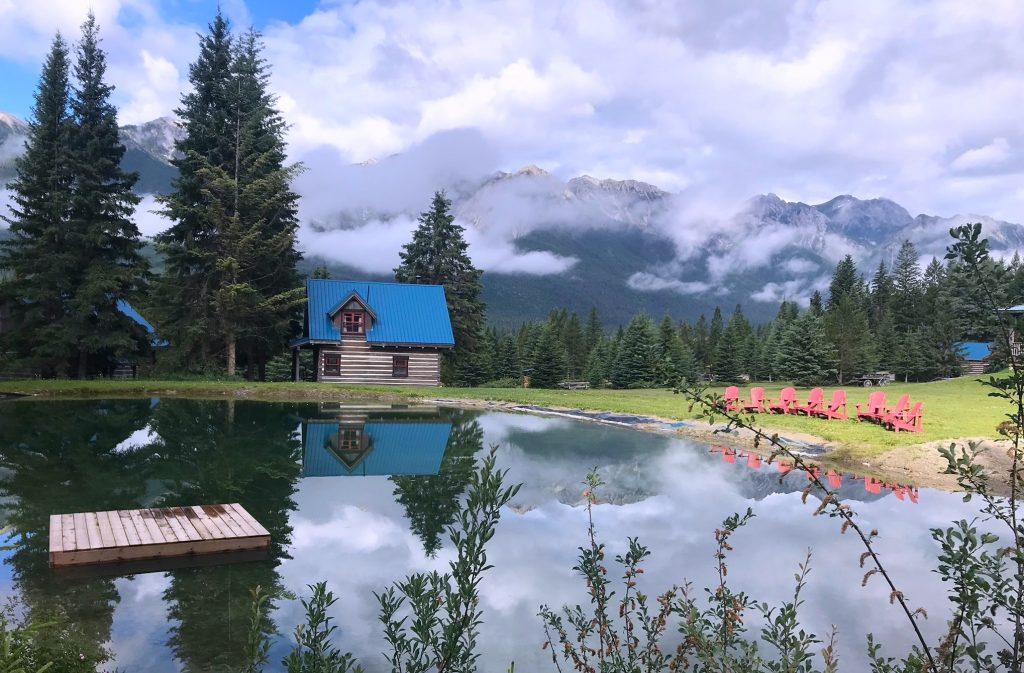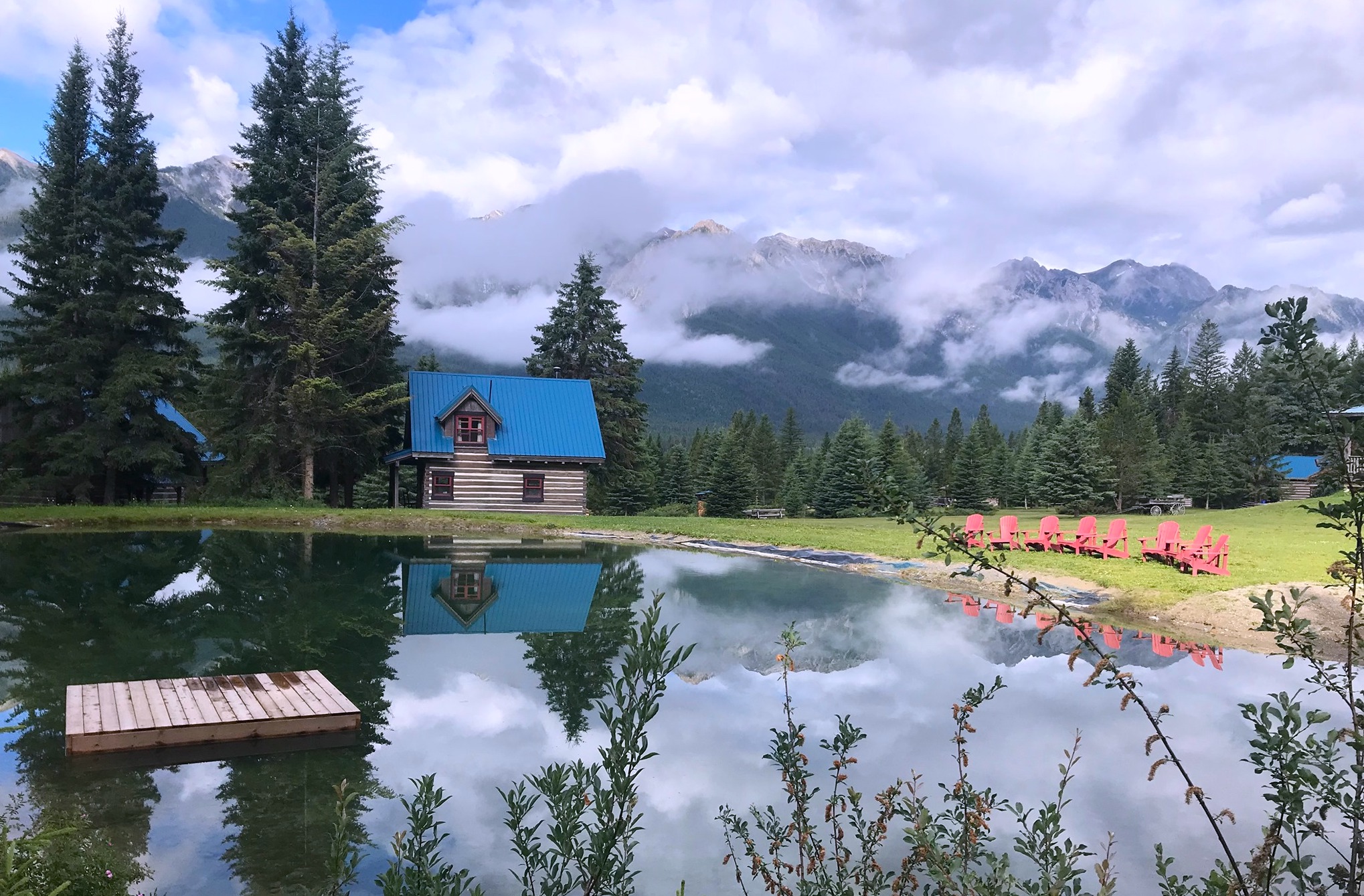 Parks Canada Guided Hikes (Kootenay & Yoho National Parks)
Join Parks Canada staff on guided conservation hikes to see the Burgess Shale Fossils in one of three locations – Stanley Glacier, Mount Stephens or Walcott Quarry.  Mount Stephens and Walcott Quarry are perfect for the fit adventurer, while the Stanley Glacier is ideal for the family with kids aged 8 and up.  The fossils at these sites are over 500 million years old!
New in 2021, Parks Canada is offering a guided hike to the Paget Fire Lookout in Yoho National Park.  The Paget Lookout hike is difficult and involves a substantial elevation gain of 520 meters (1706 ft.) in moderately challenging backcountry terrain.
Playwest Mountain Experience (Invermere)
With half-day hikes from their base out of Invermere to weeklong backpacking trips in the remote reaches of the Kootenay region, the guides at Playwest Mountain Experience can take you to some unbelievably beautiful spots.  This summer they are promoting a (dis) Connect, Engage Experience – as this is their mantra. And, hiking in the Canadian Rockies, Columbia Mountains and around the Columbia River is an incredible place to do it.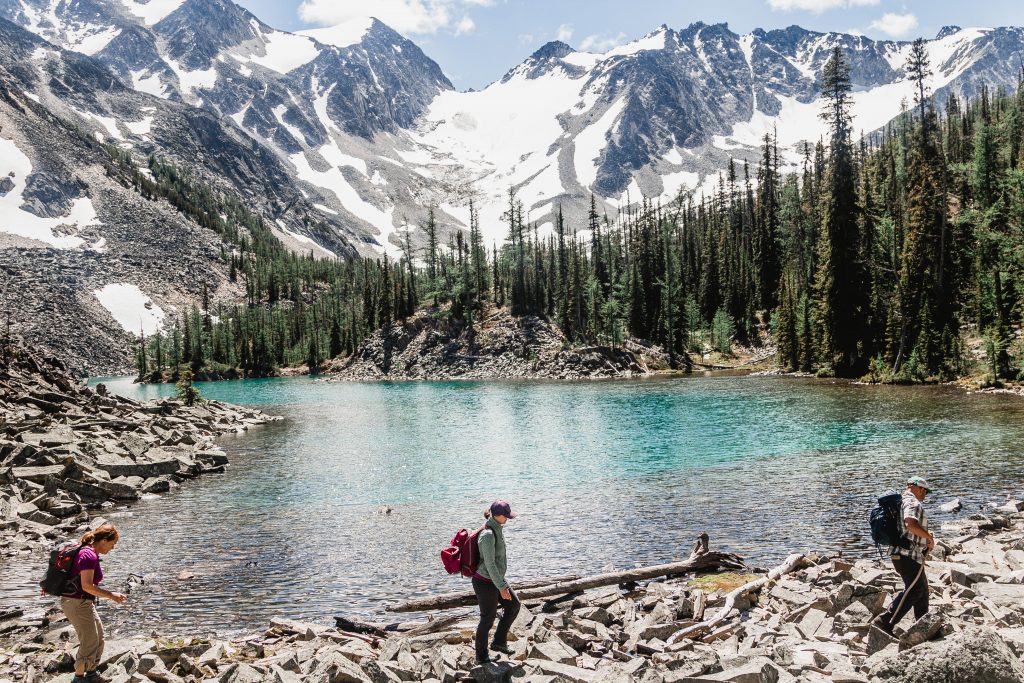 Retallack Lodge (New Denver)
Featuring over 100-km of trails high in the alpine, Retallack Lodge is sure to satisfy any downhill mountain biking enthusiast.  Van shuttles will help you maximize your day, with an average of 10 to 15 runs.  Their longest run descends nearly 1,829 vertical metres (6,000 vertical feet),  one of the longest downhill mountain biking trails anywhere in the world!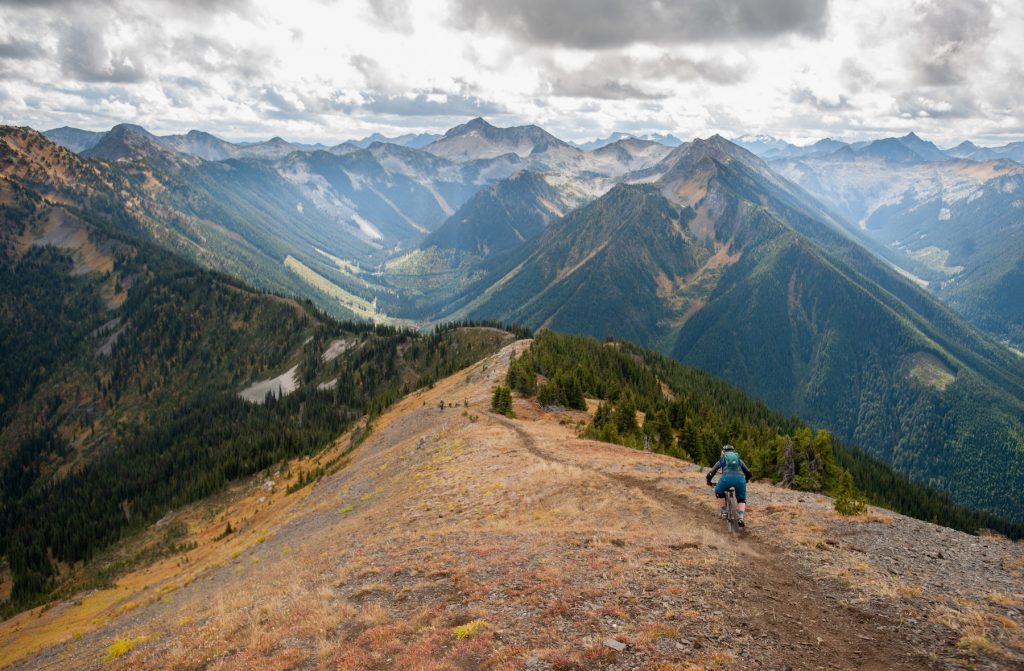 Toby Creek Adventures (Panorama)
Suppose you prefer motorized transport to get around the backcountry. In that case, Toby Creek Adventures can get you to stunning waterfalls, historic mines and more via ATV.  Take a 3-hour ride up to a private cabin located at the remnants of an early 1900's mining town and experience the high alpine of the Toby Creek Valley.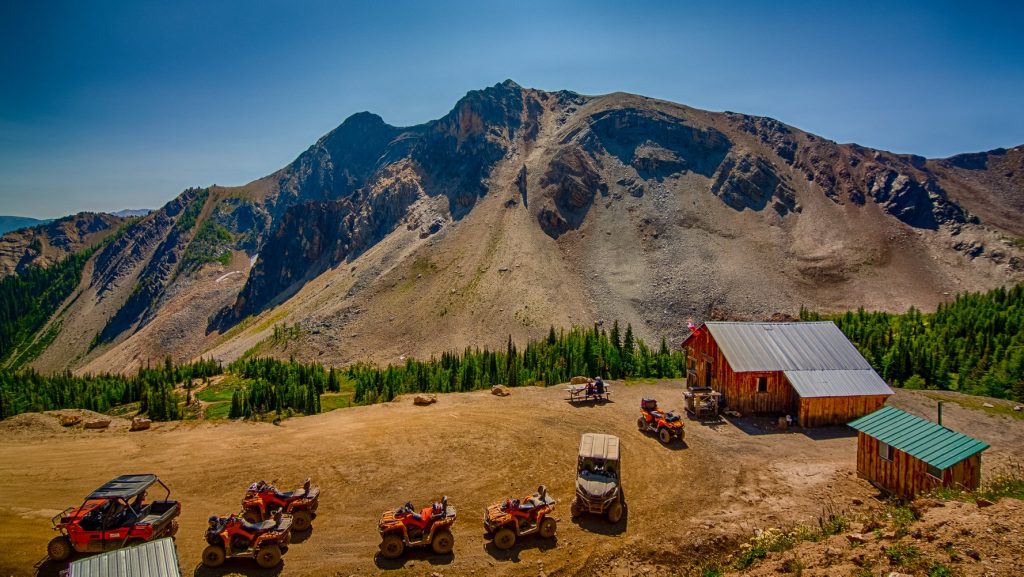 Valhalla Mountain Touring (New Denver)
Bag a peak, explore high alpine lakes or meander through wildflower-filled meadows at Valhalla Mountain Touring just North of Valhalla Provincial Park.  What you do is up to you, with custom trips based out of their backcountry lodge at 1700-m (5,577 ft) in the mountains.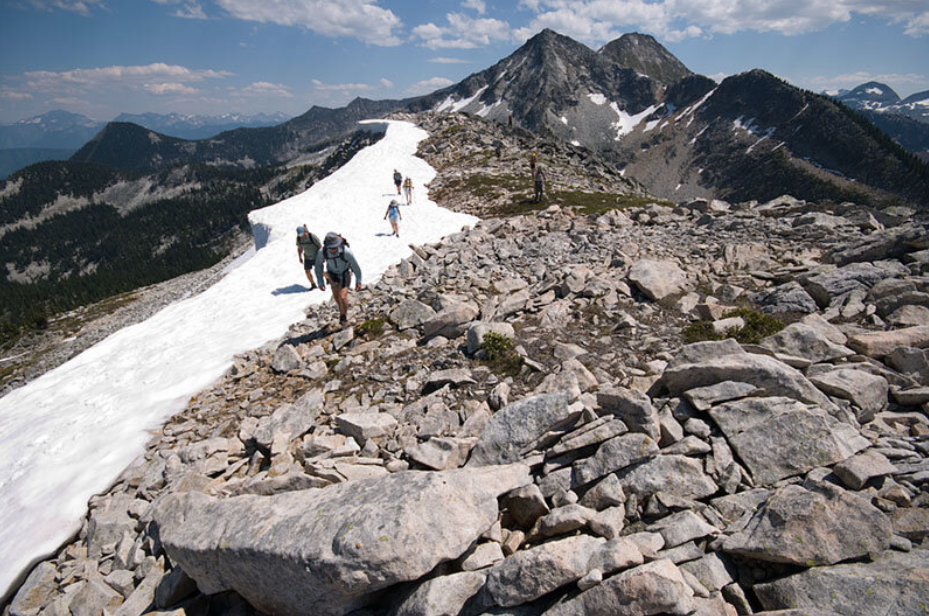 Valkyr Adventures (Fauquier)
Hut to hut trips in the high alpine!  For the super adventurous, take on their challenging 7-day hut to hut Valkyr Traverse. Certified ACMG guides are available for those looking to complete some mountaineering objectives in the area.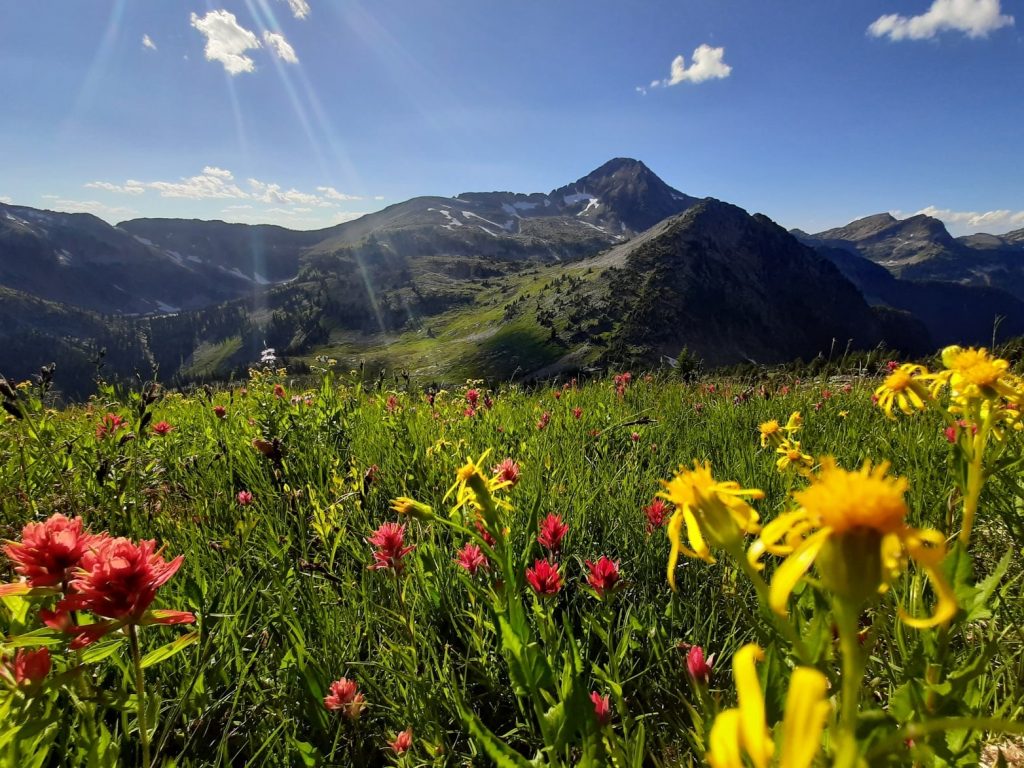 Wandering Wheels (Revelstoke)
Heli-biking, shuttles and all-inclusive mountain biking vacations are waiting for you at Wandering Wheels in Revelstoke.  With trip options from Salmon Arm to Golden, Revelstoke to New Denver, the variety of terrain available to explore is endless.  Take one of their coaching programs to improve your skills on the bike before tackling bigger terrain!
With so many options available to explore our mountain paradise this summer, you'll be left wanting to come back for more, and more, and more!
To assist you with other outdoor adventure experiences that are available to you in the region – check out our community partners: Arrow Lakes/Slocan Valley, Castlegar, Cranbrook, Columbia Valley, Creston Valley, Elkford, Fernie, Golden, Invermere/Panorama, Kimberley, Nakusp, Nelson Kootenay Lake, Radium Hot Springs, Revelstoke, Rossland, Sparwood and Trail.
~ Take extra time to research and plan your trip in advance. Many of our tourism businesses and services have adopted new COVID-19 protocols and changes to their schedules or policies to ensure your safety. You'll want to become familiar with them ahead of time.
~ If you normally travel with extended family or with several friends, consider travelling in a smaller group. Travelling with fewer people makes it easier for you to practise physical distancing in public, and may have less of an impact on the destination.
~ Consider a slower travel pace to help curb the spread. Instead of checking in and out of multiple destinations during one trip, choose one or two destinations and one/two accommodation properties for your entire trip (and explore all the things to do & see nearby).
Related Stories
~ A Road Trip of a Lifetime: Kootenay Rockies Hot Springs
~ Best Summit Hikes in the Kootenays
~ Cast a Line in one of the Kootenay's Rivers & Lakes
~ Easy Kootenay Hikes: To 360 Degree Vista Views
~ Family-Friendly Backcountry Adventures in the Kootenays
~ Laid-back Kootenays: Wellness Getaways
~ Little Known Fall Secret: Larch Trees in the Kootenays
~ Local Hacks: Local Tips Before You Go Exploring
~ Multi-Generational Family Hiking in the Kootenays
~ Outdoor Adventures: Unique to the Kootenays
~ Sleep Under our Starry Skies in the Kootenays
~ Tips: How to be a Safe & Responsible Traveller
~ Unique Stays on a Kootenay Road Trip

Top/cover photo, courtesy of Wandering Wheels in Revelstoke, BC.
Words by Mark Locki. Mark is a photographer and writer based in Kimberley, BC. An avid traveller throughout the Kootenays and abroad, he enjoys exploring the natural world, camera in hand, seeking out compelling stories. He's often found deep in the backcountry, running, climbing or on skis, challenging himself to discover new scenes and viewpoints. 
Please tag your images with #KootRocks on Instagram or Facebook to be featured in future stories.