Imagine yourself standing in the middle of a remote stretch of river, fly rod in hand, evening sun glistening off the ripples of the water.  Your guide points to a nearby eddy, an excellent spot to find a nice big fish hanging out.  You cast your line and wait for that subtle bite – and there it is! 
You set your hook as you prepare for the fight of prodding the beast into your waiting hands.  Finally, the fish gives in, and you've just landed a beauty of a bull trout as your guide congratulates you.  After a quick photo with your prize, you gently release the hook and set her free to swim away as you get ready to cast again.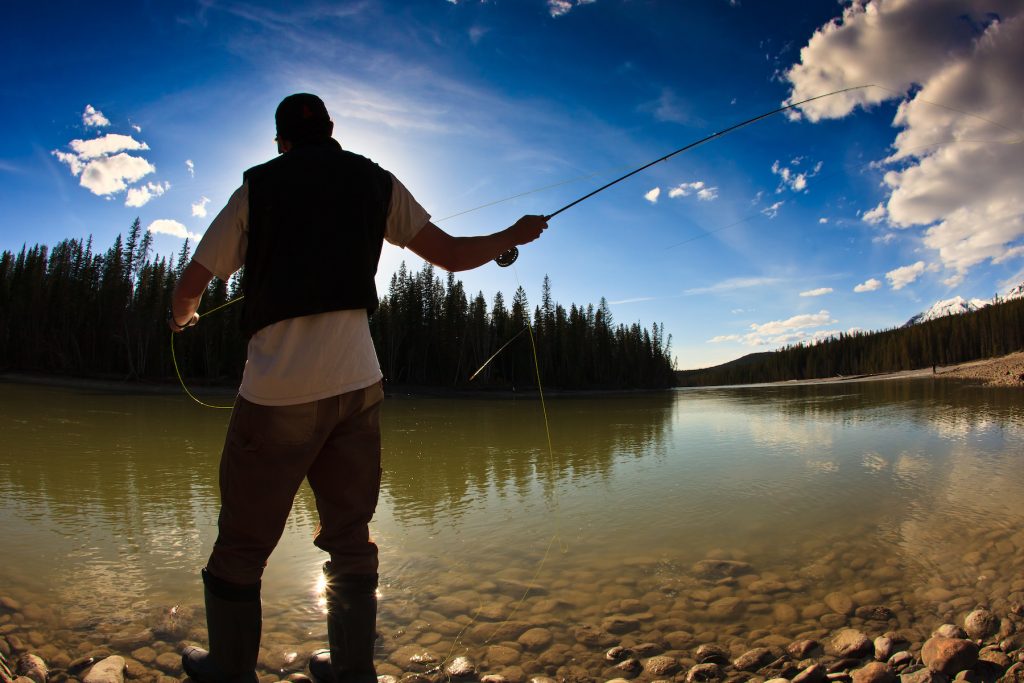 Whether you're a first-timer looking to learn the art of fly-fishing, or an experienced angler wanting to find the prime spots, our local fishing guides can help get you on the local populations of trout, Kokanee and more! 
Blacktail Ridge Fishing and Eco Retreat (Creston)
Join Blacktail Ridge Fishing and Eco Retreat for half-day and full-day chartered fishing trips on Kootenay Lake just outside of Creston.  The experienced guides will get you on different species, including Gerrard, Bull and Rainbow Trout.
Chillybilly Sportfishing Charters (Castlegar)
Based out of Castlegar, Chillybilly Sportfishing Charters offers drift boat fishing trips along the Columbia River.  Their new summer special features a 6-hour classic drift on the Columbia River for 2 people.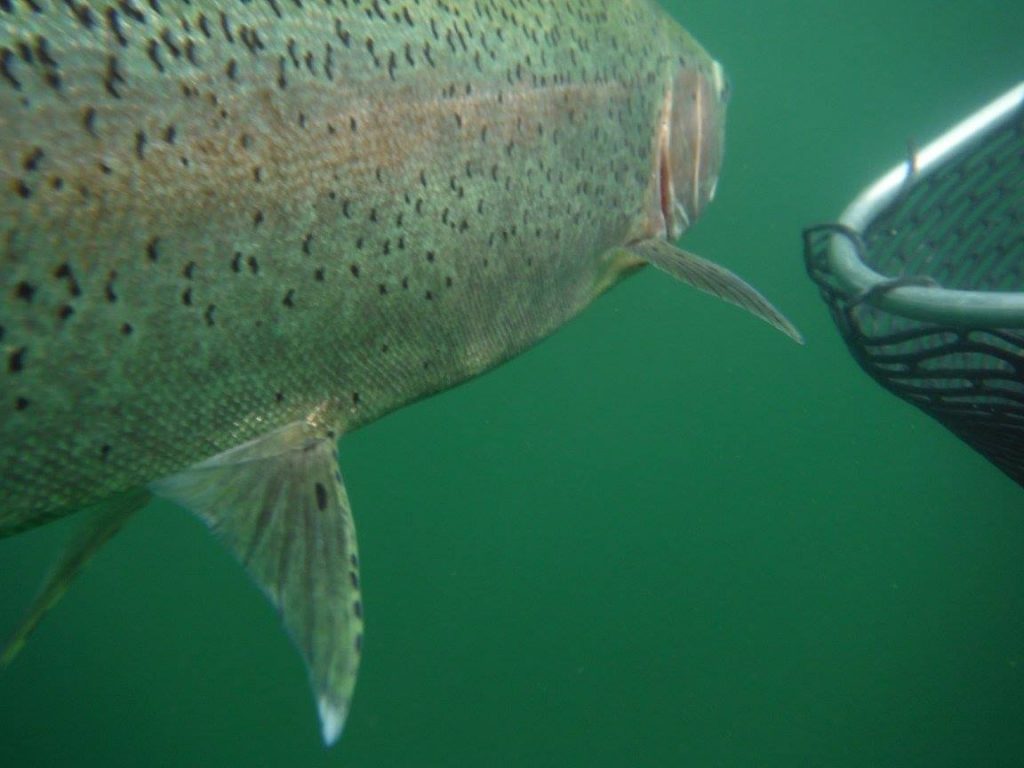 Golden Gillie (Golden)
Cast a line into the streams and ponds of the Golden area with Golden Gillie.  Their classes and clinics can show you the ropes of fishing or teach you more advanced fly-fishing techniques.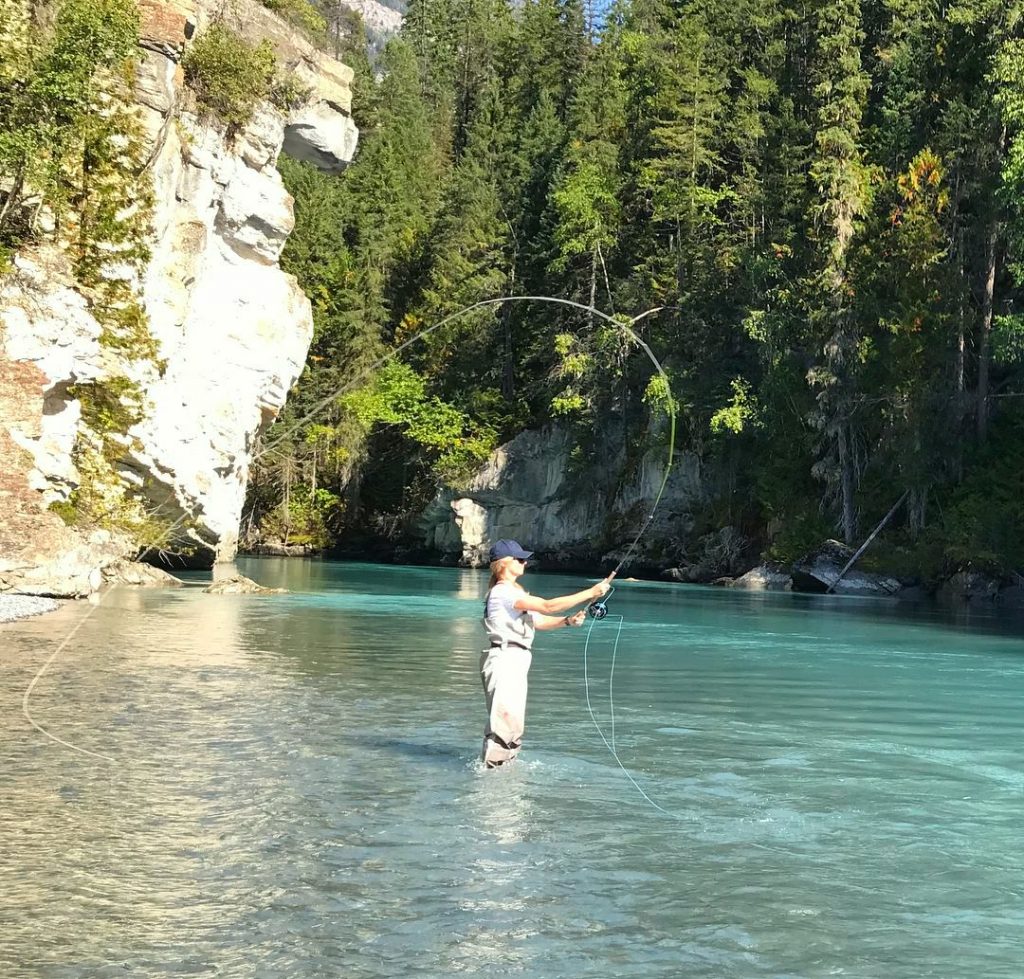 Great Northern Fly Fishing (Trout Lake)
Join them for a true wilderness fishing experience on waters less travelled. Reach some of British Columbia's most secluded waterways and remote lakes by private heli or high-speed boat. Guests can choose the best option for their three-night backcountry fly-fishing experience; tours are completely customizable and can be tailored perfectly to your group.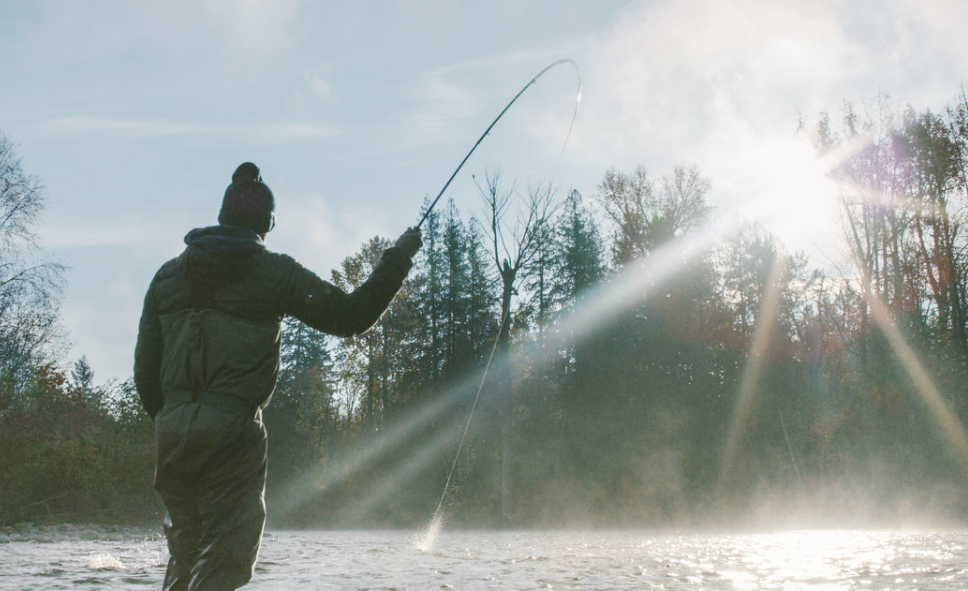 Fish the rivers, streams and lakes in the Kimberley area with Kimberley Fly Fishing.  For the anglers looking for solitude, take the Walk'n'Wade trip on the Skookumchuck River, where walking access and lack of boat traffic guarantees a quiet experience.
Kootenay Fly Shop & Guiding Co. (Fernie)
The Elk River is one of the most famous rivers in the region, for a good reason.  A float trip with Kootenay Fly Shop down the Elk will provide you with a memorable experience, casting dry flys for West Slope Cutthroats in one of the most scenic mountain ranges of the Kootenays.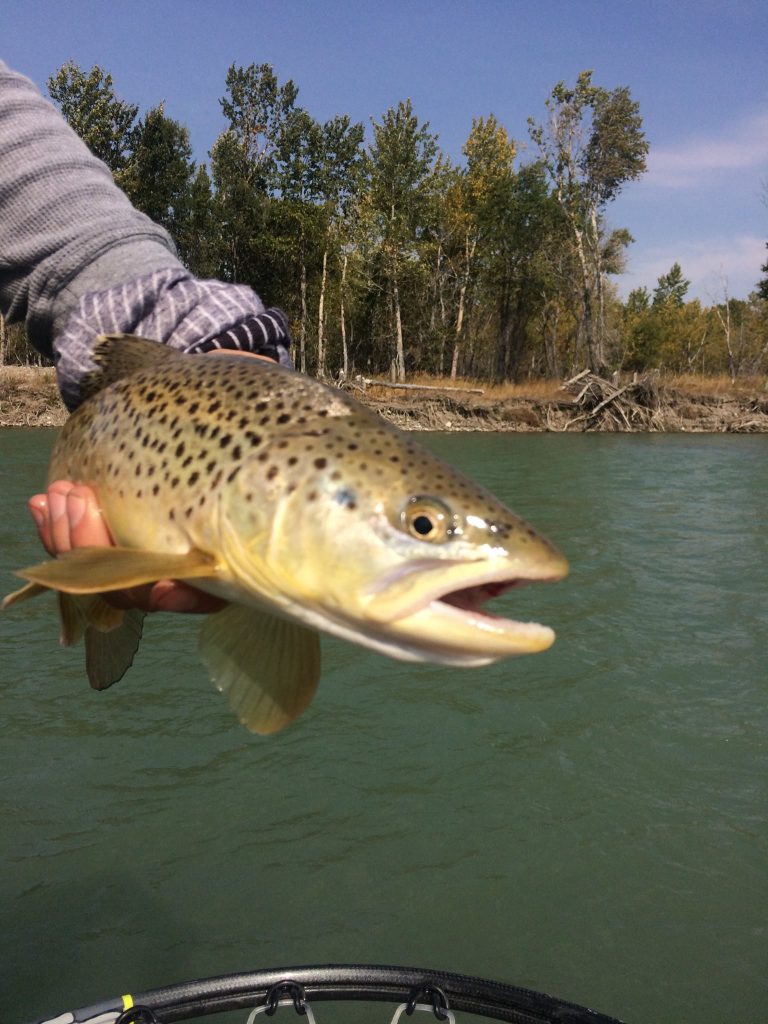 Kootenay Troutfitters (Panorama)
Hike the mountain streams around Panorama or float an alpine lake with Kootenay Troutfitters.  Offering half and full-day trips with all gear, transportation and lunch included!
Reel Adventures Sport Fishing Charters (Nelson)
Fish the Kootenay Lake for their world-famous Gerrard Rainbow Trout with Reel Adventures Sport Fishing Charters out of Nelson, BC.  Rainbow Trout up to 16-kilo (35-lbs) have been caught on this lake, a fight that would thrill any angler!
Stonefly Guiding (Revelstoke)
Whether by foot, truck, boat or even helicopter, Stonefly Guiding can get you to some of the most remote streams in the Kootenays.  Join them for a custom, multi-day fly fishing adventure far off the beaten path.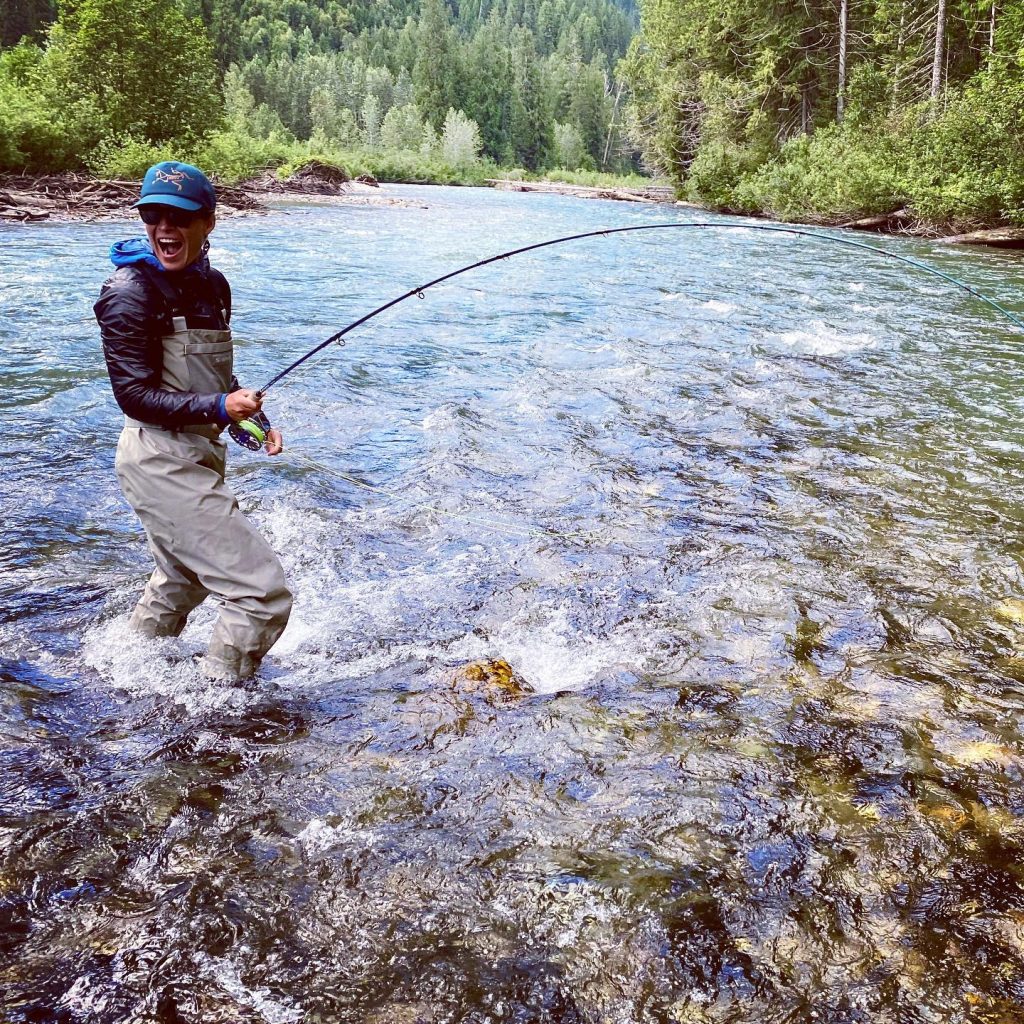 We Sport Fish (Trail)
With more than 56-km of shoreline near Trail, We Sport Fish knows more than a few good holes to cast a line into.  Before planning your trip to the region, check out their website for the latest information and contact information for local guides to help you with your adventure!
The next time you decide to take a fishing trip to the Kootenays, why not try out a new area with one of our experienced guides?  Find a new fishing spot, make new friends and maybe even learn a new technique with any of our local fishing guides.
To assist you with other fishing adventures that are available to you in the region – check out our community partners: Arrow Lakes/Slocan Valley, Castlegar, Cranbrook, Columbia Valley, Creston Valley, Elkford, Fernie, Golden, Invermere/Panorama, Kimberley, Nakusp, Nelson Kootenay Lake, Radium Hot Springs, Revelstoke, Rossland, Sparwood and Trail.
Know Before You Go – Plan ahead so you can travel safely and responsibly. Familiarize yourself with weather, road conditions, general alerts for travellers and provincial health orders & recommendations.
Related Stories
~ 4 Quirky Communities Along Kootenay Lake
~ A Road Trip of a Lifetime: Kootenay Rockies Hot Springs
~ Beach Vacations in the Kootenay Rockies
~ Craving the Refreshing Flavours of the Kootenays
~ Fly Fishing the Elk River
~ Guided Paddle Adventures in the Kootenays
~ Hidden Waterfalls in the Kootenays
~ Kootenay Ambassadors: Mindful Explorers
~ Outdoor Adventures: Unique to the Kootenays
~ Paddling Adventures in the Kootenays
~ Sleep Under our Starry Skies
~ Stewards of the Land: Positive Effects
Top/cover photo courtesy of Great Northern Fly Fishing/Snowcat Skiing. 
Please tag your images with @KootRocks on Instagram to be featured in a future social post.  For travel deals and specials – sign up for our Consumer Travellers Newsletter.