Q̓api Ktunaxa Sukiⱡq̓ukni kin wamiⱡkiⱡ ʔamakʔis / All Ktunaxa are happy you are here – Welcome
Venturing through the mountains and valleys of the Kootenay Rockies, you'll be hard-pressed not to come across some aspect of Indigenous culture. Even the name 'Kootenays' is derived from the Ktunaxa, who have inhabited this land for generations. The Indigenous communities and members are opening their doors to assist travellers to understand their traditions & culture (of the past, the present and the future).
From heritage centres and restaurants to campgrounds and resorts, the Indigenous entrepreneurs in the Kootenays would like to enrich your travel experience. Below is a selection of Indigenous-owned businesses and experiences available in the region:
Located on the Western shores of Kootenay Lake between Balfour and Kaslo, Ainsworth Hot Springs Resort combines the therapeutic and healing waters of the natural hot springs at this first-class resort (which is owned & operated by the Lower Kootenay Band), fantastic cuisine at the Ktunaxa Grill Restaurant, and stunning mountain views. Enjoy the mineral waters at either the main lounging pool or in the 150-foot horseshoe cave.

Long used by the Ktunaxa Nation to rejuvenate after long days of fishing, hunting and gathering – today it is used by locals, and visiting travellers who wish to soak and relax in these soothing waters. Book a stay in the Yaqan Nukiy Suites.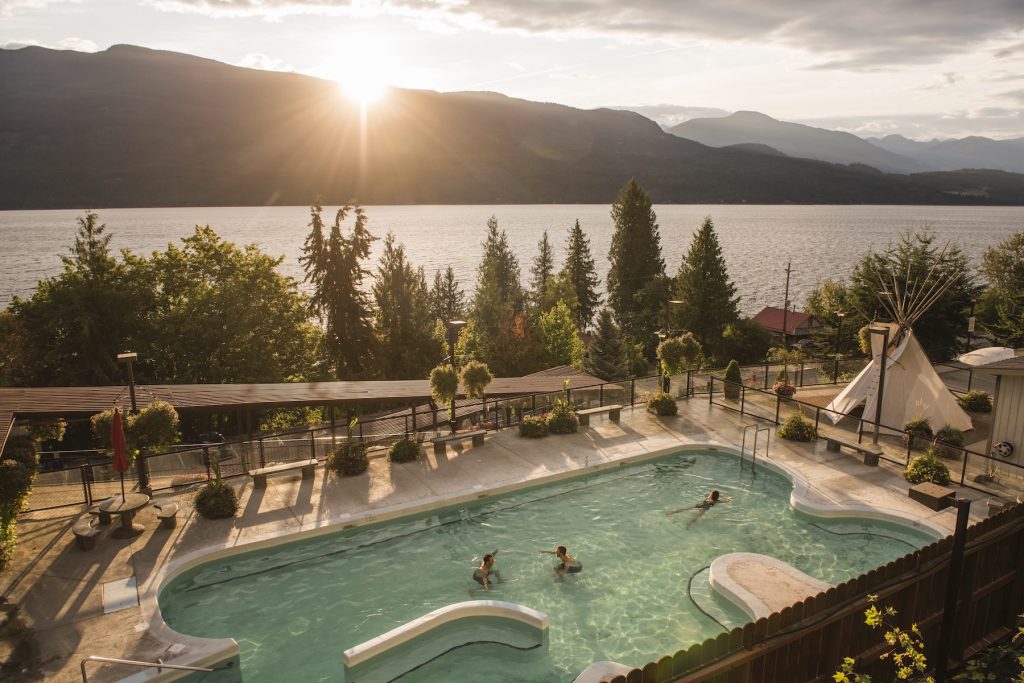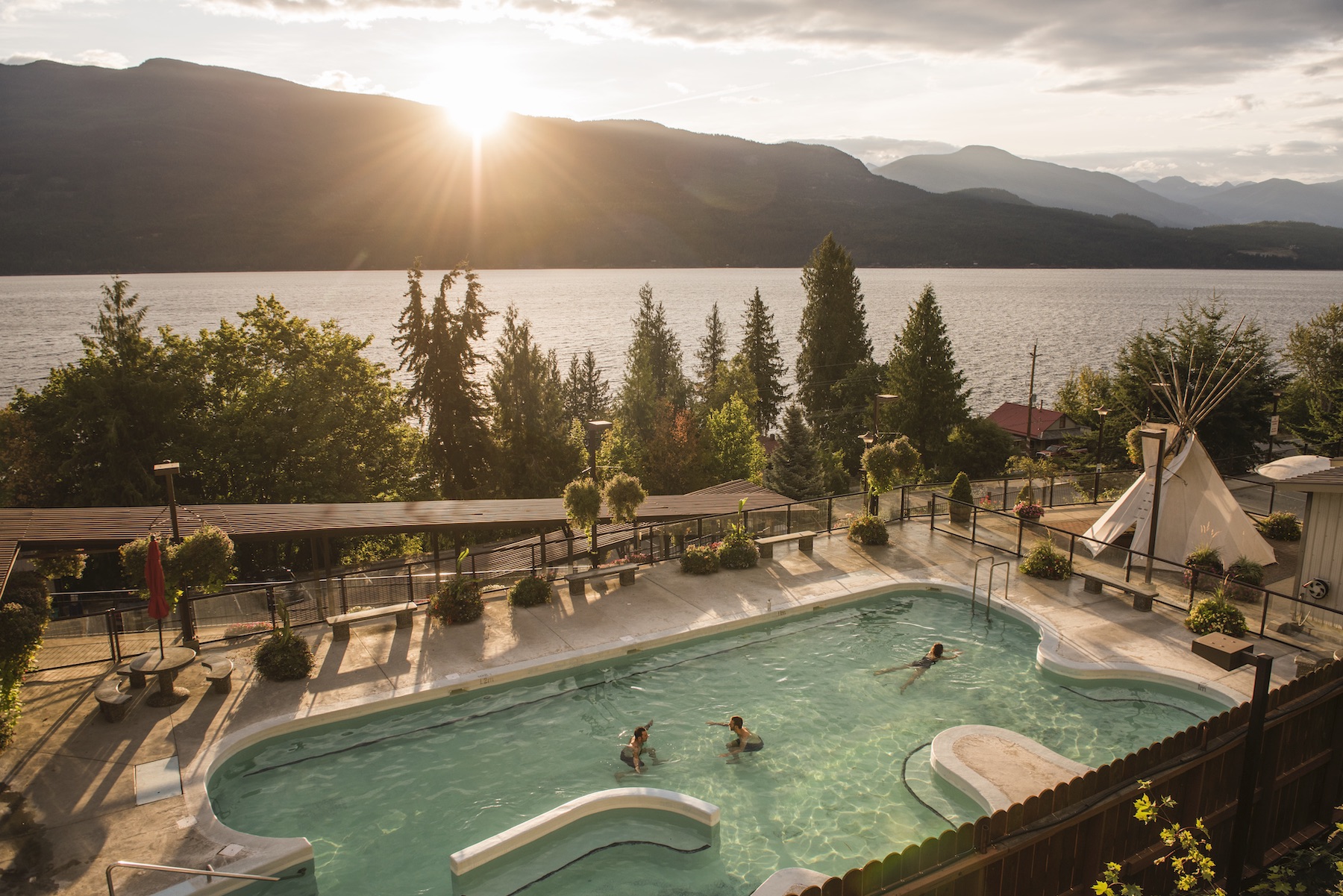 Feast on a juicy burger made with locally raised longhorn beef from Whisky Hill at Bear & Bone Burger Co. in Golden. For those with an appetite, go big or go home with the quadruple-stacked The Canadian Burger. For a unique taste, give the Bugaboo Buffalo burger a try.
Cross River Education & Retreat Centre stewards over 36-hectares (90-acres) of land located southeast of Kootenay National Park in the main ranges of the Canadian Rocky Mountains (near Radium Hot Springs). It is a family-run venture, influenced by their ancestors of the Georgian Bay Metis Community for visitor experiences and spaces for innovative retreats and land-based programs. Learn and participate in life here in self-sustainable, and culturally and historically mindful ways.
For thousands of years, before the Europeans arrived, the First Peoples of this land prospered here. Listen to the Ktunaxa Creation Story. Their rich history is showcased at regional interpretive centres, museums and through story telling and natural attractions.
~ Columbia Lake: Hoodoos & Pictographs
~ Creston: Pictographs
~ Fernie: Winter Hunting Area
At the village of Radium Hot Springs Visitor Centre, a major installation describes the history and culture of the Ktunaxa Nation. A beautiful Ktunaxa-themed stained glass window is showcased and exhibits include Cultures in Contact, the Anatomy of the Land and Wildlife.
FIRST NATIONS GALLERY
Located only 5 km (3 mi) north of Revelstoke, on Highway #23N, the Revelstoke Dam is one of the most powerful dams in British Columbia. Enjoy the interactive displays, learn about how power is made and browse through the First Nations Gallery with exhibits about the art, history and culture of the Secwepemc (Shuswap), Okanagan and Ktunaxa peoples.
Situated on the shores of Koocanusa Lake, the Tobacco Plains Indian Band runs three campgrounds for guests – Big Springs Campground and RV Park, Ayes Ranch Campground and RV Park, and Dorr Road Campground and RV Park. Enjoy the sandy beaches and lakeside camping on Koocanusa Lake.
Stop in at Legend Logos in Creston for an Indigenous experience, featuring a gift shop with many souvenirs, beadwork and much more. Learn about the local Indigenous culture and traditions at the Yaqan Nukiy Heritage Centre. Legend Logos also offers a 2.5-hour boat tour on Kootenay Lake with their Legend Lake Tours running in August. Learn the ancestral teachings of the Indigenous People who have lived on Kootenay Lake and its tributaries for over 10,000 years.
Tucked away on a bench overlooking the Columbia River between Windermere Lake and Columbia Lake, Raven's Nest Resort & Campground offers a secluded getaway from the hustle and bustle of nearby Fairmont Hot Springs and Invermere. Stay in one of their eight off-grid log cabins, or bring your tent or RV and pull into one of their 25 campsites. While there, take a float trip down the Columbia River, relax at one of the local beaches, or play some disc golf on their course.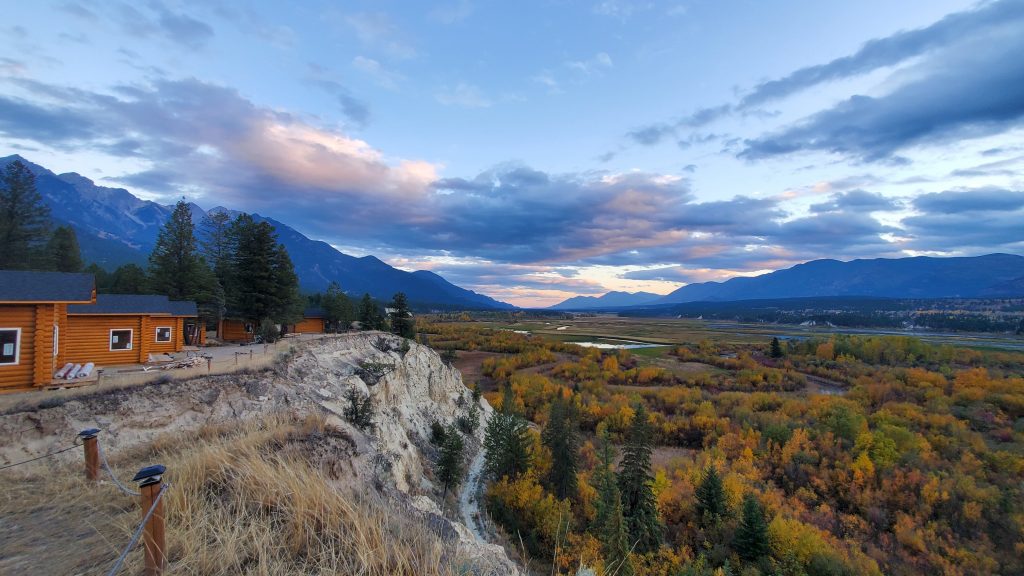 A small campground in an incredible setting alongside the Moyie River, in the village of Yahk, about 40 km / 25 mi east of Creston, near the Yahk Provincial Park. New, are their yurts – which are located alongside the beautiful Moyie River. They offer jaw-dropping stargazing views, as you snuggle in to your unit in nature.
Learn about the traditional knowledge and culture of the Ktunaxa Nation at the Ktunaxa Interpretive Centre at the St. Eugene Golf Resort Casino.
The Indigenous Culture and Relations Training is led by Ktunaxa Nations' knowledge holders and Elders in a hands-on environment. Learn and discuss past, present, and future issues related to First Nations. Listen to Ktunaxa Elders share legends around the campfire, or discover the traditional arts of beading or moccasin making.
For golf enthusiasts, enjoy a round on their 18 hole championship course and relax afterward with a fine meal at one of their two on-location restaurants. Book your stay at this luxurious resort.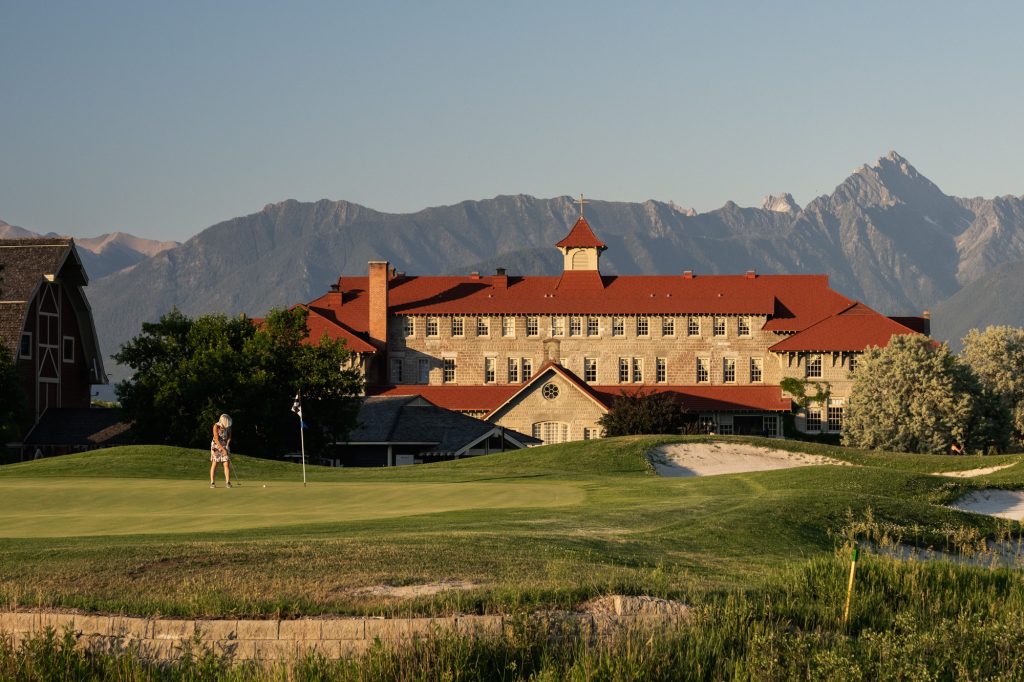 Guests are welcome to stop by to view the many historic artifacts, contemporary art, archival photographs and displays containing examples of traditional stone, bead, hide, wood and cloth work. A Ktunaxa Interpretive Tour can be arranged which includes a film about the St. Eugene Mission school and a property tour with an elder who attended the school. It's an experience that provides a glimpse into the culture and resilience of people who have lived in this place since time immemorial.
The Skinku¢ Treasures Shop operates from an outlet in the Tamarack Mall (1500 Cranbrook Street, in Cranbrook) and features books, jewellery, purses, moccasins, housewares, giftware, beading supplies and many more Ktunaxa-made products as well as authentic items from other Indigenous artisans and companies.
This property offers a 9-hole, par 29 golf course and RV park. It also includes a concession and no advance booking is needed for golfing. Located west of Highway 93/95, five kilometres (3 mi) south of Radium Hot Springs. Turn at Stoddart Creek Road and continue for one kilometre down the road. The course is located adjacent to the Columbia River Wetlands.
They are an Anishnaabe artist who focuses on bead and quill work. They create heirloom quality jewellery, accessories and fashion. And, they strive to use authentic products in all of the work that demonstrates connection to land, a way of life and using all parts of the materials. Work features home tan moose, elk and deer hide, porcupine quills, horse hair, caribou and moose hair and furs.
TRAIL EXPLORING
Chief Isadore Trail (Cranbrook) is part of the TransCanada Trail between Cranbrook and Wardner. This popular trail is well marked and offers picnic areas, breathtaking views of the Rocky Mountains and old rock ovens. It has a packed gravel surface, which is half an old Rail Grade and half new trail. This Trail honours the history and customs of the local Indigenous community with a number of interpretive signs. Chief Isadore brokered peace between the Ktunaxa Nation and settlers.
Ka Papa Cedars (Creston) is a 32-km (22 mi) trail, west of Creston, towards Kootenay Pass, you will find the beginning of the 1.7 km Ka Papa Cedars Trail. An, easy / moderate trail through mature forest.While you loop through the towering old-growth cedars, along the rich forest floor you will soon find interpretive signs guiding you along the trail. In Ktunaxa, a grandfather is called 'ka papa' and the Ka Papa Cedars trail is named for the giant old growth cedar trees located along the trail.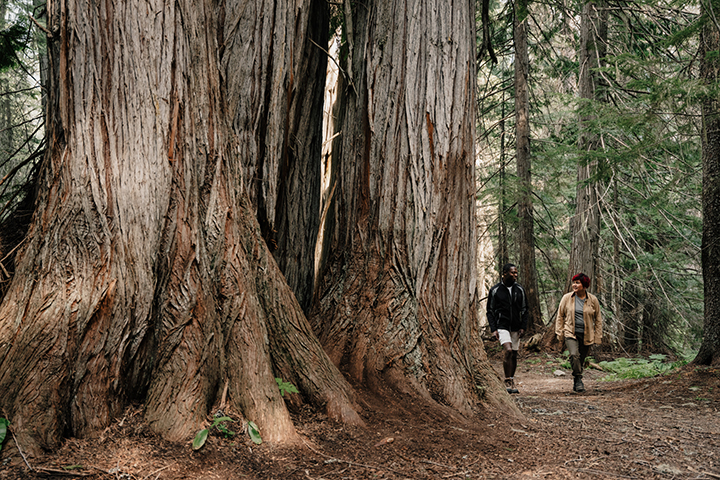 Mxiɬp (Cedar) Trail (Rossland) is named in consultation with representatives of the Sinixt, the Mxiɬp Trail means Cedar in their traditional language and speaks to the towering cedars that mark the beginning of the trail. The creation of the trail was done in such a way that it protects the trees and the land it was being built on. Where conventional trail building methods may dig down, this trail was created by building on top of the tree roots so as not to disturb them. The old growth cedar canopy of the trail offers a lush backdrop for a mountain bike or calming walk through the forest.
Click on the above mini digital story for photos and video clips highlighting a Kootenay Rockies experience.