In the month of October we have colourful inversions around the Kootenays, that showcase our golden larch trees and fall foliage peeking through the mist in our valleys. It gives off an eerie feeling – so we thought it would be fun to feature businesses & areas supposedly haunted and our favoured community "haunts"!
Stay tuned for spooky tales and unmissable spots!
SPOOKY HAUNTS
The natural, horseshoe caves at Ainsworth Hot Springs have been upgraded with lights but at one time they were not.  And, as you can imagine it was tricky (and fun) to navigate through these natural stalagmites.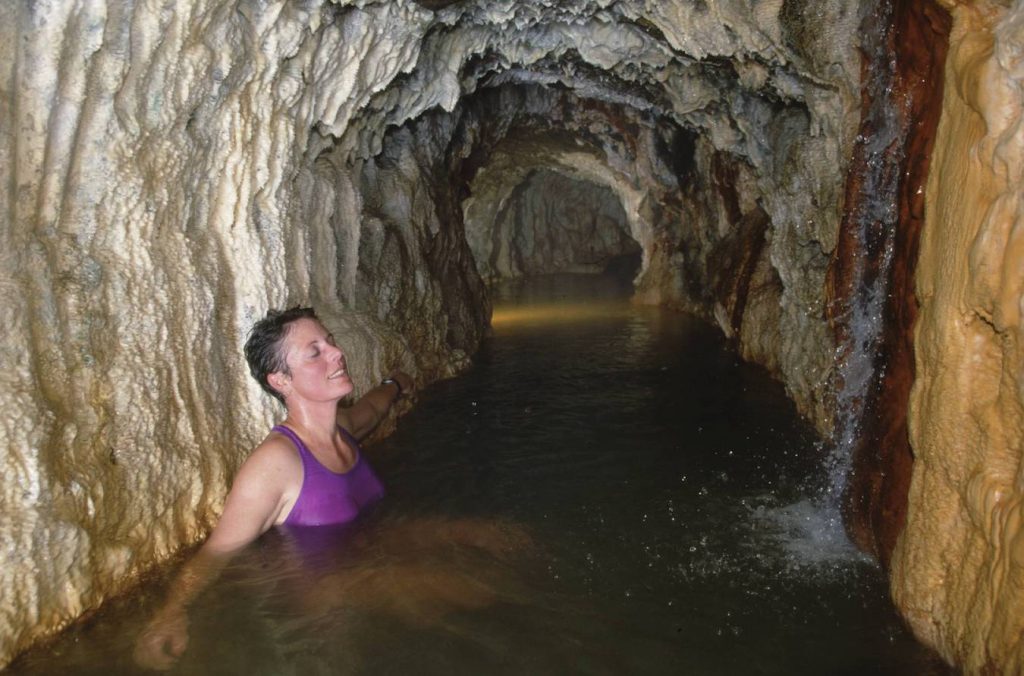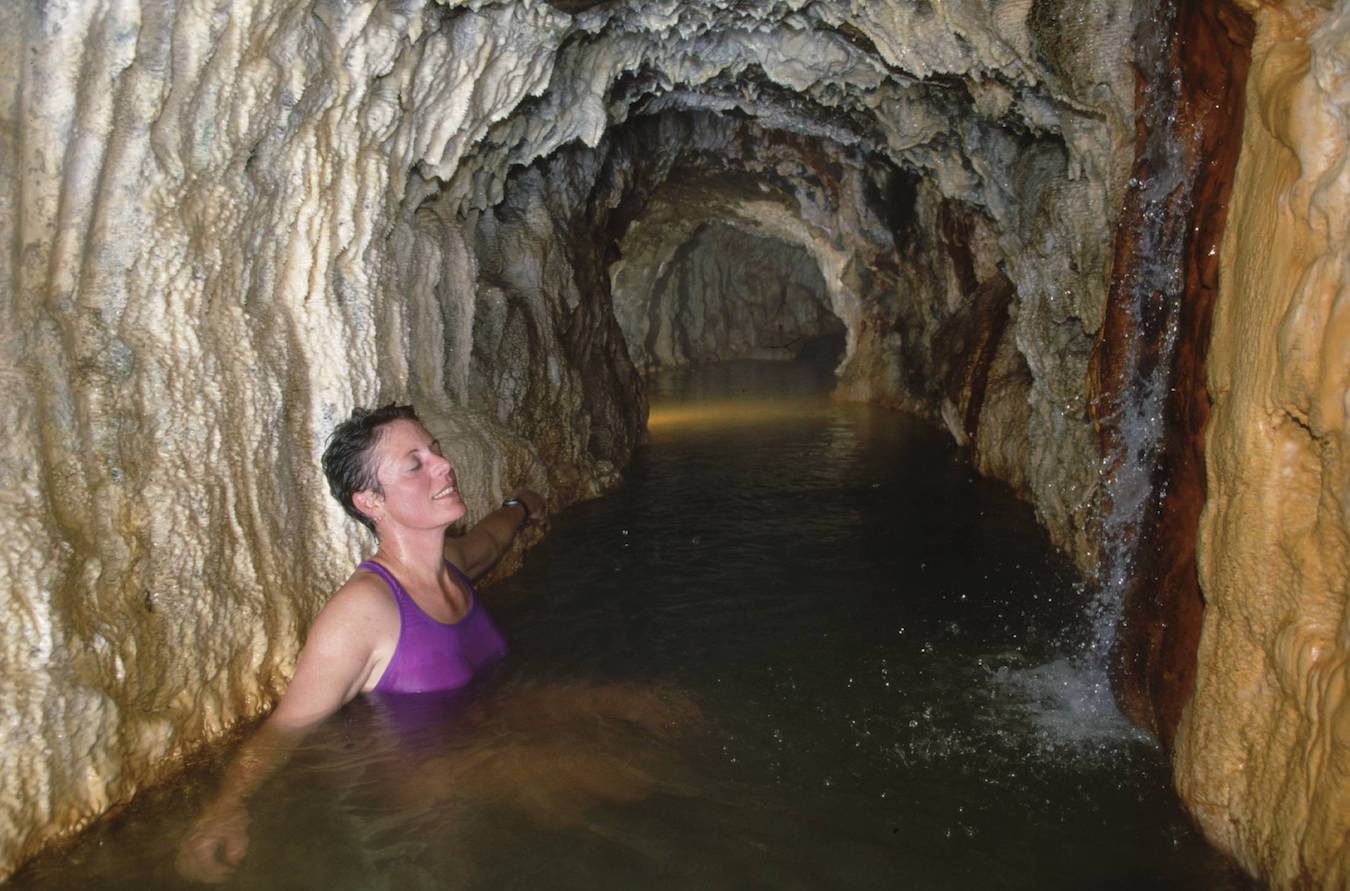 What's spookier then building a home out of 500,000 embalming jars? That's right the Glass House along Highway #3A, the East Shore of Kootenay Lake near Sanca is one of our most unique attractions. If you're taking a road trip to the region in the summer, it's a worthy pit-stop!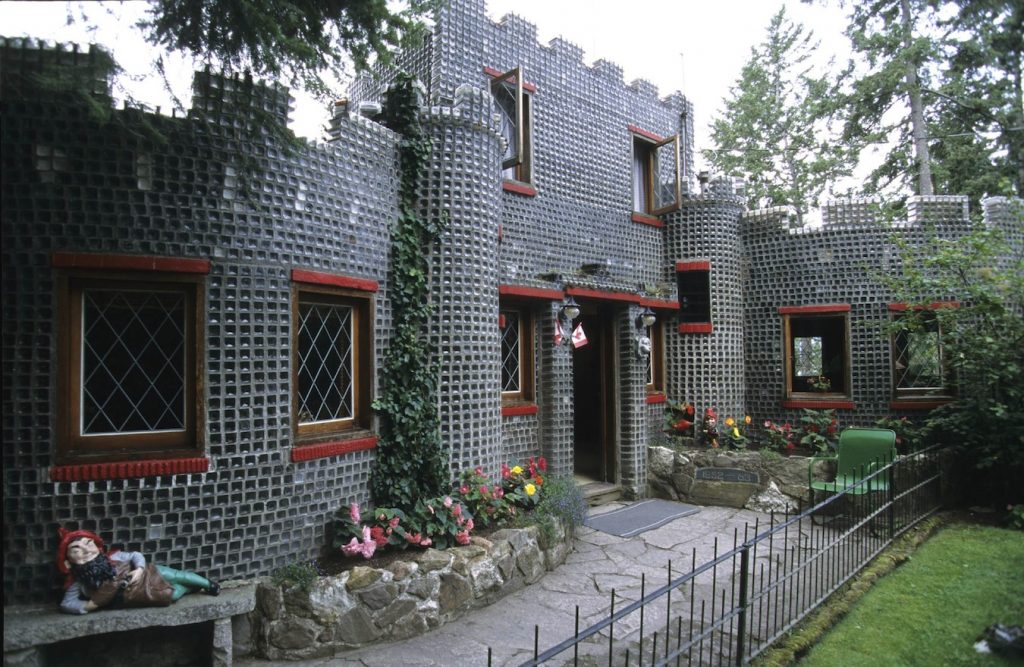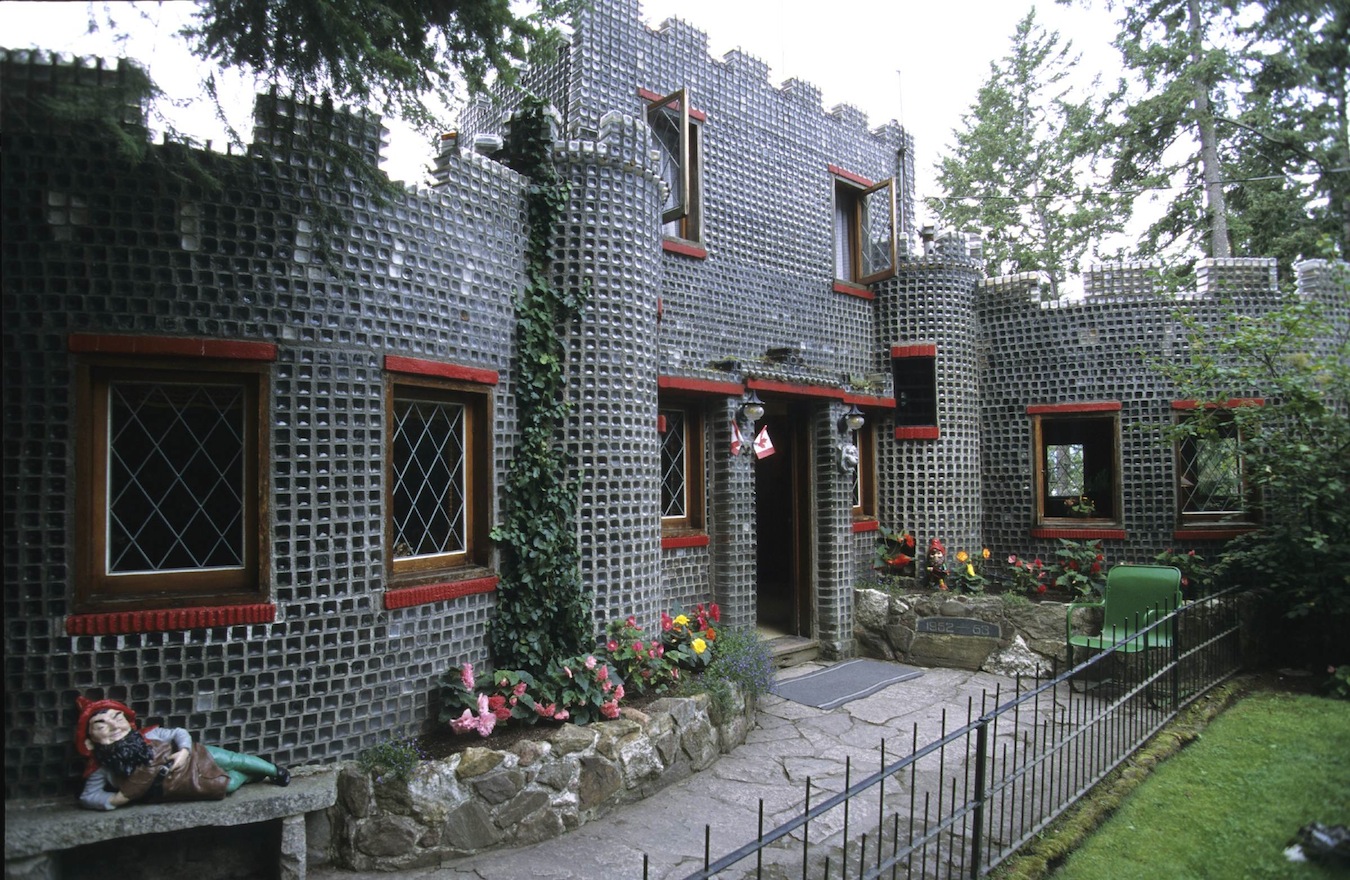 It's rumoured that room #335 (which no longer exists) of the Hume Hotel & Spa in Nelson is "haunted". It's been said that you can hear a woman laughing and as far as gossip goes it could be the benevolent spirit of the original owner Lydia Hume. Old history aside, today the Hotel & Spa is a thriving, beautifully renovated historical hotel in Nelson's downtown centre.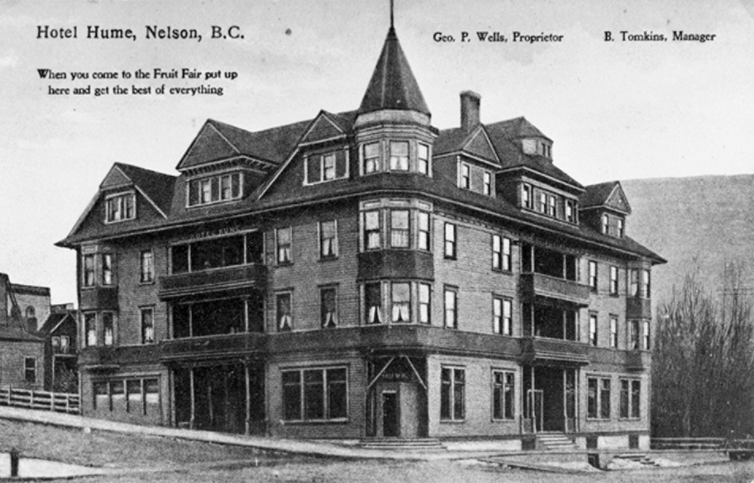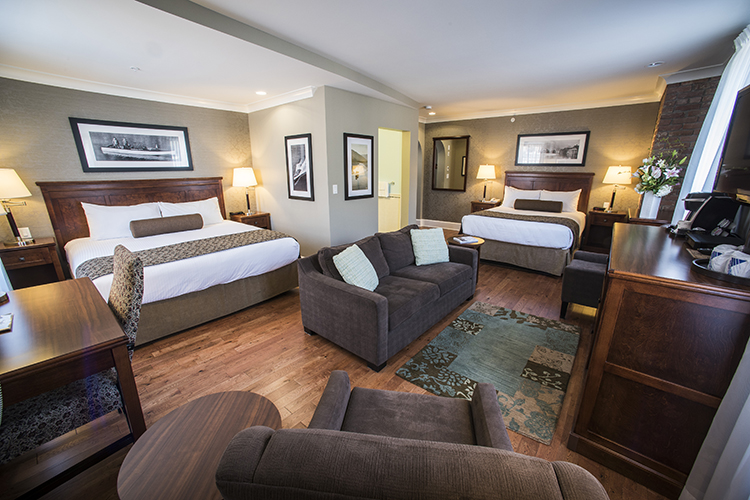 If quaint Victorian-era hotels peak your interest, one of the finest examples is the Leland Hotel in Nakusp. It is the oldest continuously operating hotel in British Columbia since 1892.
Sandon & Fort Steele (and of course other ghost towns) are one-of-a-kind – especially if think back to their hey days these were bustling, tough towns full of hopeful miners all trying to strike it rich!
We are in awe, that the SS Moyie sailed the waters of Kootenay Lake for 59 years (1898-1957) and at one time it was the main mode of transportation, connecting to rail stops within the region. Today, you can tour the sternwheeler when you visit the community of Kaslo.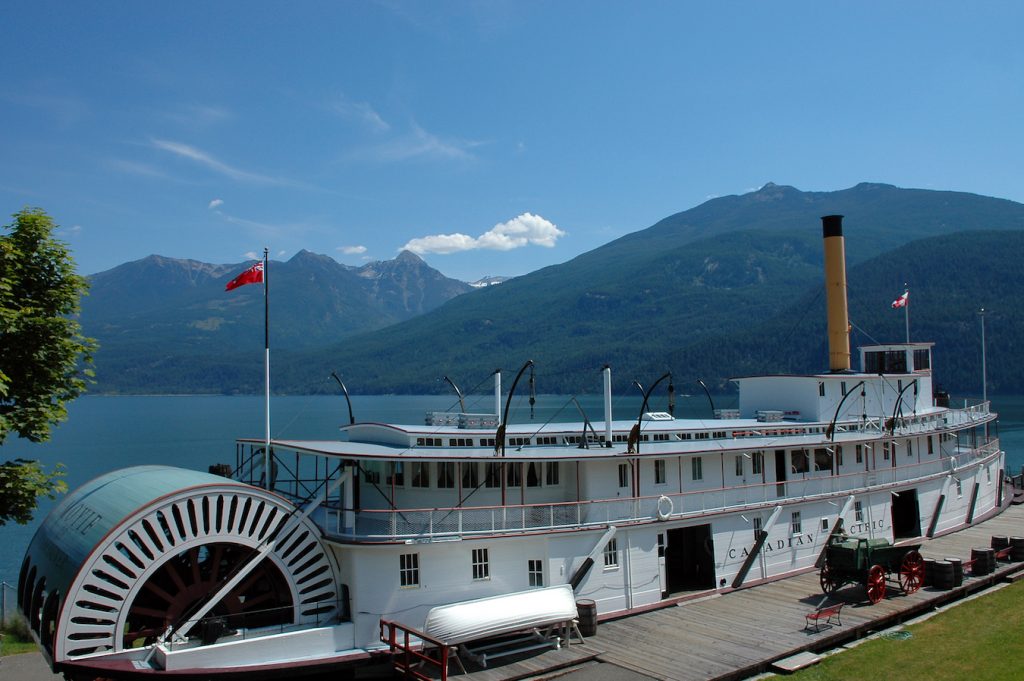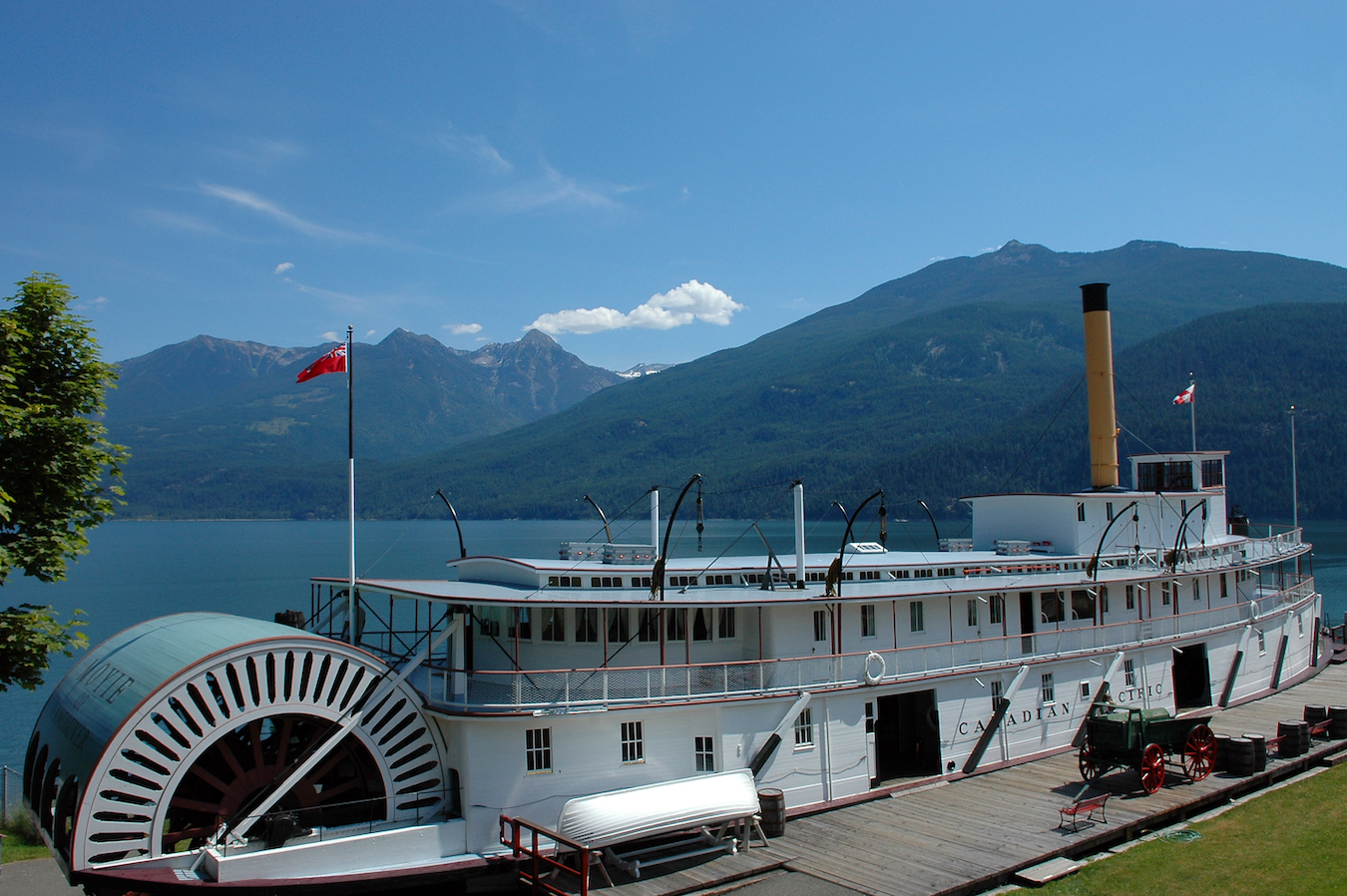 We are sure, if the Nelson's Streetcar #23 could tell us, she would have epic tales of her travels (1924-1949). Today the restored Electric Streetcar services the area between the Hall Street loop to Rotary Lakeside Park (along the Kootenay Lake lakeshore).
LOCAL HAUNTS
The 'Bakery' on mainstreet Invermere, has been in operation since 1956 (founded by a Dutch baker, Jan Van Driel). The bakers have changed over the years, but they still offer traditional, artisan breads, homemade baked goods (including Gluten free) and micro-roast coffee.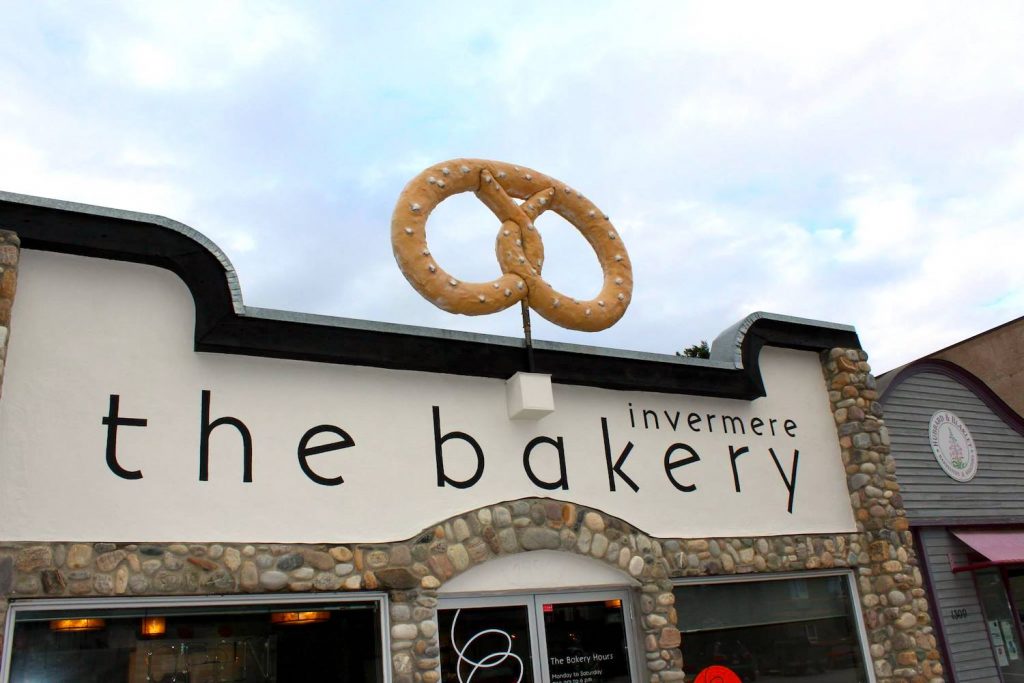 The historic Miner's Hall built in 1898 by architect E.J. Weston has been a rallying point for the community of Rossland for over 120 years. Today it's the home of the Gold Fever Follies, offers a new family-friendly musical comedy every summer with cancan dancing, original music and exciting characters based on Rossland's gold rush days of the late 1890s.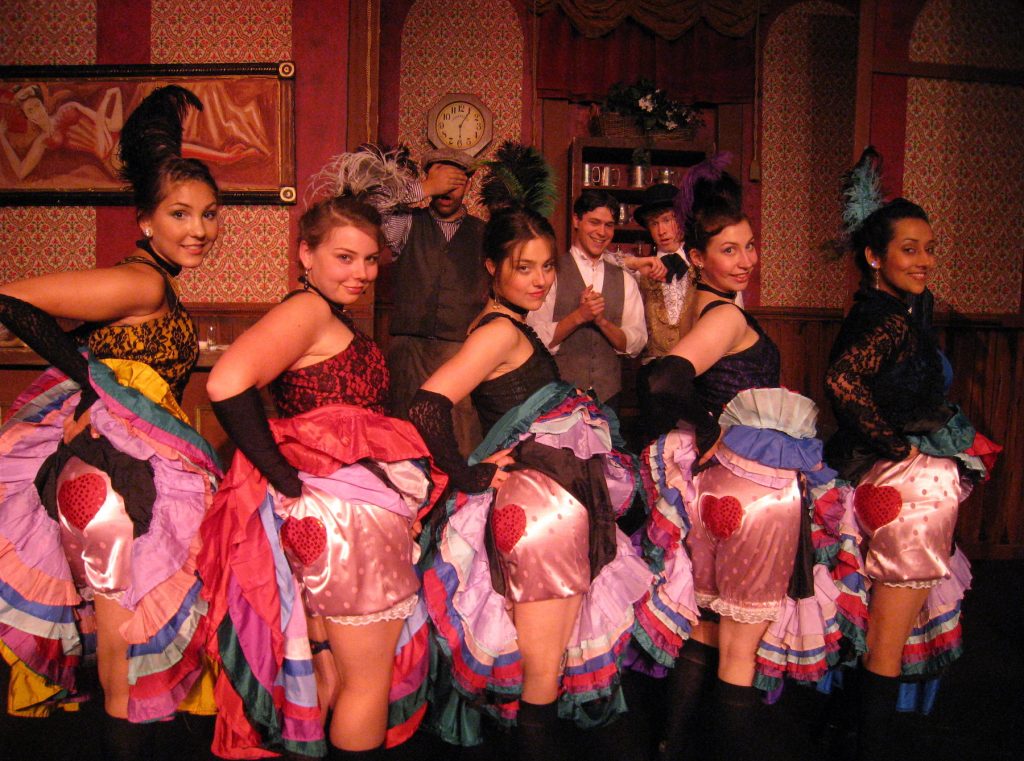 The Old Bauernhaus Restaurant in Kimberley, is literally older than the Canada (375+ years). It was built in Germany in 1640, dismantled and shipped to Canada in 1987, and then reconstructed. The current owners serve traditional Bavarian dishes (bring your appetite for the Bavarian Feast) and believe in the 'Slow Food Movement' which advocates local, sustainable eating.
Oso Negro, in Nelson, has its own 'cult' following and for the past 20+ years they have sought to retain the authenticity and artisanal quality of their coffees. Enjoy their amazing java inside among the artwork of local artisans or outdoors in their perennial garden.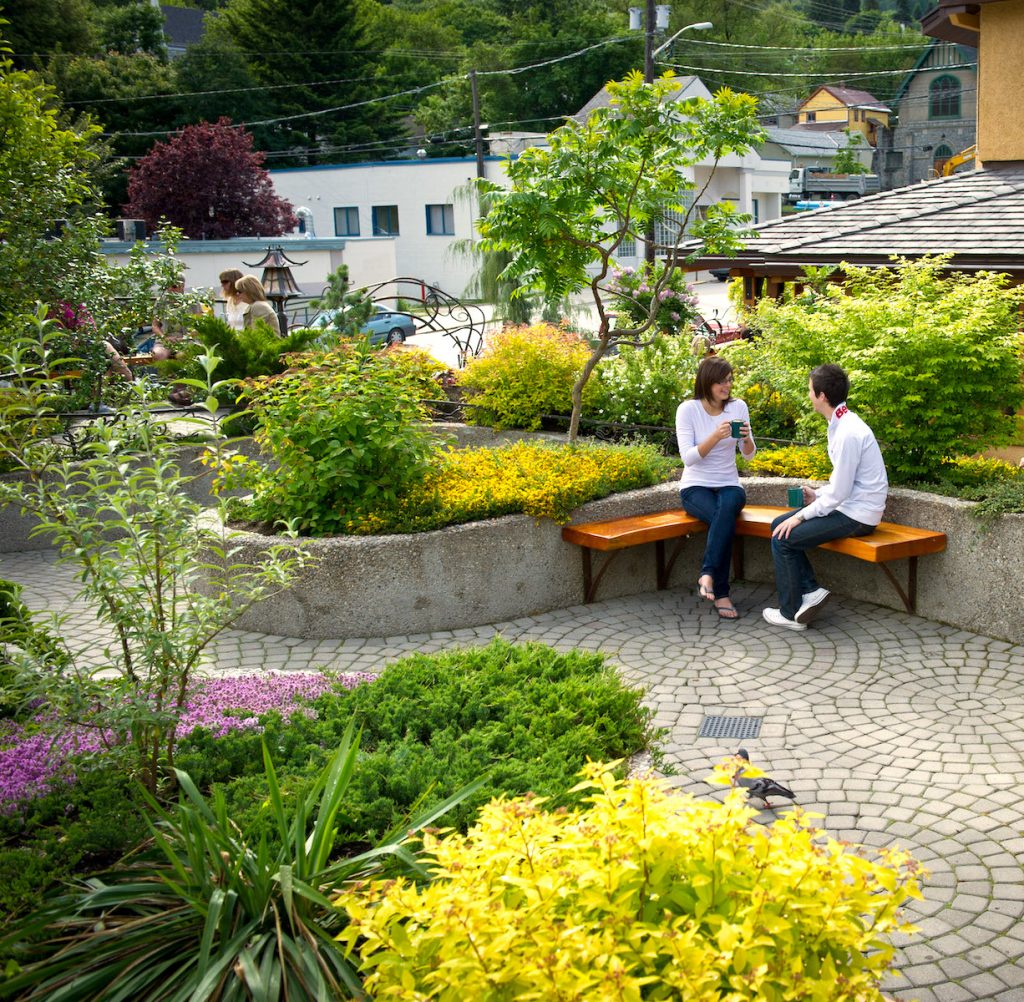 Rafters in Rossland at RED Mountain is one of the most classic ski bum après ski venues along the Powder Highway. Design nerds love the 19th century mine timbers that frame the Rafters experience along with the chock full of ski lore of years gone by, including a shrine to the local Old Bastards Ski Club. Everyone loves the vintage neighbourhood pub aesthetic and low-key clubhouse feel.