Your trip to the Powder Highway is booked, and you're craving an experience beyond the local ski resorts. But before committing to a multi-day adventure with a local cat or heli operation, you want to sample the goods with a day trip. Where can you turn to get a taste of the backcountry experience before diving into an extended trip? Lucky for you, the Kootenays hosts several cat and heli companies that offer single day trips for the time-pressed explorers. 
CAT-SKIING/RIDING
Baldface Lodge – Valhallas (formerly Valhalla Powdercats) out of Nelson operates both single day and standby trips for expert skiers looking to get as many runs in per day as possible.
~ In 2020/21, except to pay $633.15 for the early season and $738.15 for the peak season.
With over 600 runs spread across 8 peaks, Big Red Cats in Rossland offer skiers an abundance of terrain. Whether you're an intermediate or 'uber-expert', there's terrain to keep everyone happy.
~ In 2020/21, except to pay $523 for the early season, $550 for the late season and $615 for the regular season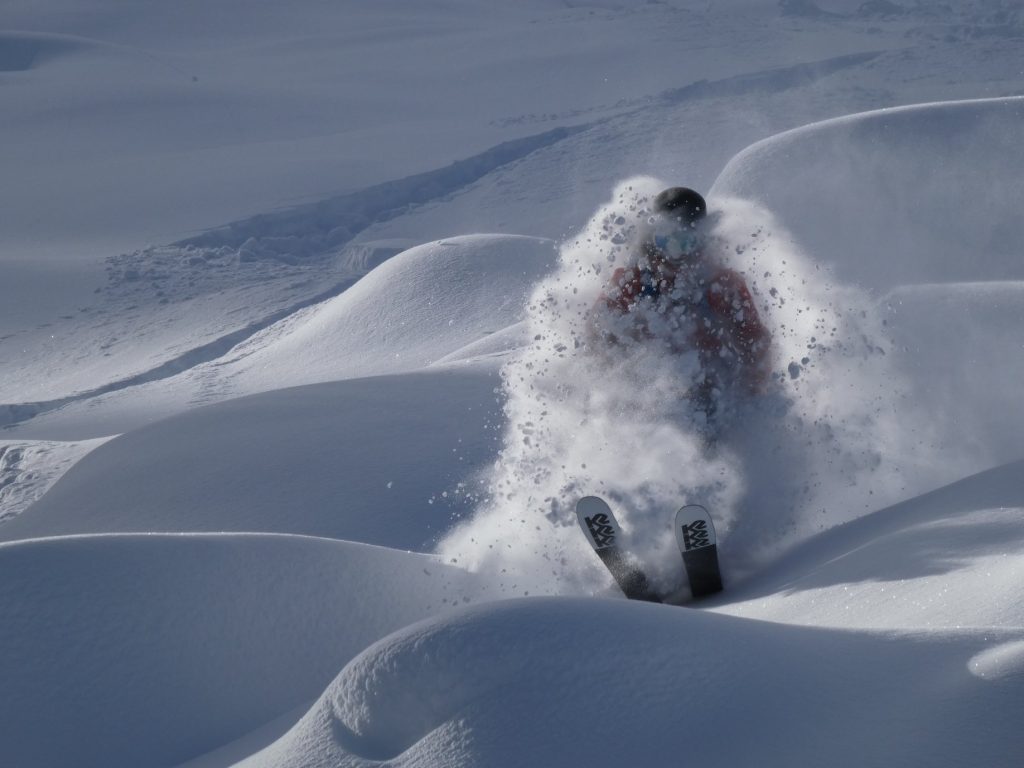 Fernie Wilderness Adventures rides predominantly gladed terrain suitable for advanced intermediate to expert riders. Sign up for their 'Last Minute Club' to get first access to stand-by seats when available.
~ In 2020/21, except to pay $475 for the early season and $575 for the regular season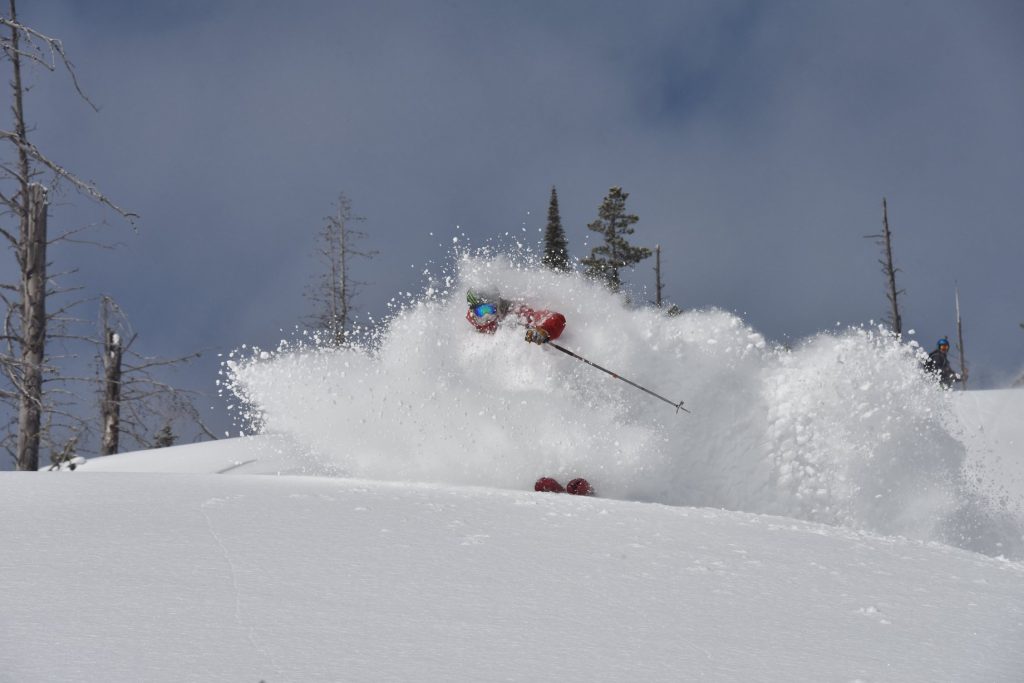 With over 15-m (49 ft.) of snow each winter, Great Northern Snowcat Skiing out of Revelstoke treats advanced and expert riders with plenty of powder and steep terrain.
~ Contact them for their 2020/21 rates
Island Lake Lodge in Fernie, will be offering cat-skiing by the day.  It's great way to try cat skiing and experience some deep powder.  The best way to get notified when we do run day skiing is to join our last minute day-skiing list. Sign up here. 
~ In 2020/21, except to pay $599 all season
K3 Cat Ski, based in Revelstoke, gives intermediate to advanced riders a mix of treed and open alpine bowls over their 13,354 hectares (33,000 acres) of terrain.
~ In 2020/21, except to pay $450 for the early season and $540 for the regular season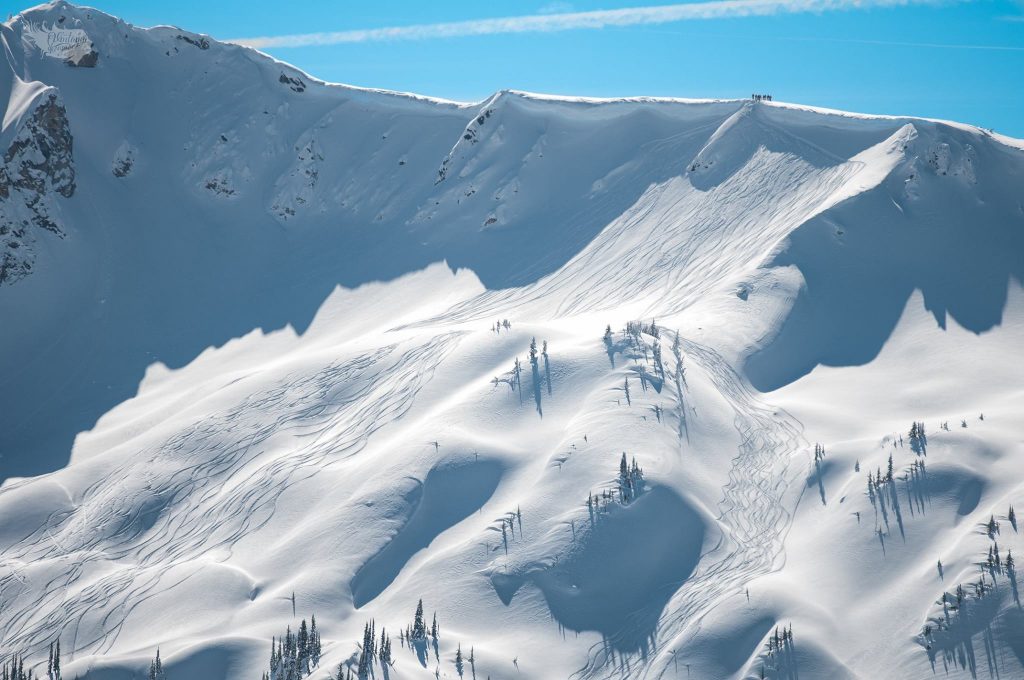 HELI-SKIING/RIDING
Skiing the bottomless powder and legendary trees of the Monashee Mountains, Eagle Pass Heliski takes small groups of advanced riders on 6-8 runs per day of epic skiing.
~ In 2020/21, except to pay $899 for 4 runs a day, $1,570 for 8 runs as day and $1,870 for unlimited runs (for the entire season)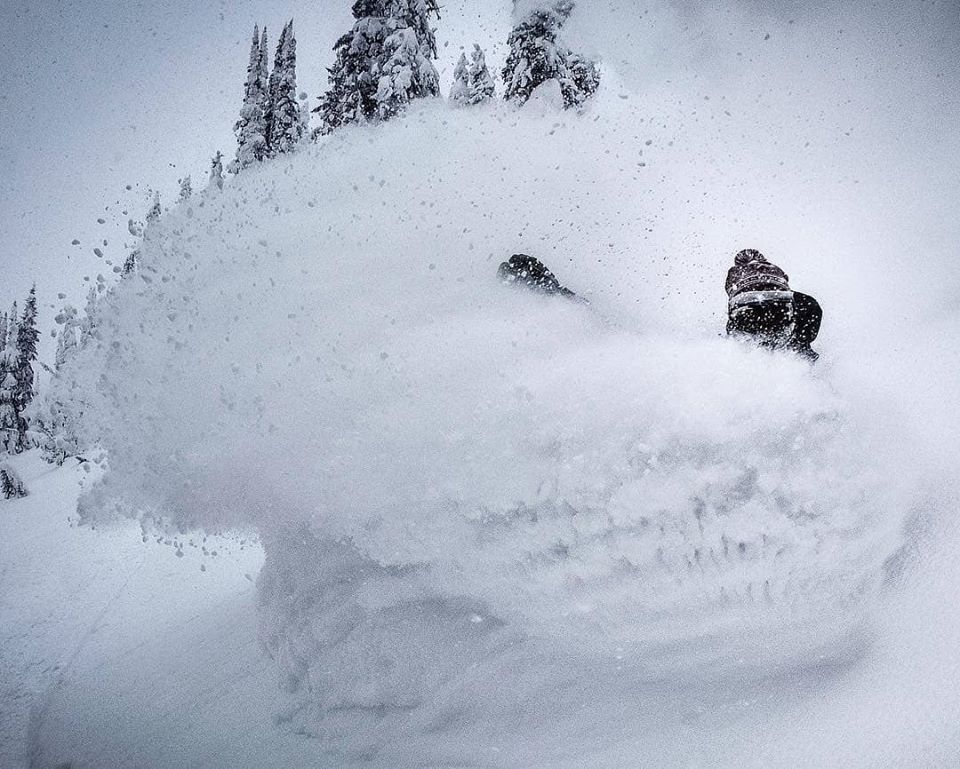 In Golden, Purcell Heli-Skiing takes 6 guests on up to 4,000-m (13,123 ft.) of vertical per day on terrain ranging from tight trees to wide-open glaciers.
~ Taking bookings for the 2021/22 season only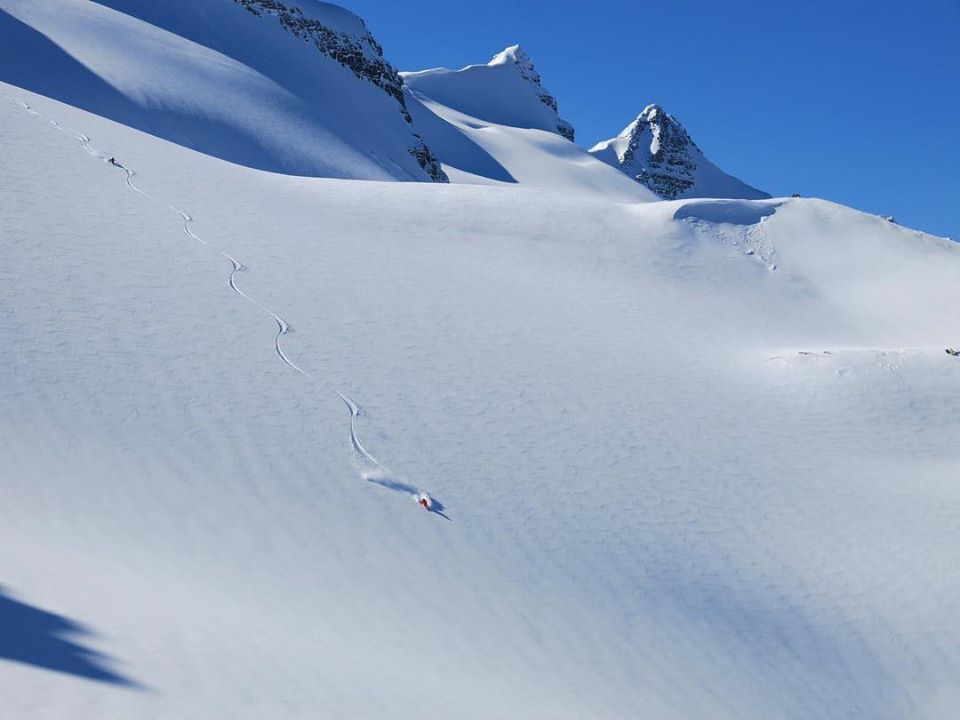 RK Heliski Canada out of Panorama Resort offers intermediate and above riders the opportunity to get 3-5 runs per day in the Purcell Mountains, providing everything from glacier runs to mellow trees.
~ In 2020/21, except to pay $5,350 for a group 4 people for 5 runs & $8,500 for a group of 4 people for 9-12 runs (for the entire season)   

At Stellar Heli-Skiing in Kaslo, helicopters lift you to new heights in their 6 different zones with terrain suitable for all levels of skiers. Patti Willott, Chief Admin at Stellar describes the experience as "very different from resort skiing. We are skiing deep powder in a natural setting, no groomed runs".
~ Contact them for their 2020/21 rates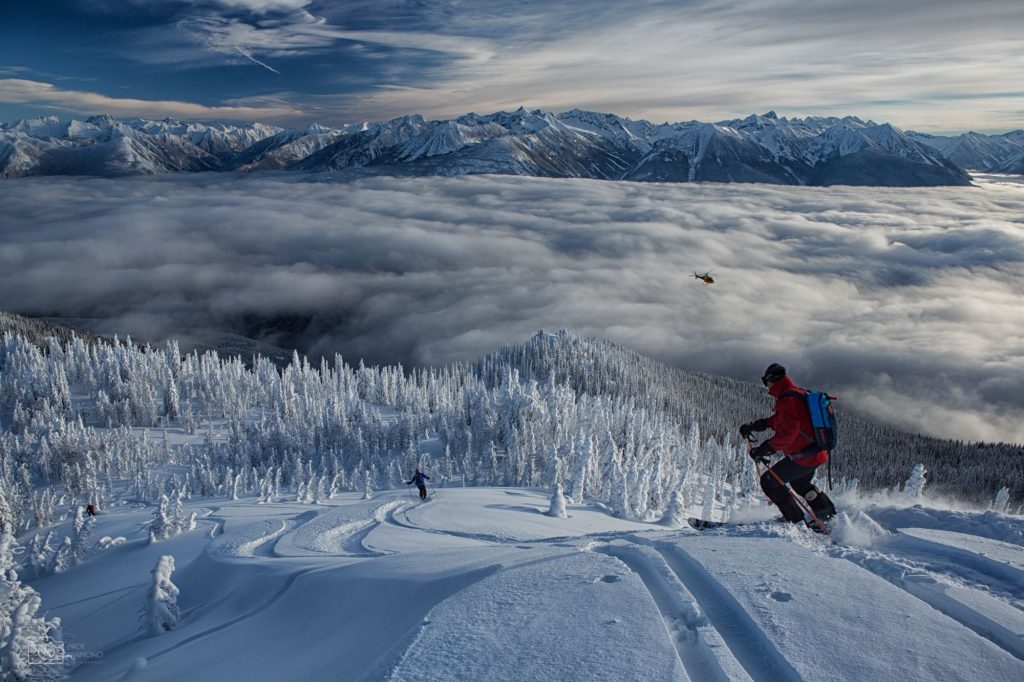 With over 222,577 hectares (500,000 acres) from old-growth cedar rainforests to wide open glacier runs, Selkirk Tangiers Heli Skiing  takes guests on a powder-filled adventure in both the Selkirk and Monashee Mountains from their base in Revelstoke.
~ Taking bookings for the 2021/22 season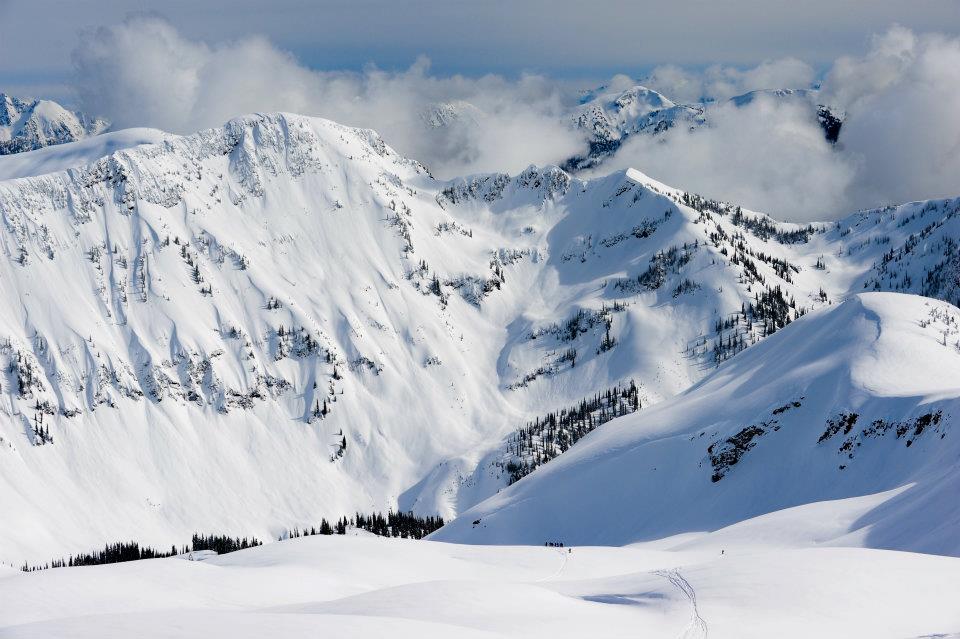 ~ Take extra time to research and plan your trip in advance. Many of our tourism businesses and services have adopted new COVID-19 protocols and changes to their schedules or policies to ensure your safety. You'll want to become familiar with them ahead of time.
~ If you normally travel with extended family or with several friends, consider travelling in a smaller group. Travelling with fewer people makes it easier for you to practise physical distancing in public, and may have less of an impact on the destination.
~ Consider a slower travel pace to help curb the spread. Instead of checking in and out of multiple destinations during one trip, choose one or two destinations and one/two accommodation properties for your entire trip (and explore all the things to do & see nearby).
Related Stories
~ Guiding Services: Powder Highway's Backcountry
~ How BIG is the Powder Highway?
~ Our Kootenay Mountain Culture
~ Planning your Powder Highway Trip: Local Tips
~ Powder Highway 101
~ Quintessential Powder Highway Winters
~ Stay Local, Support Local in the Kootenay Rockies
~ Tips: How to be a Safe & Responsible Traveller
~ What's NEW on the Powder Highway?

Top/cover photo courtesy of Great Northern Cat Skiing.
Words by Mark Locki. Mark is a photographer and writer based in Kimberley, BC. An avid traveller throughout the Kootenays and abroad, he enjoys exploring the natural world, camera in hand, seeking out compelling stories. He's often found deep in the backcountry, running, climbing or on skis, challenging himself to discover new scenes and viewpoints. 
Please tag your images with #PowderHighway on Instagram or Facebook to be featured in future stories.