Your trip to the Powder Highway is booked, and you're craving an experience beyond the local ski resorts. But before committing to a multi-day adventure with a local cat or heli operation, you want to sample the goods with a day trip. Where can you turn to get a taste of the backcountry experience before diving into an extended trip? Lucky for you, the Kootenays hosts several cat and heli companies that offer single day trips for the time-pressed explorers. 
CAT-SKIING/RIDING
Baldface Lodge – Valhallas (formerly Valhalla Powdercats) out of Nelson operates both single day and standby trips for expert skiers looking to get as many runs in per day as possible.

With over 600 runs spread across 8 peaks, Big Red Cats in Rossland offer skiers an abundance of terrain. Whether you're an intermediate or 'uber-expert', there's terrain to keep everyone happy.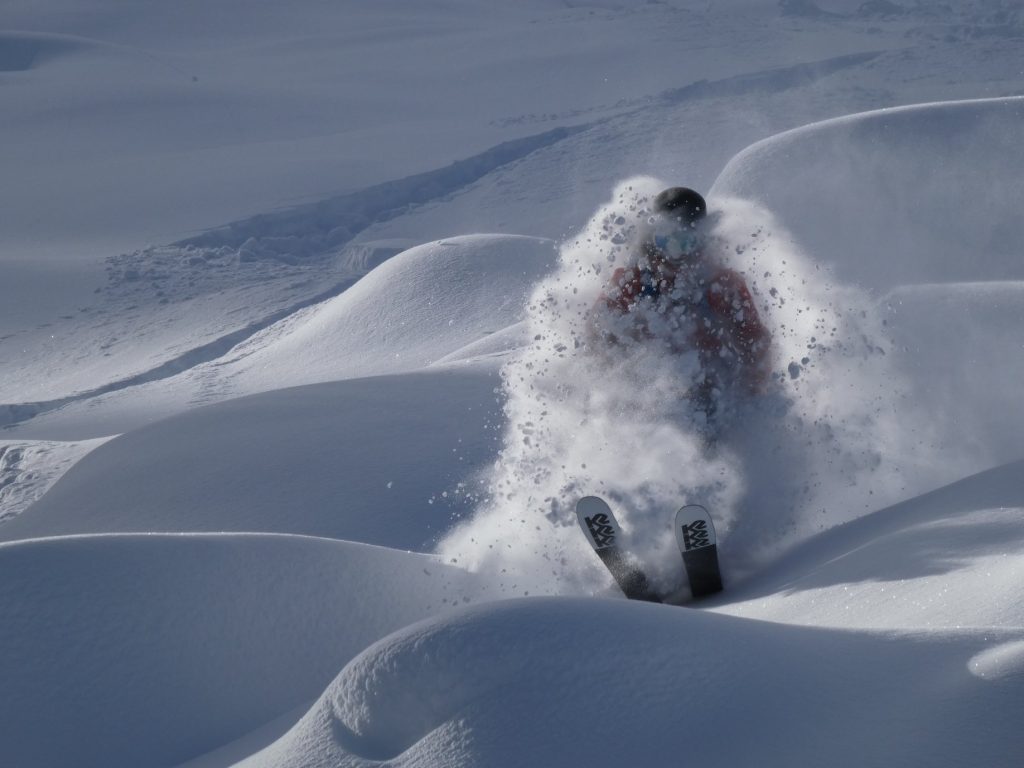 Fernie Wilderness Adventures rides predominantly gladed terrain suitable for advanced intermediate to expert riders. Sign up for their 'Last Minute Club' to get first access to stand-by seats when available.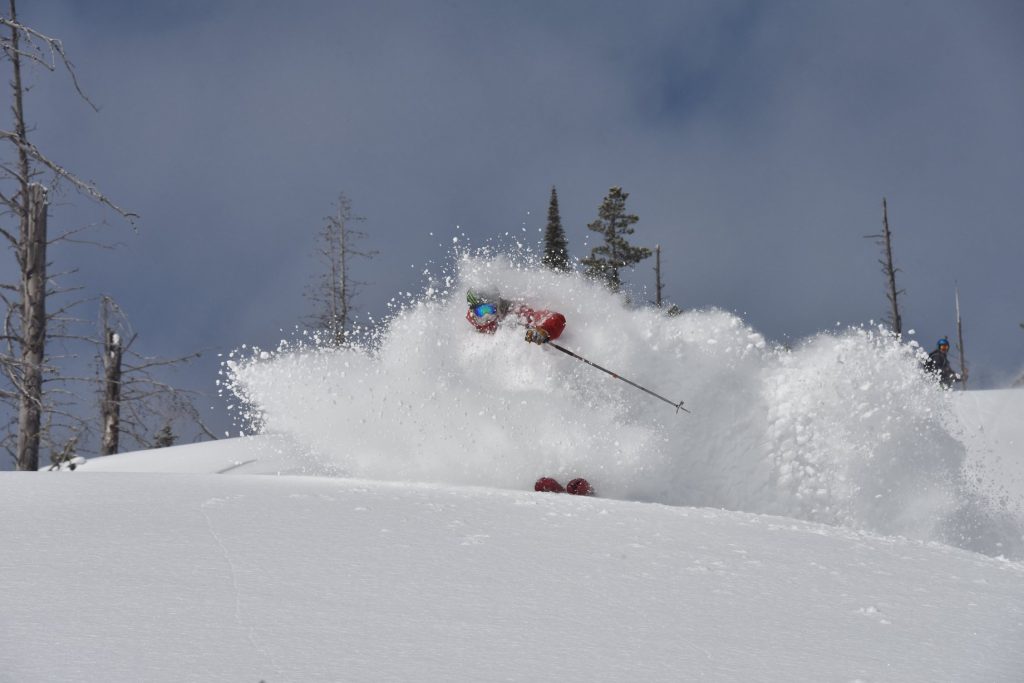 K3 Cat Ski, based in Revelstoke, gives intermediate to advanced riders a mix of treed and open alpine bowls over their 13,354 hectares (33,000 acres) of terrain.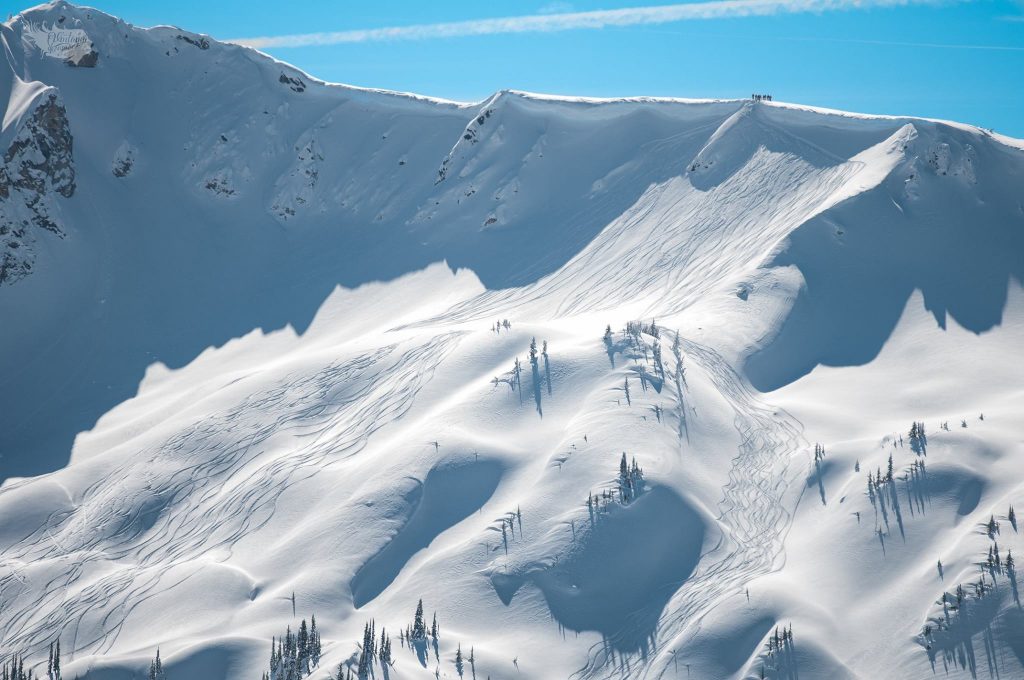 HELI-SKIING/RIDING
In Golden, CMH Purcell's backyard is endless: with more than 250 runs and 200,320 hectares (495,000 acres) of backcountry tenure to experience – wide open glaciers, high alpine bowls, gladed subalpine forest and some of the best tree skiing around.
Skiing the bottomless powder and legendary trees of the Monashee Mountains, Eagle Pass Heliski takes small groups of advanced riders on 6-8 runs per day of epic skiing.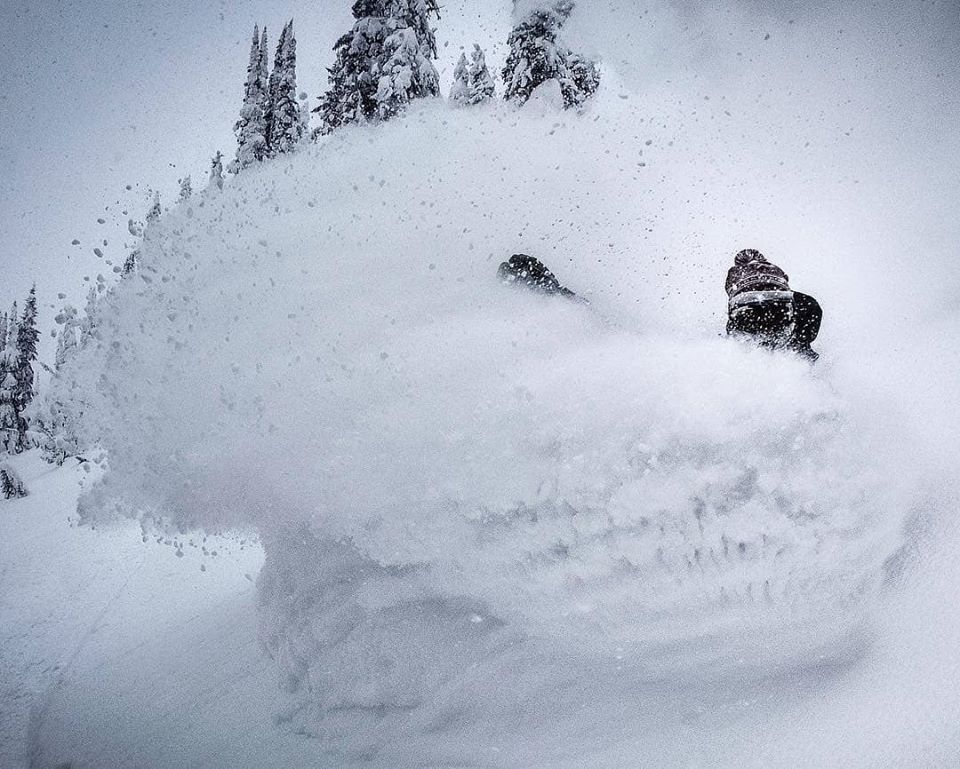 RK Heliski Canada out of Panorama Resort offers intermediate and above riders the opportunity to get 3-5 runs per day in the Purcell Mountains, providing everything from glacier runs to mellow trees.

At Stellar Heli-Skiing in Kaslo, helicopters lift you to new heights in their 6 different zones with terrain suitable for all levels of skiers. Patti Willott, Chief Admin at Stellar describes the experience as "very different from resort skiing. We are skiing deep powder in a natural setting, no groomed runs".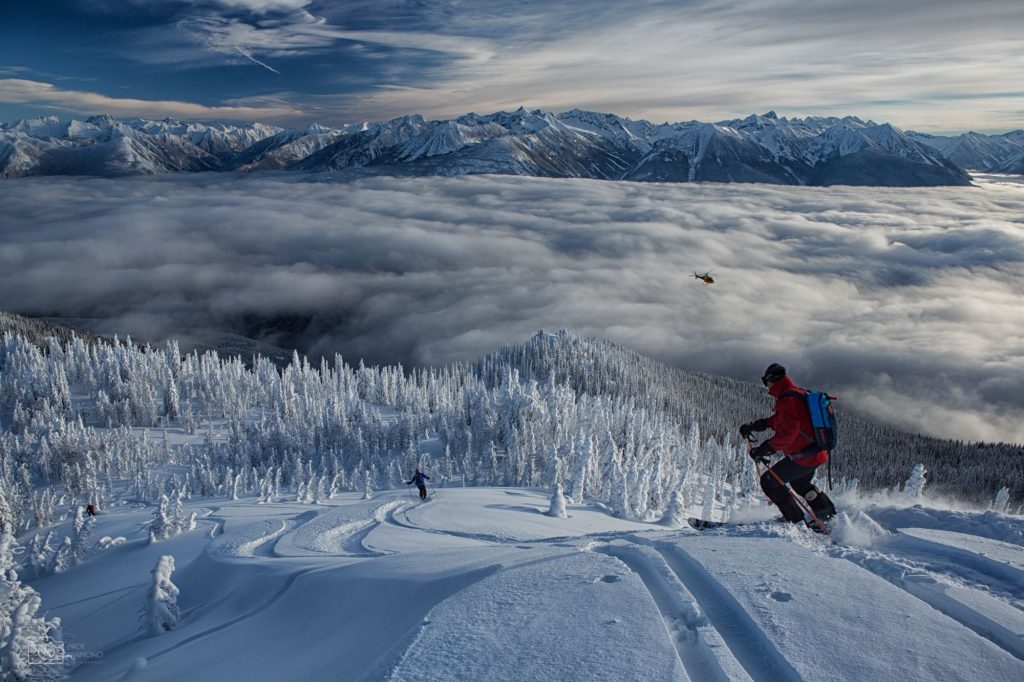 With over 222,577 hectares (500,000 acres) from old-growth cedar rainforests to wide open glacier runs, Selkirk Tangiers Heli Skiing  takes guests on a powder-filled adventure in both the Selkirk and Monashee Mountains from their base in Revelstoke.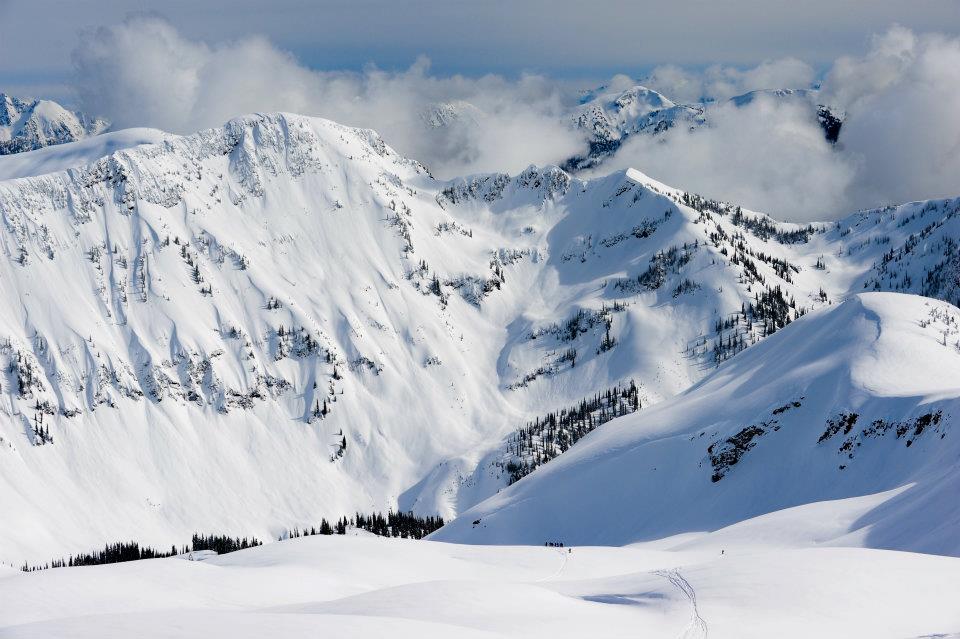 Know Before You Go – Plan ahead so you can travel safely and responsibly. Familiarize yourself with weather, road conditions, general alerts for travellers and provincial health orders & recommendations.
Related Stories
~ 7 Tips to Get You Started: Exploring Powder Highway's Backcountry
~ Guiding Services: Powder Highway's Backcountry
~ Heli & Cat-Skiing: It All Started Here Over 55 Years Ago 
~ How BIG is the Powder Highway?
~ Our Kootenay Mountain Culture
~ Planning your Powder Highway Trip: Local Tips
~ Powder Highway 101
~ Powder Towns on the Powder Highway
~ Quintessential Powder Highway Winters
~ Slackcountry Touring at our Powder Highway Ski Resorts
~ Tips: How to be a Safe & Responsible Traveller
~ What's New on the Powder Highway?
Top/cover photo courtesy of Great Northern Cat Skiing.
Please tag your images with @PowderHighway and @KootRocks on Instagram to be featured in a future social post.  For travel deals and specials – sign up for our Consumer Travellers Newsletter.