This summer, challenge yourself to experience the Kootenays Rockies in unexpected ways.  While the quality of our hiking, mountain biking and golfing experiences is well known, there are countless opportunities to explore our mountain playground.  Some of them may even leave you questioning everything you know about adventure travel in the Kootenays!
Golden Skybridge
(Opening May 2021)
As you perch 130 m. (426 ft.) above an expansive canyon, engulfed by the Columbia Valley, the epic views from Golden's newest, must-visit attraction will take your breath away. The Golden Skybridge rewards with views of the Rocky and Purcell mountain ranges like you've never seen before, while a crashing river and 61 m. (200 ft.) waterfall thunders below.
The new bridge will also be part of a three-kilometer (about 1.9 mile) nature walk and include viewing platforms so guests can have a 360-degree view of the picturesque landscape. The ends of the trail will be marked by an outdoor courtyard and café to refresh yourself before and after your journey.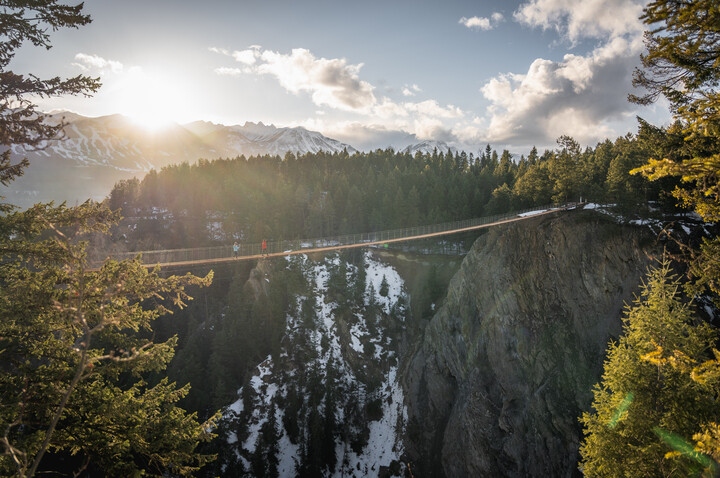 The Mountain Coaster at Revelstoke Mountain Resort
Do you think roller coasters are just for big cities and amusement parks? Well, head on over to Revelstoke Mountain Resort, where the Pipe Mountain Coaster will make you rethink where roller coasters belong.
Ride by yourself or pair up with a friend in the small bucket seats and grab hold of the brake. Once you set off, you're in control of the speed, as you careen through the glades, over hills, and into tunnels.  Maxing out at 42-km/hr (26-mi/h) with just a seatbelt keeping you secure, the Pipe Mountain Coaster is almost guaranteed to put a smile on your face.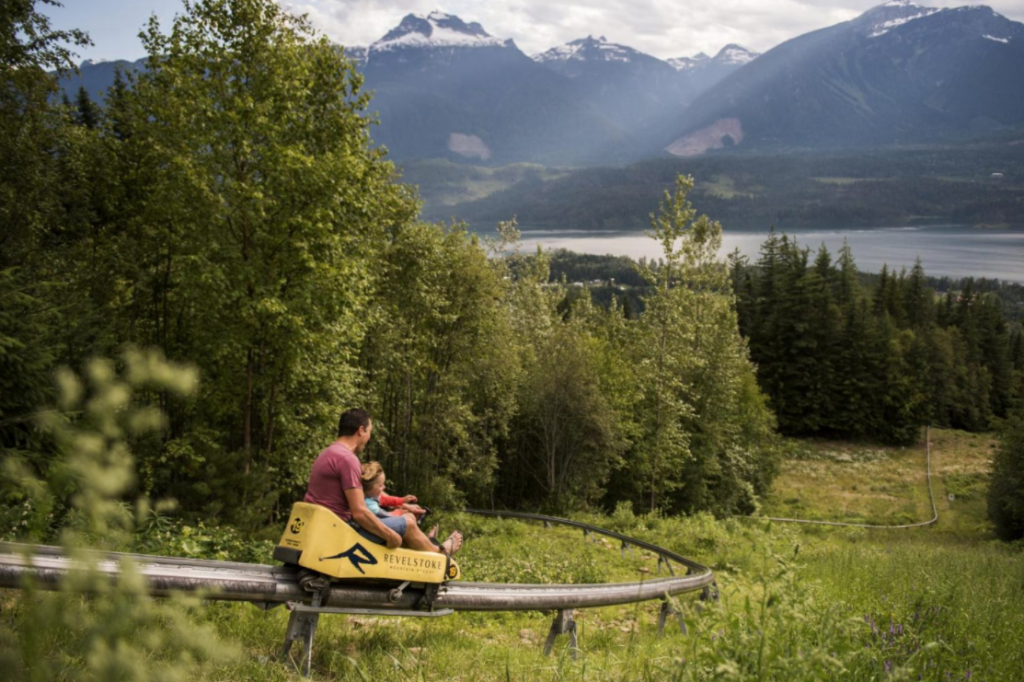 SUPsquatch on the Elk River with Mountain High Adventures
What do you get when you combine the size of a whitewater raft with the equipment of paddleboarding?
You get the SUPsquatch, an oversized inflatable paddleboard that fits up to 8 people.  Head to Mountain High Adventures in Fernie to test your balance with friends and family as the class II rapids attempt to buck you off the board. Then enjoy the vista of the narrow valley on the calmer class I section of the river.
Combine this two-hour tour with a three-hour individual paddleboarding or float trip to make the most of your day in Fernie!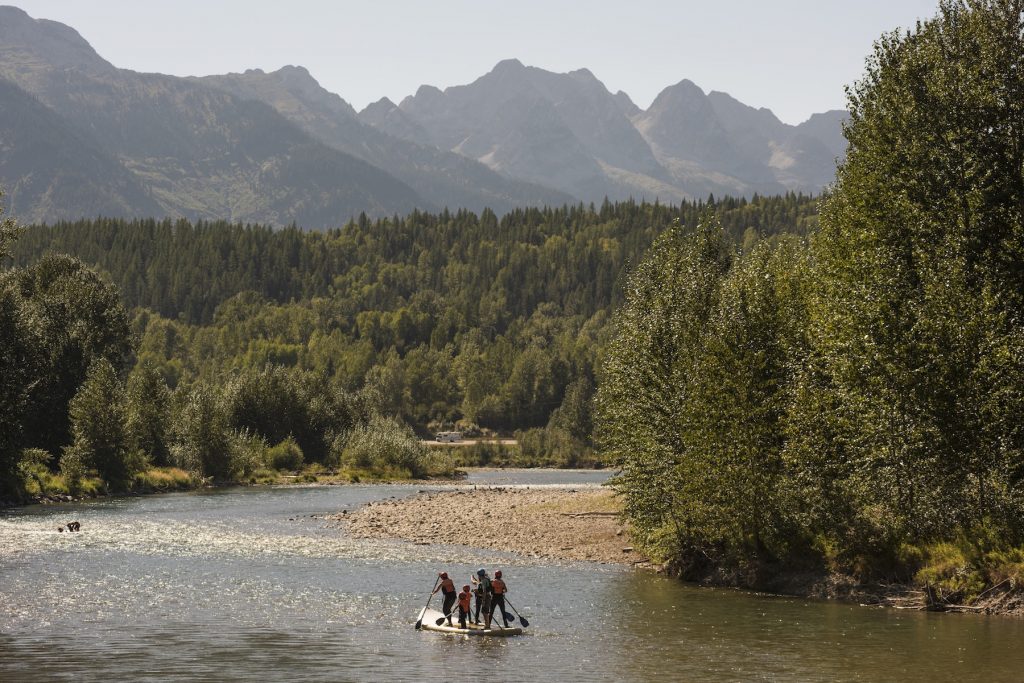 Segway Tours with Scottin' Kootenay Tours
SegwayX2 devices are a fun, accessible, and user-friendly way to experience the wilderness Radium Hot Springs has to offer. 
Their SegwayX2 Tour will take you off the main street. You'll be guided on this wilderness adventure through lush forests along the Kootenay National Park Border. This is an off-road nature experience that includes beautiful scenery, natural interpretation, and some outstanding photo opportunities.
~ Take extra time to research and plan your trip in advance. Many of our tourism businesses and services have adopted new COVID-19 protocols and changes to their schedules or policies to ensure your safety. You'll want to become familiar with them ahead of time.
~ If you normally travel with extended family or with several friends, consider travelling in a smaller group. Travelling with fewer people makes it easier for you to practise physical distancing in public, and may have less of an impact on the destination.
~ Consider a slower travel pace to help curb the spread. Instead of checking in and out of multiple destinations during one trip, choose one or two destinations and one/two accommodation properties for your entire trip (and explore all the things to do & see nearby).
Related Stories
~ 3 Legendary Kootenay Hikes – You May Have Never Heard Of
~ Beach Vacations in the Kootenay Rockies
~ Best Summit Hikes in the Kootenays
~ Hidden Waterfalls in the Kootenays
~ Multi-Generational Family Hikes in the Kootenays
~ Our Extreme Adventures in the Kootenays
~ Rewarding Play: Golfing the Kootenay Rockies
~ Tips: How to be a Safe & Responsible Traveller
Top/cover photo by Kari Medig
Words by Mark Locki. Mark is a photographer and writer based in Kimberley, BC. An avid traveller throughout the Kootenays and abroad, he enjoys exploring the natural world, camera in hand, seeking out compelling stories. He's often found deep in the backcountry, running, climbing or on skis, challenging himself to discover new scenes and viewpoints. 
Please tag your images with #KootRocks on Instagram or Facebook to be featured in future stories.