The warmth of the holiday season has slipped by and January is upon us. By now, a big chunk of the northern hemisphere is settling into the depth of winter, and I'm betting there's a fair few souls out there that aren't happy about it.
Not so in the Kootenays!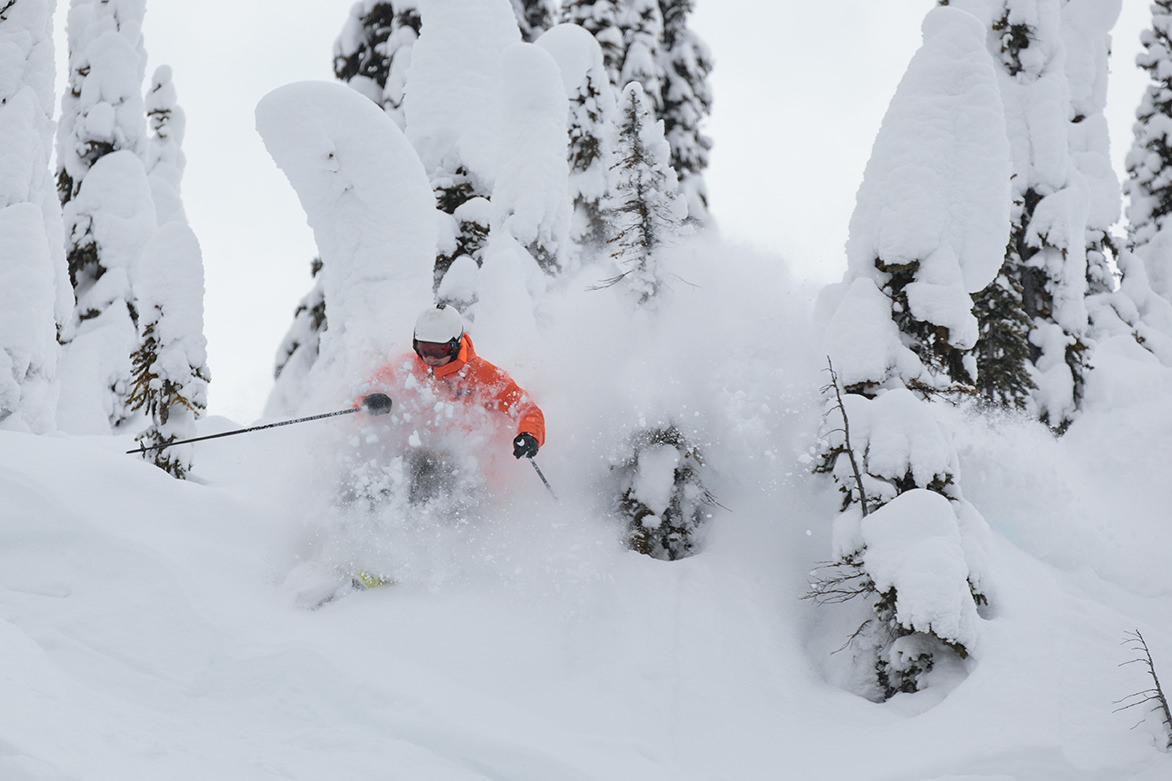 Skier Danny Foster, photo by Sean Armstrong
As I once said, winter warmth can be found here along the Powder Highway. If it's not in the temperatures (which, by the way, usually aren't too frigid), it's in the heart of our culture. But if the temps do drop below the norm, we face them with the same smile. One of the most memorable things I've heard — which also summarizes the optimistic outlook on whatever winter brings.
Our people love each season. We look forward to how each morphs our wild playgrounds into new scenes, giving us the go-ahead to duck into our gear closets and resurface our favourite tools for the season.
Winter is no exception. But it's not just the warm-hearted feelings that makes winters in the Kootenays so grand. In a big way, what makes us love our Kootenay winters is also what drew (and keeps) us here:
The snow.
Lots and lots of snow.
We like that stuff around this region. Kootenay natives live for it; newcomers are drawn in by the tales of dry powder that fall deep in our mountainous terrain. What diehard skier or snowboarder hasn't heard of our mountain ranges and the snow they command? The Rockies, the Purcells, the Selkirks, the Monashees — all within our Kootenay borders–pique the attention of winter lovers the world over.
"Three things keep me coming back to this region year after year," says Ski School Director at Whitewater Ski Resort, when talking about why he loves Kootenay winters. "The consistently deep blower pow, terrain that makes skiing that snow an unbelievably good time, and the amazing people."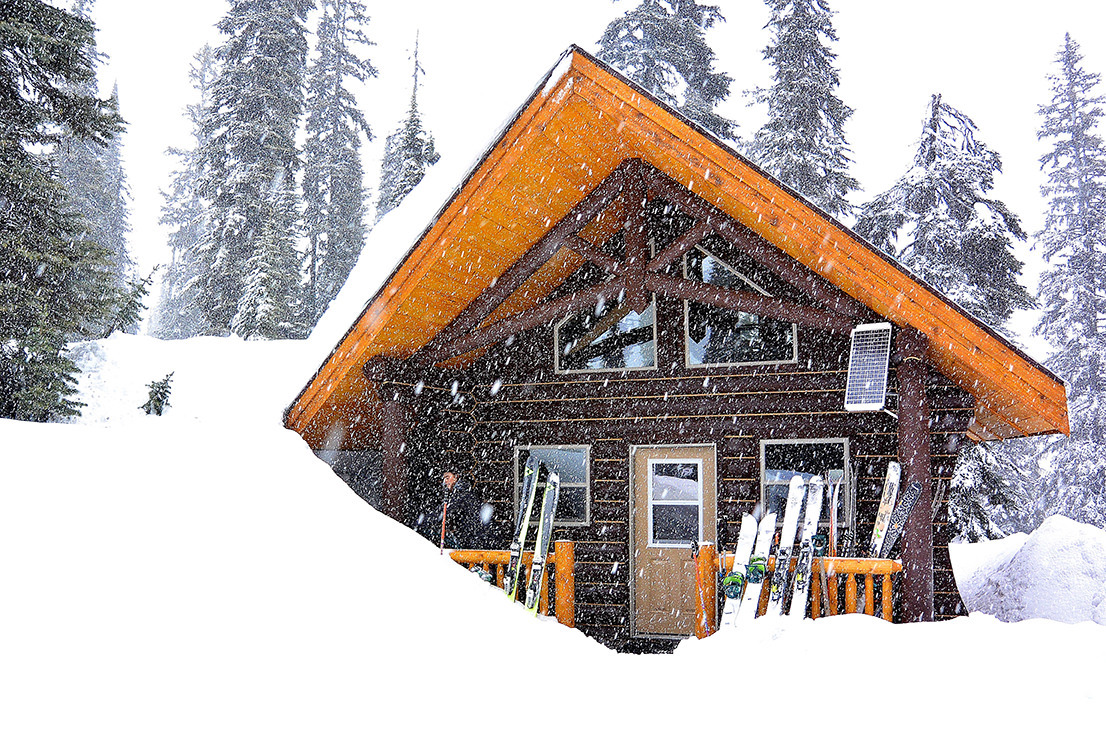 Kootenay Backcountry Ski Hut, photo by Danny Foster
A skier for Fischer skis and freeride competitor, Danny Foster knows a thing or two about the ingredients that make skiing awesome. Since 2010, he's been making the long winter journey from Australia to Nelson because he's found those ingredients in the Kootenays: terrain with a lifetime-to-explore selection of steeps, chutes, glades, cliffs, and open pow fields; a high percentage of skiers and boarders who know how to handle their own but without the egos, and what he describes as "consistently deep blower pow."
"That trifecta of snow, terrain and people keep me stoked to return … each winter."
Cassidy Randall, a writer and outdoor enthusiast who makes her home in Revelstoke, hones in on what keeps her getting outside in the winter:
"I have to admit I don't really ski tour for the turns, although they're a nice bonus," says Randall. "I do it just to be out in these mountains. I will never lose the wonder for them, no matter how many days I see the view from the Kootenays on a clear day on my skis."
She continues on, nearly echoing Foster's thoughts and wrapping up what so many of us feel in one concise sentiment:
"Kootenay winters are my version of paradise. The combination of big mountains, legendary snow, and a community of people who live and breathe skiing is unique, and it's magical."
Know Before You Go – Heading outside to enjoy that Kootenay powder? In some parts of our region, there is limited cell service. Always let someone know of your plans before leaving – when you're going, where you're going and when you're planning to be back. Prepare yourself with food, water, maps and first-aid supplies. Wear appropriate footwear and bring layers to account for any sudden weather changes on the water or in the mountains. You'll be happy you did! BC Adventure Smart is a great resource to help you get informed before heading into the outdoors!
Related Stories
~ 9 Things to Aspire To Do on the Powder Highway this Winter!
~ Kootenay Winter Conditions: Along the Powder Highway
~ Planning your Powder Highway Trip: Local Tips
~ Powder Highway 101
~ Revel-stoked: On Community, Mountains & Powder
~ Road Tripping the Powder Highway Like a Ski Bum
Words by Gina Bégin and top photo by Danny Foster at Whitewater Ski Resort in Nelson, BC.
Gina Bégin – Although she's a Florida girl, exploration called her away after the final bell of her high school career. On a quest to reach the distant adventures of North America, she lived in her car, traveling to ski the backcountry of Alaska, sleep under the northern lights in the Yukon Territory, ice climb Colorado's frozen canyons, photograph Nova Scotia's coves, backpack in southern US wildernesses and munch on sugared tamarindo in the jungles of Mexico. But after three years living on the road and seeing the many wonders this continent had to offer, she chose the place she knew would fit an explorer looking for a lifetime of wild wonder: British Columbia. Dual citizenship in hand, she settled along the Powder Highway in the Selkirks and is making her home between four walls and deeply wooded mountains.
Please tag your images with #KootRocks on Instagram to be featured in future stories.