As the snow billows up over the hood of your machine, and you are hit in the face by a soft, cold powder, the sensation of weightlessness forces a giddy giggle to erupt from deep within. This is snowmobiling in the Kootenays.
Whether it's your first time on a sled, or you sweat exhaust fumes, every winter the Kootenay's bottomless powder attracts sledders to the region for a variety of events to fuel your 'brapping' addiction. There are options for trail rides, or big mountain exploration, and everything in between.
SNOWMOBILE EVENTS
Winter Blitzville returns to Cranbrook with Snowmageddon at the Western Financial Place festival grounds this BC Family Day weekend – Saturday, February 18, 2023 from 6pm to 9pm! Join X Games snowmobilers and snowboarders as they light up the winter skies with mind-blowing stunts and death-defying tricks, with performances scheduled throughout the evening. Entry to this celebration weekend is free. Lots of food, beverage vendors will be on site to help keep you warm and fed, while you and the family take in all the action.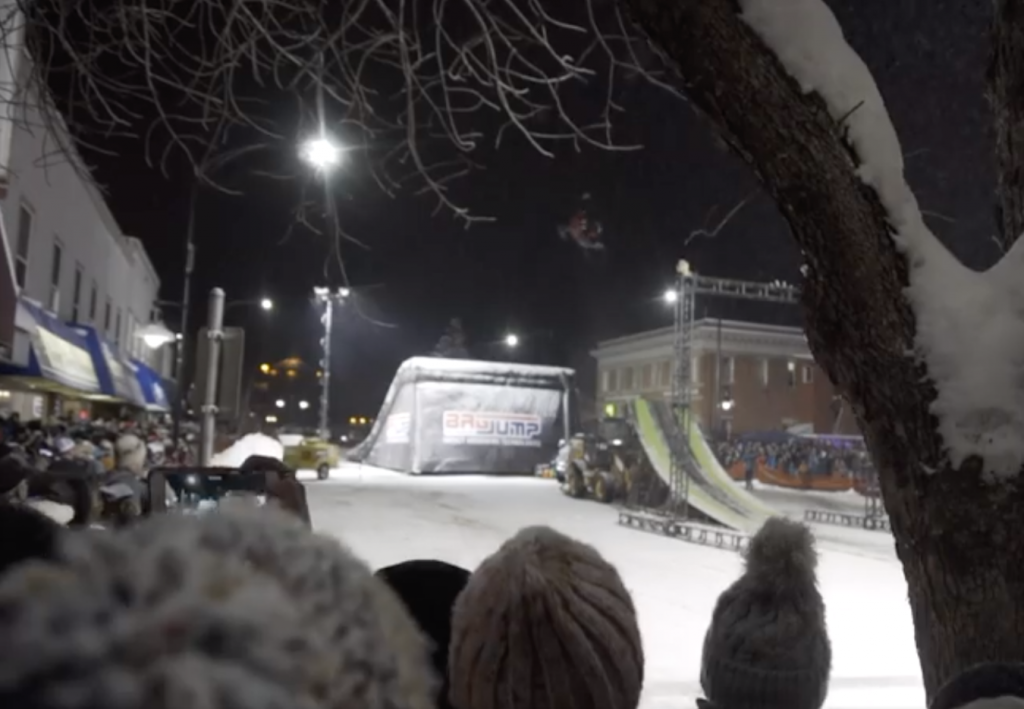 In Fernie, on Saturday, February 18, 2023 is their Avalanche Awareness Days.  Highly trained local avalanche professionals including the Avalanche Canada South Rockies Field Team, Fernie Search and Rescue, and snowmobile avalanche educators & guides Elk Valley Snow Shepherds team up each winter to host one of BC's best snowmobile avalanche awareness days events that has raised thousands of dollars for public safety.
Sled Golden is hosting the Riley Suhan Backcountry Race at Quartz Creek on Saturday, April 1, 2023.  Quartz Creek is Golden's marquee riding area with easy access from Highway 1, three alpine bowls and further access to much more terrain, a short trail ride and a cozy cabin.
Revelstoke has become a bit of Mecca for sled enthusiasts, with a network of trails, and zones to explore, not to mention some of the deepest snowpacks in North America. The area has deservedly become one of the top destinations in the world for snowmobiling.
In the morning on Saturday, February 18, 2023, the Revelstoke Snowmobile Club they will be riding up as a group to the Boulder Cabin using the Kirkup Trail. If you miss them in the morning you are welcome to head up on your own.  The Family Day event will be happening at the Cabin from 10am-2pm.  They will have the following: a tobogganing hill (so make sure you bring your Crazy Carpet), a Bonfire, Groomer rides, Hot chocolate and Pizza, served at noon. Free trail access for youth (16 and under) and their accompanying parent.
The Revelstoke Snowmobile Club will also feature a Vintage Ride & Poker Run on Saturday, March 4, 2023. The Vintage Sled Show and Shine will kick off the day's events. There will be special mentions for extraordinary participation such as the oldest rider, oldest sled, youngest rider and the overall favourite vintage sled (by vote). And, once the Vintage Sled Show and Shine winds down, the exhibition action will heat up for the afternoon on the oval track and drag races.
SNOWMOBILE TOURS & AREAS/TRAILS TO EXPLORE
Golden Snowmobile Tours & Rentals – Whether you are a beginner rider or a big mountain adventure seeker, their certified guides will teach you tips and tricks, and keep you safe. Trail tours are offered for families, backcountry adventures for all levels and riding clinics for those looking to advance their skills.
Great Canadian Tours (Revelstoke) – Has passion for the outdoors and machines, forms a perfect harmony. Riding through the mountains, whether it is on tight single track or on a powder filled trail, exploring and connecting with nature, and challenging yourself with features and terrain, make for an unforgettable experience. Always insist on a Great Canadian Tour!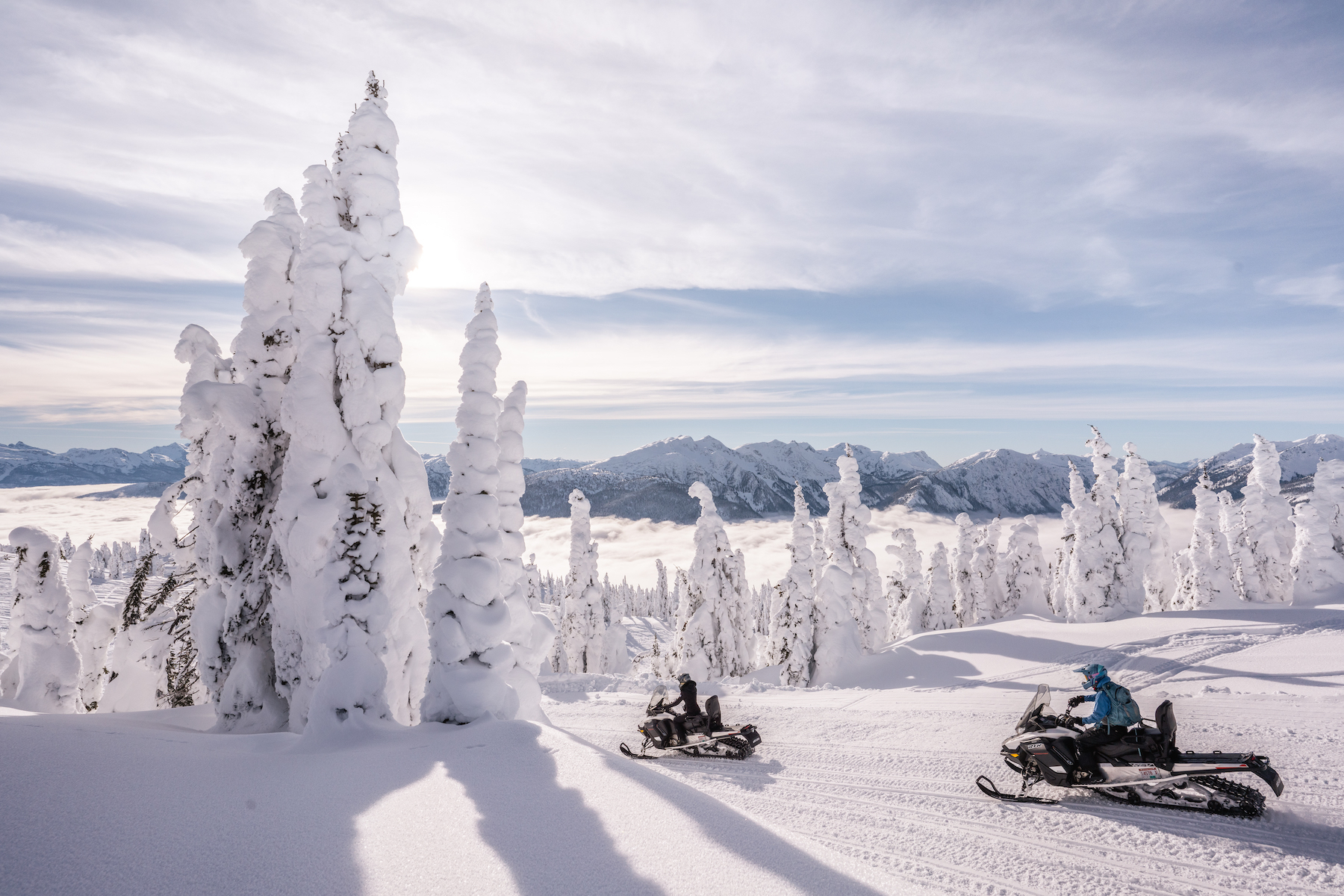 Rocky Mountain Rider Tours (Golden) – Full day & half day Kicking Horse snowmobile tours, extreme back country snowmobile tours, intermediate back country trip, evening snowmobile tour, guide only, corporate tours.
Snowmobile Elkford – The Snowmobile season in Elkford usually runs from November to May and sometimes even longer.  Experience the freshest snow, highest mountain passes, lowest valleys and basins that will take your breath away. Conditions range from beginner-friendly trails – suitable for the whole family – to limitless, rugged alpine terrain for advanced sledders.
Snowmobile Golden – Golden is renowned for its endless snowmobile riding options, deep snowfalls of champagne powder and spectacular scenery.  The variety of terrain caters to first time riders as well as extreme areas for those experienced mountain riders looking for a challenge.
Snowmobile Revelstoke – The club promotes the safe and responsible use of snowmobiles and encourages all snowmobilers to practice environmental awareness while using the backcountry. Trail grooming, brushing, signage, snow removal, cabins and wood cutting is done for all to benefit and enjoy! Groomed trails make for quick and easy access to the best powder and wide range of snowmobiling terrain.
Toby Creek Adventures (Panorama) – Toby Creek Adventures is a premiere Snowmobile and ATV Tours company operating in the region since 1996. Their summer and winter tours are great for beginner, intermediate and advanced riders – large families and corporate groups are welcome. A cozy alpine cabin, a private network of trails and a waterfall / icefall are some of the highlights featured on their property in Panorama BC.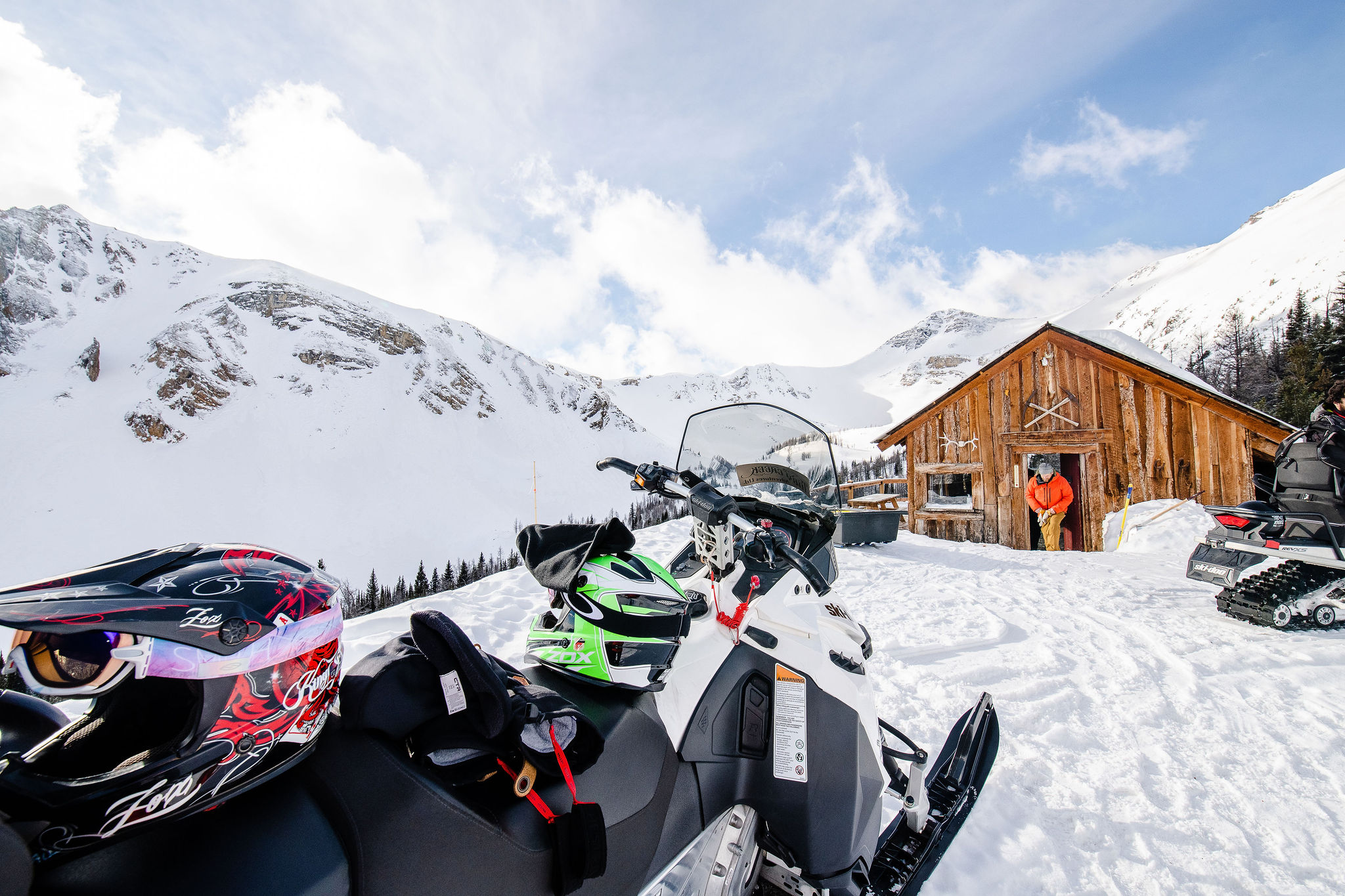 White n'Wild Snowmobile Tours (Golden) – Guided trips are filled with breathtaking views of scenery and wildlife. Each guest operates a new snow machine. Full day trips last approximately 4-5 hours and include a delicious hot lunch served at one of the remote lodges.
Know Before You Go – Plan ahead so you can travel safely and responsibly. Familiarize yourself with weather, road conditions, general alerts for travellers and provincial health orders & recommendations.
Related Story
~ Backcountry Ski Touring: Step 1 Avalanche Safety Training
~ Guiding Services: Powder Highway's Backcountry
~ Powder Highway 101
~ Slackcountry Touring at our Powder Highway Ski Resorts
~ Snowmobiling in the Kootenays: Where to Go
~ Tips: How to be a Safe & Responsible Traveller
Story written by Shannon Harrison (KootRocks Staffer). Top/cover photo by Mitch Winton at Great Canadian Tours in Revelstoke, BC  
Please tag your images with @PowderHighway and @KootRocks on Instagram to be featured in a future social post.  For travel deals and specials – sign up for our Consumer Travellers Newsletter.