The Whiteway on Lake Windermere is the World's Longest Skating Path, a 30+ kilometres groomed track that runs all the way around the lake and connects the towns of Invermere and Windermere.  In addition to the cleared skating path, fat biking track and Nordic ski/skate trails, here are other "must see" attractions and winter experiences in the area.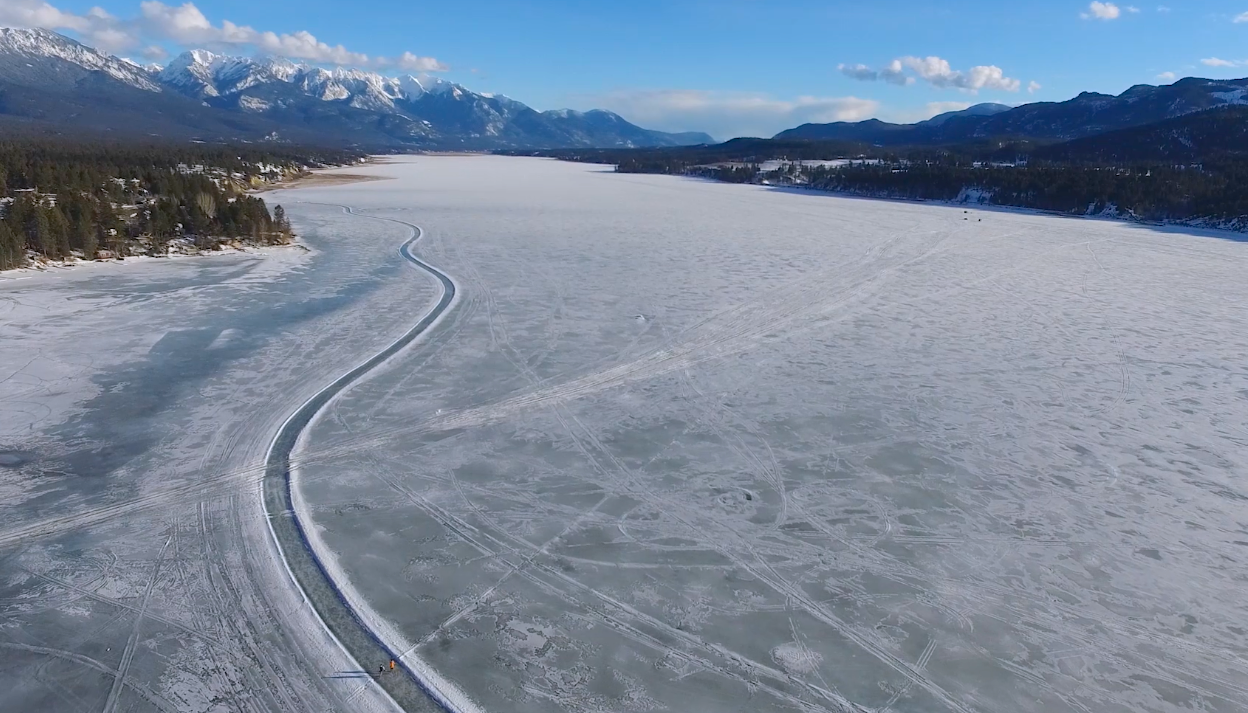 Nordic Skiing (for both classic and skate-ski). Bring the whole family, including your dog, to cross-country ski and skate the tracks along The Whiteway and Lillian Lake.
It's Canadian-eh… who doesn't love a pick-up game of hockey! Located near the shore of Kinsmen Beach, there are hockey pond rinks to play a game of four on four.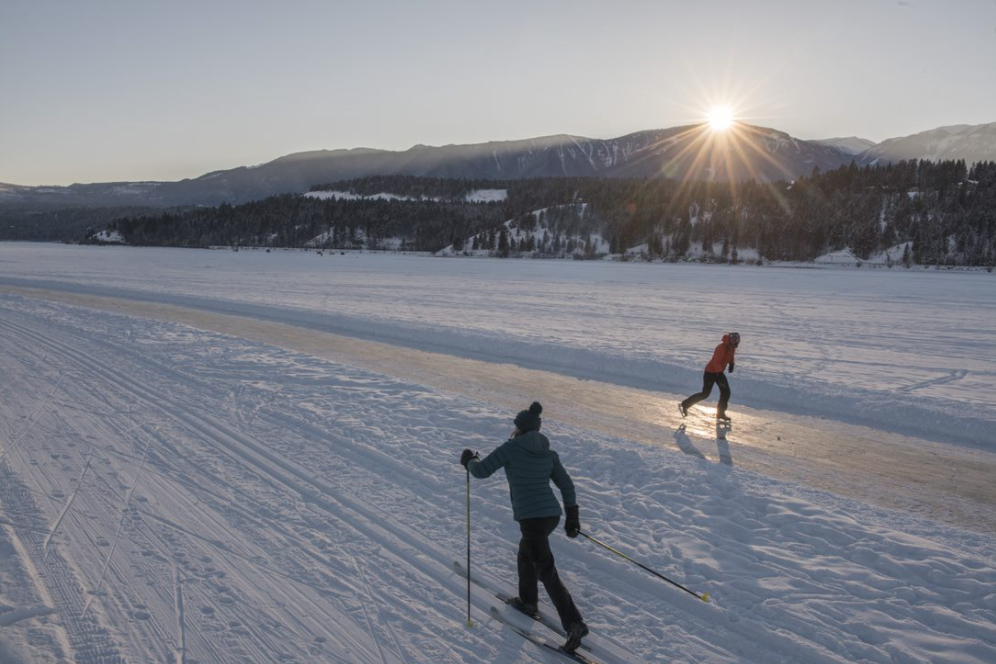 Ice fishing for bass is a popular winter activity for the locals on Lake Windermere; if you're out skating, you'll see the ice fishing shelters on the south end of the lake closer to Windermere.
Just a short drive from 'The Whiteway' are two natural hot springs, Fairmont Hot Springs Resort and Radium Hot Springs!  They'll take the chill off, warm you all over and take away any stress — be sure to add these naturals springs to the list of "must dos"!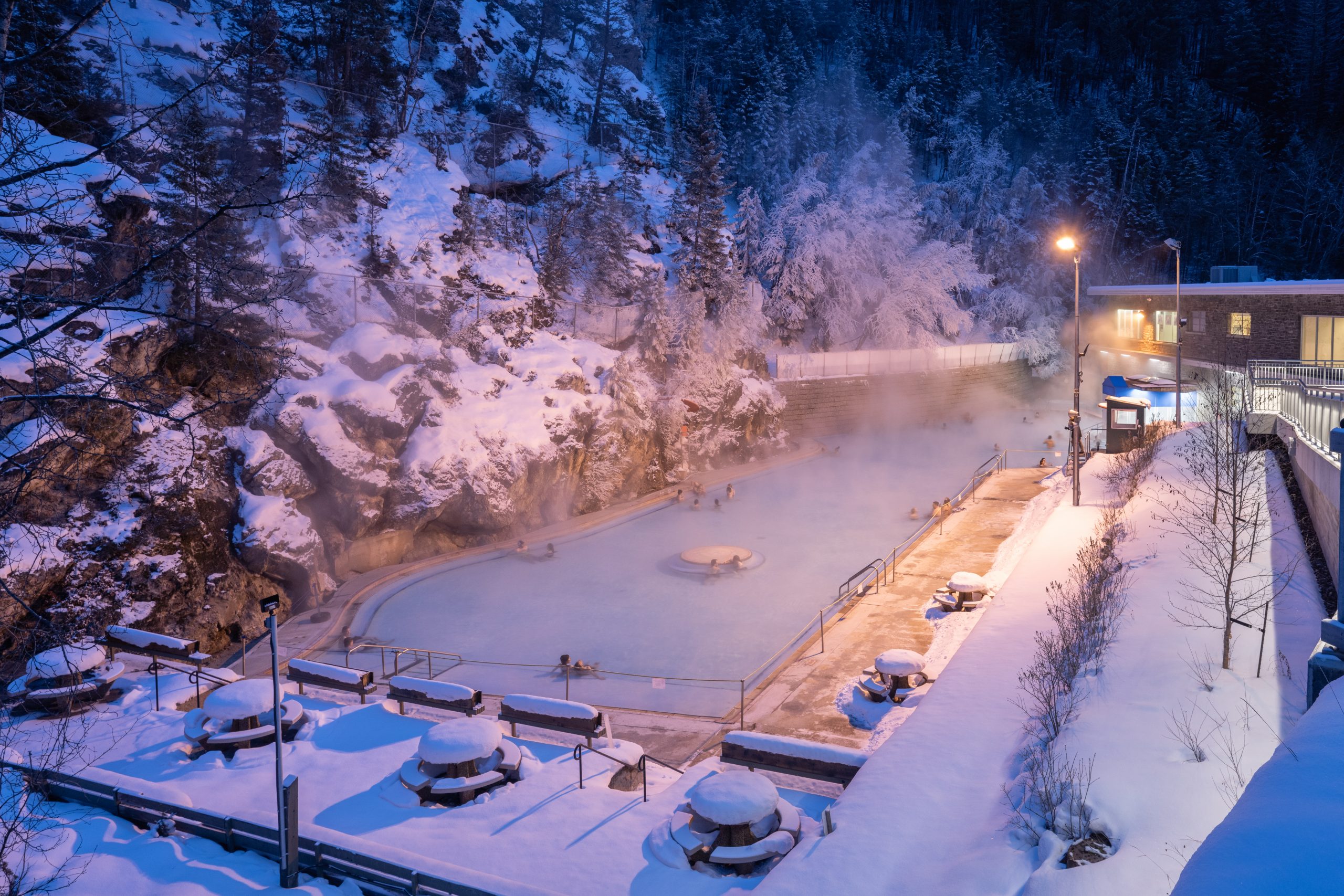 Did you know that Invermere is home to Arrowhead Brewing Company and the new Taynton Bay Spirits? The brewery has 8 craft beers on tap plus additional seasonal brews and the distillery offers vodka, gin and tequila spirits. Both have their own tasting rooms for sampling.  And, a short driving distance (15-minutes) is Radium Brewing, offering small-batch craft brews.
Just a 20-km drive into the Purcell mountain range is Panorama Mountain Resort. Panorama has been blessed with perhaps the finest fall line in the country. You don't want steep-flat-steep-flat runs. You want a consistent pitch. Panorama Mountain rises 1,300-m (4,265-ft) vertical and has 1,200 hectares (2,965 acres) of terrain. It's not until you reach the summit of Panorama that you fully realize the magnitude of what our mountain has to offer.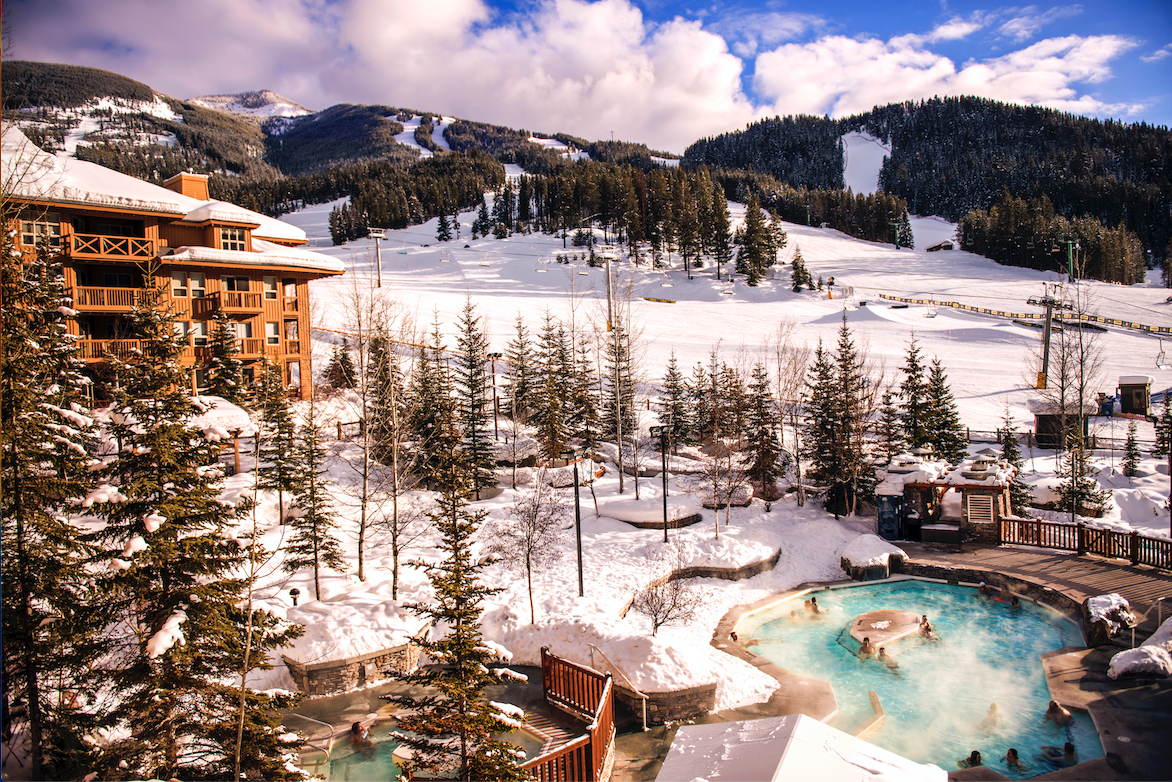 At the resort base, RK Heli Ski offers day heli-ski/ride packages. The legendary Jumbo Valley and many areas in the Purcell Mountains offer up perfect gladed tree runs, open bowls and glaciated runs.
Want to explore the high alpine? Toby Creek Adventures (in the village of Panorama Mountain Resort) offers one, two, three and full day snowmobile adventures.  Follow the leader through groomed scenic trails next to old growth forests, pass by a spectacular frozen waterfall to their alpine cabin and warm up by the roaring fire.
The Hoodoo hike (near Fairmont Hot Springs) offers stunning views of the Columbia River Valley south towards Canal Flats, plus the Canadian Rocky and Purcell mountains.  The easy 2-km trek is open year-round, access via the Westside Road that offers great views of Lake Windermere (from above).
Invermere offers fine contemporary and traditional crafts in pottery, glass, fiber, metal, photography and fine art.  With over 20 artisans, be sure to visit the local shops.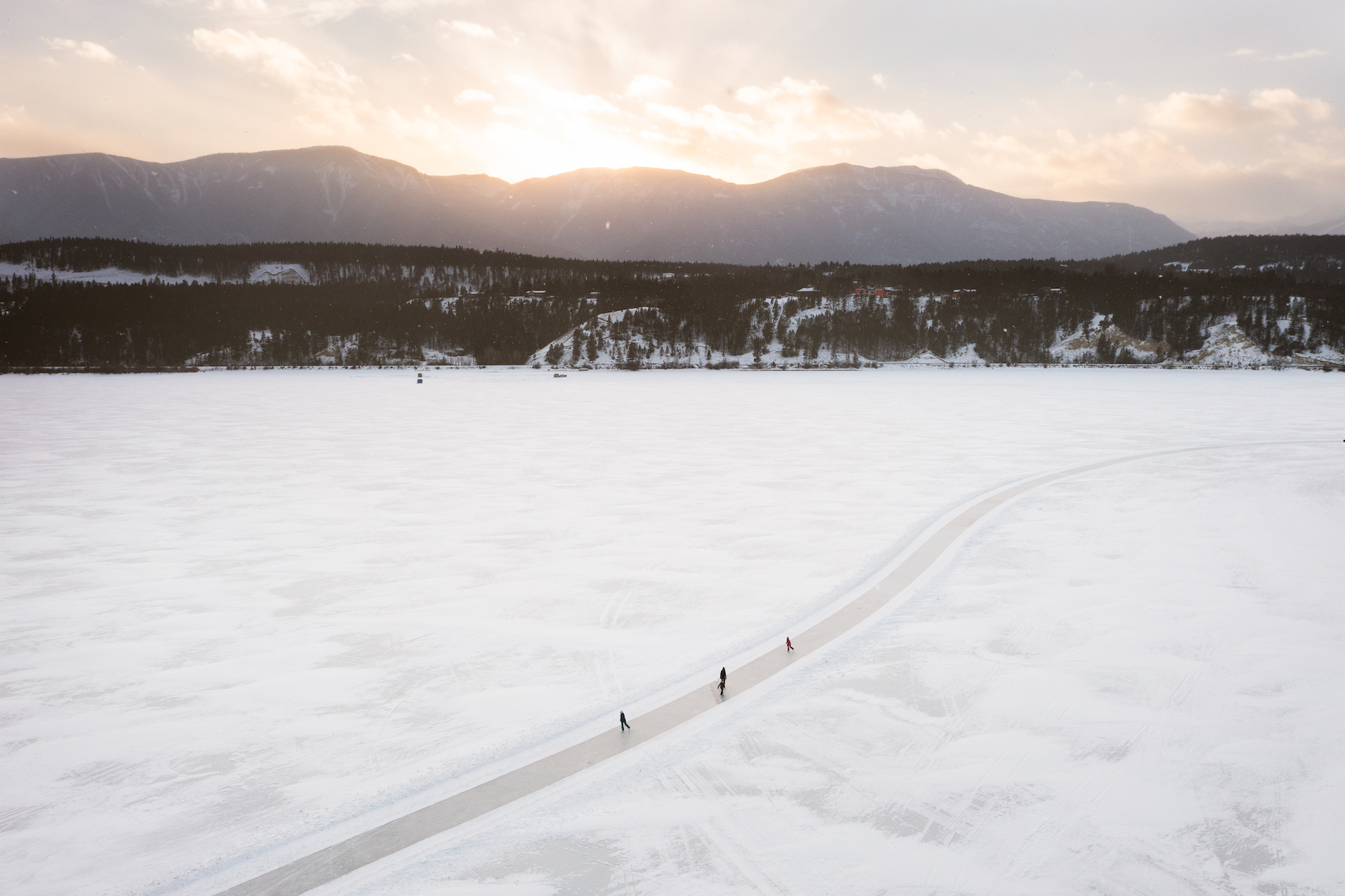 There's always something yummy to savour near The Whiteway in Invermere/Windermere.  Enjoy stacked home-made sandwiches with cauliflower cheddar soup from the Blue Dog Café, made-from-stratch foods at Fuse Foods and explore the legend (unique cocktails and delicious food creations) at the ULLR Bar.   There are lots of foodie options and choices!

Know Before You Go – Plan ahead so you can travel safely and responsibly. Familiarize yourself with weather, road conditions, general alerts for travellers and provincial health orders & recommendations.
Related Stories
~ 5 Things To Do with the White Stuff
~ 6 Safety Tips for your Powder Highway Road Trip
~ 72 Hours at Panorama Mountain Resort this Winter
~ 72 Hours in the Columbia Valley this Winter
~ Family Fun on the Powder Highway
~ Funky Finds on the Powder Highway
~ Getting into Hot Water: Kootenay Hot Springs
~ Human Powered: The Westside Legacy Trail
~ Kootenay Winters: Why We Love Them
~ Nordic Adventures To Do this Winter
~ Outdoor Skating – Gliding on Outdoor Lakes in the Kootenays
~ Powder Highway 101
~ Toques & Plaid: Its Unique Vibe on BC's Powder Highway
~ What's New on the Powder Highway?
Top photo/cover by Zoya Lynch on The Whiteway.
Please tag your images with @KootRocks on Instagram and Facebook to be featured in a social post.