In the Kootenays, we embrace winter with unwavering confidence and endless outdoor adventures. Hibernation is simply not in our vocabulary for residents and visitors alike. Check out our exhilarating suggestions to make the most of the white wonderland, even if skiing/riding isn't your thing!
When it comes to warming up after a day of adventure, we've got you covered with our incredible hot springs. Don't miss out on the chance to experience the soothing waters of Ainsworth Hot Springs Resort, complete with its stunning natural cave. And for a truly breathtaking experience, make your way to Radium Hot Springs, nestled in the heart of Kootenay National Park in the Canadian Rockies. Get ready for the ultimate winter relaxation.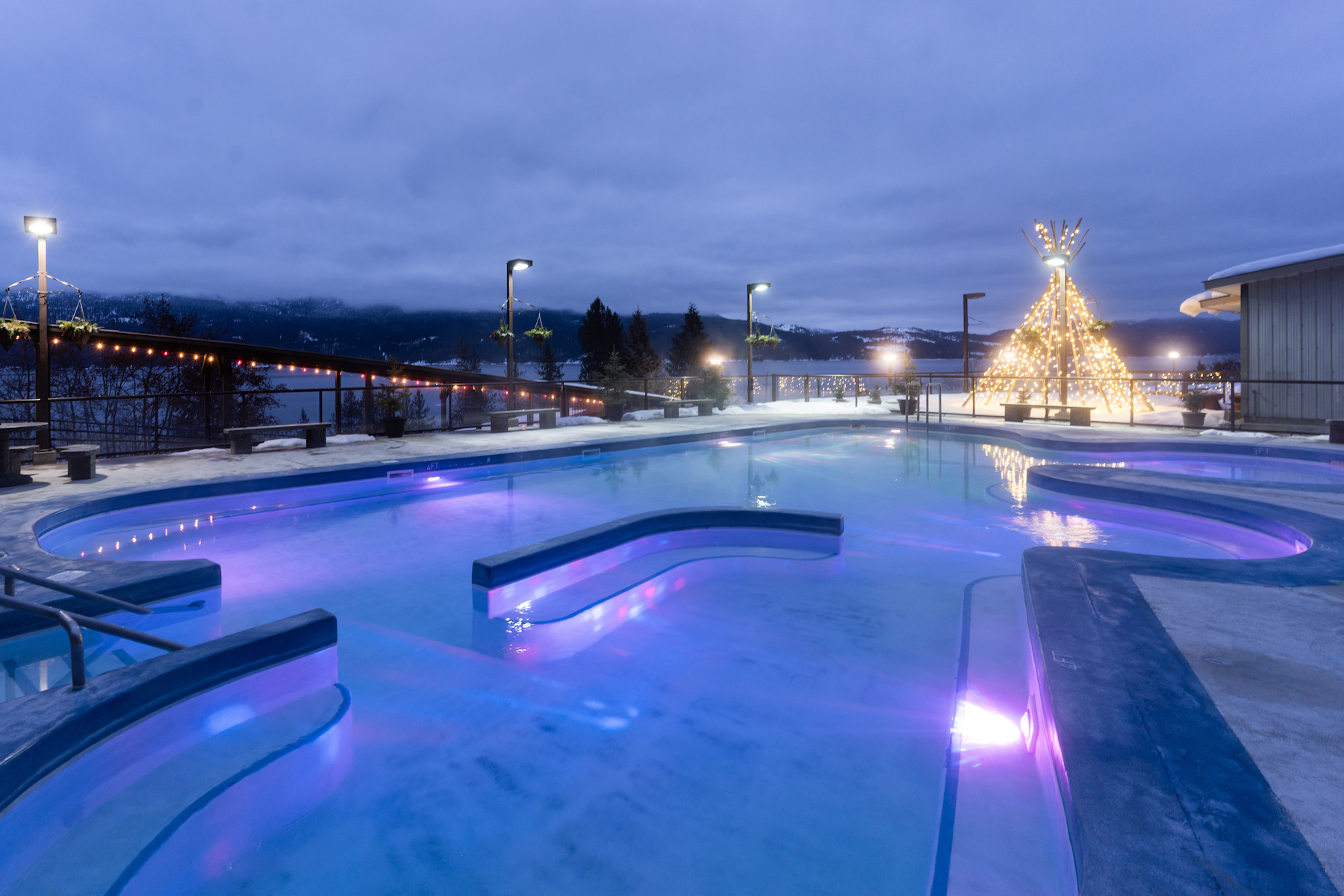 #2 – ICE SKATING
Get ready to experience the thrill of ice-skating like never before! Our true mountain towns are home to some of the most incredible ice-skating spots on local lakes and ponds. Imagine strapping on your skates and gracefully gliding across an open surface, with the stunning winter sky above you. And don't forget to explore "The Whiteway" on Lake Windermere, the World's Longest Skating Path, connecting the vibrant communities of Windermere and Invermere.  Visit each community's visitor centre to find out the current 'local lake' conditions.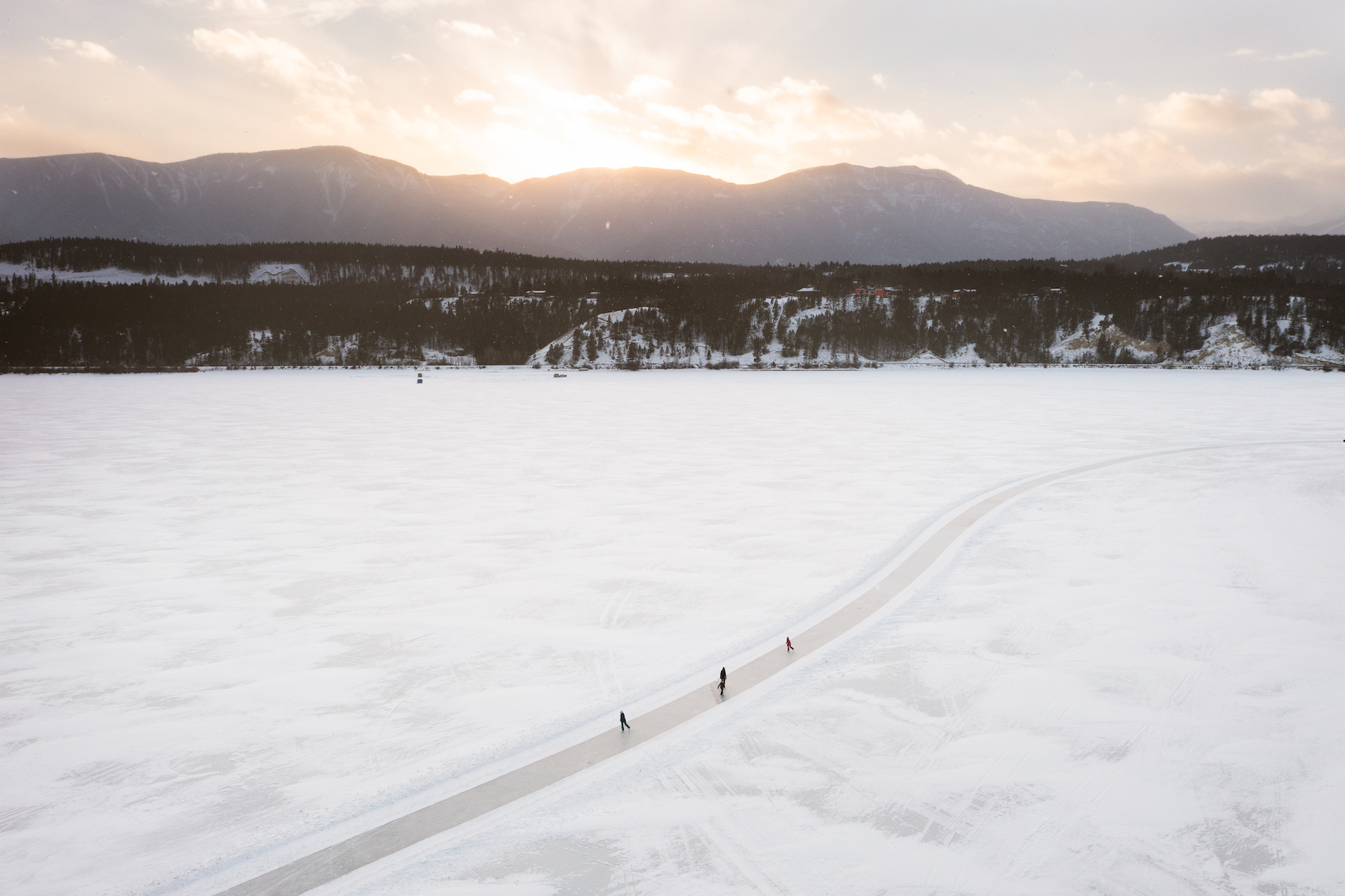 #3 – FAT BIKING
Winter goes beyond skiing and snowboarding. A tribe of passionate volunteers armed with top-of-the-line trail grooming equipment, alongside the incredible winters that stretch for up to five months annually, transform the Powder Highway into a haven for winter fat biking.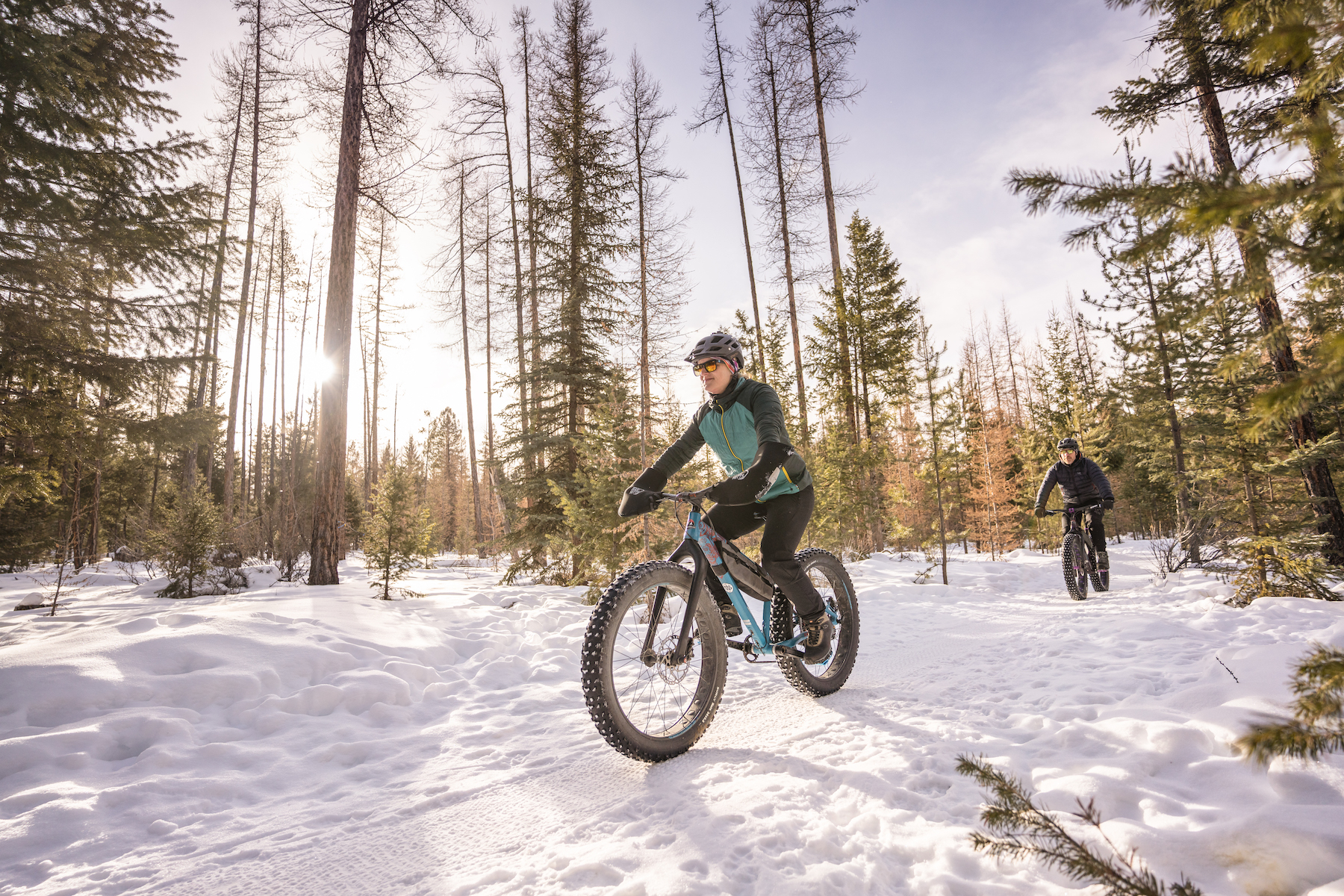 Get ready for the ultimate mountain sledding adventure in the breathtaking Kootenay Rockies. With over 3,000 kilometres (1,865 miles) of meticulously maintained snowmobile trails, you'll conquer the Rockies, Selkirks, and Monashees like a true champion. Prepare to explore awe-inspiring valleys and conquer epic passes as you embark on an unforgettable snowmobiling experience in these world-class mountain ranges.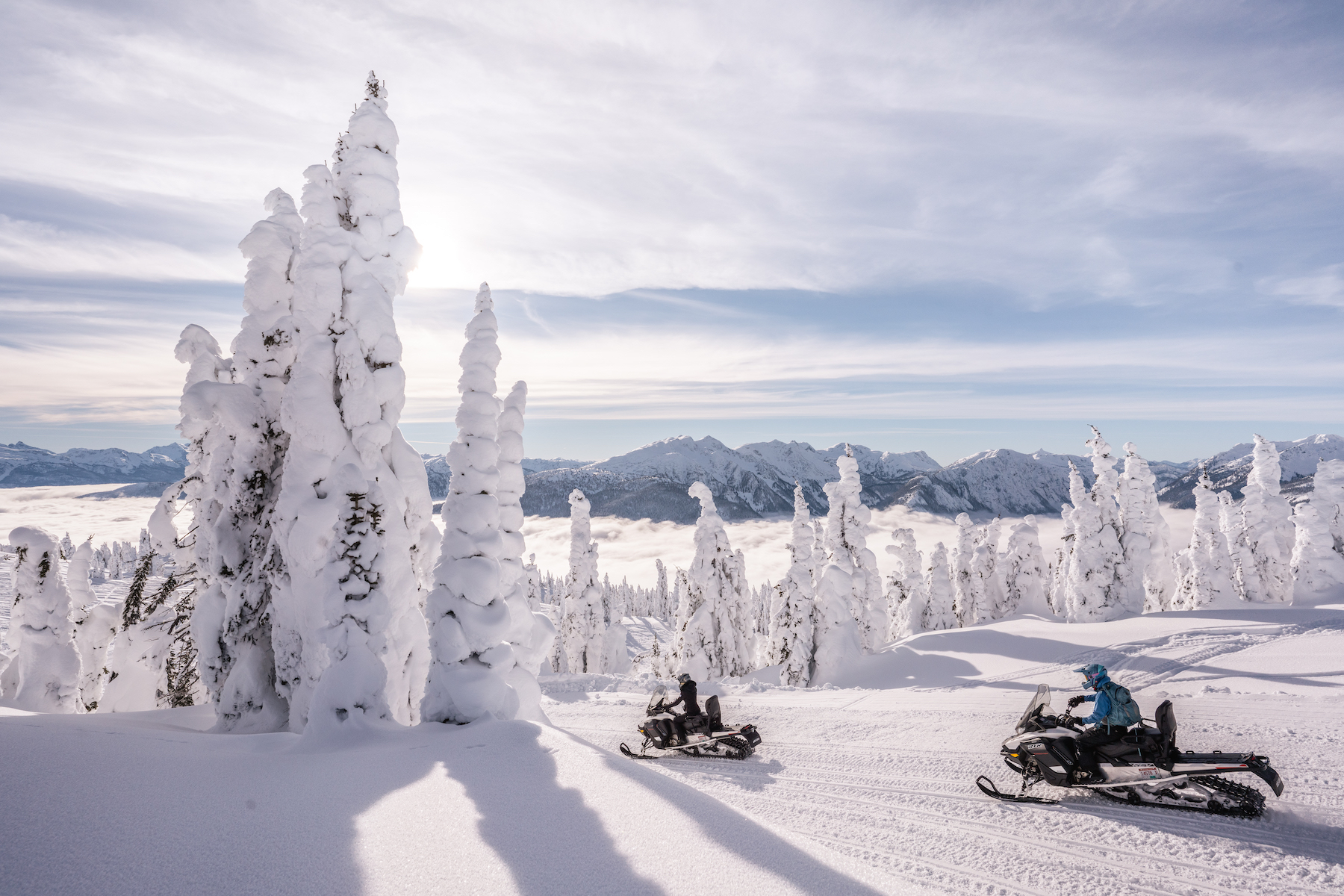 Discover the wonders of our snow-covered trails! Immerse yourself in breathtaking vistas, spot animal tracks, and savour the serene sound of snowflakes gently landing. Don't forget to pack a cozy winter picnic for an extra special experience!
Hiking and biking trails, which transform into snowshoeing wonderlands during the winter season. Plus, many vibrant Nordic Ski Clubs warmly invites snowshoers to explore their amazing multi-use trails.
BONUS – DOG SLEDDING
Get ready to experience the thrill of a lifetime with Revelstoke Dogsled Adventures! Explore the stunning Revelstoke area on their guided dogsled tours.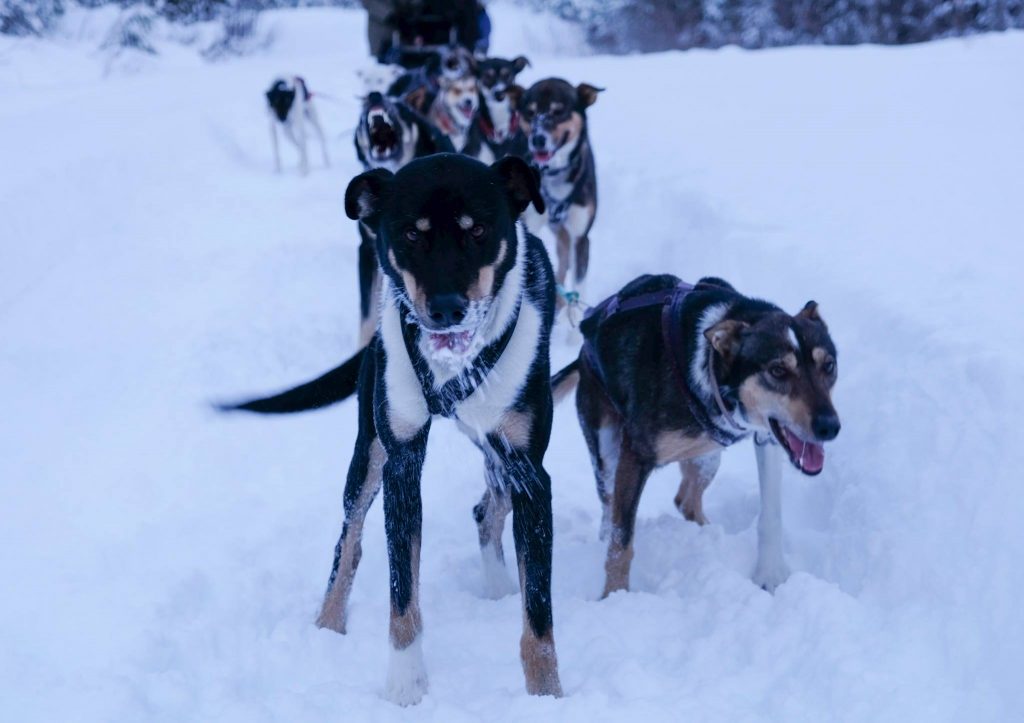 Click on the above mini digital story for photos and video clips highlighting a Kootenay Rockies experience.